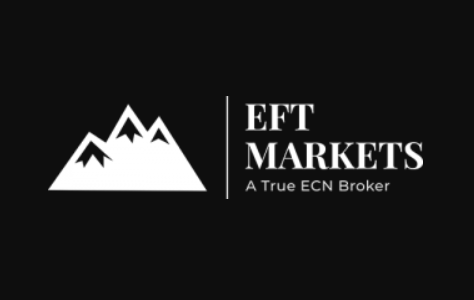 Beware! EFT Markets is an offshore broker! Your investment may be at risk.
RECOMMENDED FOREX BROKERS
Don't put all your eggs in one basket. Open trading accounts with at least two brokers.
EFT Markets is a forex broker trading in forex, stocks, commodities and indices. Just looking at the account types information on the company's website, it seems that it is one of the big money shakers. However, is it safe to trade with it is something we are about to find out.
EFT Markets Regulation and safety of funds
We found out that the address of this broker is in the Dominican Republic which is an offshore zone for forex trade. We searched the register of the Financial Services Unit (FSU) to find out if the company is registered there. It is not. As a general rule, you must know that choosing a broker from an offshore zone is not a safe decision and your funds could be at risk. Brokers from offshore zones cannot provide safety for your funds and if they decide to shut down their site, there is nothing you can do to get your money back. Furthermore, there is no way to find out if you are dealing with scammers.
On the other hand, there are many reliable and licensed brokers that can provide a guarantee for the safety of your funds and protection against scammers. If you research the links we provide below, you have a rich choice of such brokers. Why are they reliable? First of all, licensed brokers must be well capitalised and they must keep clients' accounts separately. If you are a scammer, would you be able to spend 20$ million to look legit in the US, or 1 million AUD to look legit in Australia or even 730,000 EUR to look legit in the EU and the UK? Of course not! Yet, these are the amounts of the initial capitals forex brokers must have in order to get licensed. But that is not all! In the EU and the UK, they must contribute towards a compensation fund or scheme from which their clients can be compensated if the broker becomes insolvent. Brokers from the UK, regulated by FCA, contribute to the local Financial Services Compensation Scheme from which their clients can be refunded up to 85,000 GBP per person. In the EU, brokers regulated by CySec contribute to the local Investor Compensation Fund from which their clients can be repaid up to 20,000 EUR if said broker goes belly up. As you can see, this is way better than losing all your funds to shady brokers and scammers.
EFT Markets Trading software
The trading software offered by EFT Markets is a browser-based platform that offers very basic trading options and its chart is developed by a third party, TradingView (screenshot below). As you can see, part of the screen is covered by the deposit option because you need to invest money before you can get access to the platform. Nevertheless, we are still able to peruse its features. In the categories section, you can choose your trading products. We chose forex currency pairs and as you can see, the menu in the middle shows you some of those pairs with their bid/ask price. Beneath, you see the chart for the EUR/USD pair with its fluctuation in price in a given time frame. Based on the bid/ask price of the same currency pair, we calculated the spread to be 0.2 pips. This is quite below the industry average and we must say that it is beneficial to traders as the cost of transactions will not be high and they will be able to make a sustainable profit in the long run. However, after looking at the account types information in the last screenshot, we noticed that the leverage is extremely high and can get up to 1:400. Although it may look that it adds more trading power and an opportunity for making a big win, traders must not be fooled. Just remember that around 70% of forex transactions end in a financial loss and you will see that your chances of losing money are bigger than your chances of winning. It is not by chance that in the EU and the US, forex brokers have a leverage cap which they cannot exceed. In the EU, it is 1:30 and in the US, it is 1:50. In Australia, soon, the no-cap-on-leverage condition will change to 1:30 cap on leverage for major currency pairs. The new regulation will come in force in March 2021. If you compare the leverage in the above-mentioned jurisdictions to the leverage offered by this broker, you will see a huge gap. May it serve you as a sign to exercise great caution when it comes to leverage.
After you open a trading account with this broker, it shows on the dashboard that you may access another trading platform – MetaTrader 4. However, when you click on the link, the system opens again the browser-based platform and not the MT4. We must say here that the MT4 platform is far more superior to a browser-based platform. Although it was launched 15 years ago, MT4 is still choice number one for the majority of forex brokers thanks to the many advantages it has to offer. This platform is equipped with an excellent package of charting options from which the clients can choose and it also comes with an array of technical analysis indicators, such as Bollinger Bands, Fibonacci retracement, moving averages, etc., which help predict the future direction of exchange rates and make a profit. In addition to that, there is the code base with customs scripts, an app market, auto trading option, trading signals available for a subscription fee, VPS, etc.
We are big fans of the MetaTrader 4 which in combination with a licensed broker can enhance your trading experience.
EFT Markets Deposit/Withdrawal methods and fees
We mentioned that EFT Markets must see itself as a big-money shaker as the minimum initial deposit for the Standard account starts at the staggering amount of $10,000! Compared to it, licensed brokers would as for as little as $1-5. The other accounts also start big – for the Silver account, the minimum deposit is $50,000, the Gold account – $100,000, the VIP account – $250,000 and the Pro account – $1,000,000. Let us tell you that if we have $1,000,000 to spare, we won't be trading. Compare these numbers and draw your own conclusion whether you should trade with this broker.
To feed their accounts, traders have a choice that includes payments via credit card, wire transfer, Paysafe card, WebMoney, Yandex and AstroPay. However, in practice, when you open a trading account, you see that the only payment option available is via credit card.
Regarding the withdrawal methods, it's worth mentioning that the minimum withdrawal amount via bank wire is 100 EUR/USD/GBP and for the others, it is 50 EUR/USD/GBP. The processing time for withdrawal requests takes 3 to 4 business days. As per the company's withdrawal policy, for most withdrawals, there is a service fee of 3.5%, excepts for the Gold and Platinum account members who get their first withdrawal free of charge. If the percentage service fee of 3.5% equals an amount of $30 or less, then this is what the trader will be charged. The maximum amount of this 3.5 % service fee cannot exceed $3,500. This does not look good to us, as the fees can really reach big sums of money which is not to the traders' advantage.
This company also offers a variety of bonuses – Pending bonus, 1 Trade on Us bonus, Birthday bonus and Welcome bonus. Although this broker claims that trader's original funds are kept separately from the bonus and it will not affect their withdrawal options, we feel have some constraints accepting the bonus offers at face value. First of all, bonuses without exceptions are not free funds for the trader to use. They belong to the broker and normally come with some heavy to fulfil requirements regarding trading volume. They can also create real havoc for your funds. Furthermore, nowhere on the company's website could we find what these requirements are. We strongly advise you not to accept bonuses and in general, not to engage in any trading with brokers that offer bonuses. Remember that licensed brokers will never offer bonuses or any other free gifts or incentives and that is the difference between them and the scammers.
How does scam work?
A lot of people get scammed in different scammers' schemes not because they are naive but because scammers are masters of persuasion and manipulation. It all starts with unsolicited telephone calls or a flashy ad on the Internet or social media. Sometimes people give up to temptation and invest money in shady schemes made to look legit and attractive and always promising quick and easy money fall. Once you deposit money into any of these schemes, you reach a point of no return! Your money is gone down the scammers' food chain and you'll have a lot of trouble recovering it. Scammers will do anything in their power to delay you, so you miss the opportunity to file for a chargeback. They will ask you for this and that document and will find hundreds of reasons not to let you retrieve your money. The trick with offering bonuses in forex trading is one of those as your funds are mixed with the bonus money and it takes a lot of hassle to fulfil the broker's requirements before you are able to withdraw any funds.
What to do if scammed?
Speed does it! You need to act very quickly if you want to recover your money. Immediately apply for a chargeback if you have made your deposit via credit card. Fortunately, VISA and MasterCard give you 540 days within which to apply for a chargeback.
If you have paid via wire transfer or Bitcoin, chances of retrieving your fund are grim. Anyway, we want to warn you that some of the so-called recovery agents may approach you and offer to retrieve your funds. For a fee, of course! Be cautious when dealing with them as it may be another form of scam! Always check if the recovery agency is legitimate and visible to the public!
Another thing we advise you to do is to immediately cancel any credit cards if the scammers have your CVV code. Also, make sure to erase any programs on your computer that give scammers access to your personal data on your PC.
Rich Snippet Data
Reviewer
Review Date
Reviewed Broker
Broker Rating