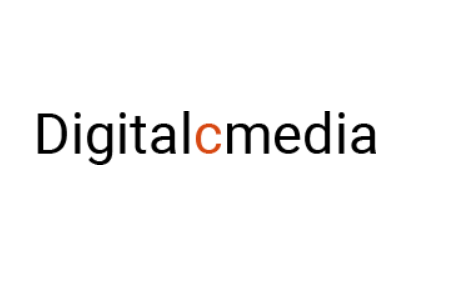 Beware! DigitalcMedia is an offshore broker! Your investment may be at risk.
RECOMMENDED FOREX BROKERS
Don't put all your eggs in one basket. Open trading accounts with at least two brokers.
This broker with the unusual for the forex trade world name DigitalcMedia wants you to take it seriously and they do their best to look professional indeed. However, whether it is safe to trade with it has to be seen so we are looking at some key features on its website.
DigitalcMedia Regulation and safety of funds
However, our first impression is shattered when we looked at the contact information in order to find its address. From the screenshot below you can see what met our eyes – unknown address and a phone number even a child won't believe is real. Hey, DigitalcMedia, if you are trying to fool us, couldn't you put some more effort, eh?
We all know that a broker without an address and registration is not reliable to trade with and we hope you'll stay well away from it as most probably we have a scammer trying to fool us.
Licensed brokers will have all their information and registration and license details well visible on their website and this is quite understandable as they have to jump through many hoops in order to get licensed. First of all, legit forex brokers must be well-capitalised to be able to protect their clients from unfavourable events. If you are a forex broker in the US, you must be a big money shaker as the initial capital there is the staggering amount of $20 million. In Australia, the initial capital, although less, is an impressive amount of 1 million AUD. Noway scammers will infiltrate the ranks of brokers in those jurisdictions!
In the EU and the UK, brokers must have a 'modest' amount of 730,000 EUR as initial capital. However, this is not all that they can offer as they also must deduct funds towards a compensation fund or scheme from which their clients can be reimbursed if the broker goes south. Brokers regulated by CySec that contribute towards the local Investor Compensation Fund will be able that their clients can be refunded up to 20,000 EUR per person if the broker goes bankrupt. In the UK, the amount of compensation can reach is even bigger, 85,000 GBP per client, but only if the broker is regulated by FCA and deducts funds towards the local Financial Services Compensation Scheme.
There are also other ways of protecting forex traders in these jurisdictions – the broker must report its transactions on a regular basis to avoid shady deals, keep leverage which is in conformity with the requirements for its jurisdictions, keep clients' accounts separately with tier-1 banks, etc.
We advise you to research the links above to select a broker that is legit and reliable.
DigitalcMedia Trading software
Not even one of the links on DigitalcMedia website  is working no matter how many times we tried! We couldn't find what the trading software this broker offers to its clients but it doesn't really matter as they won't be able to open an account and access it anyway.
It is important to know that it matters how the parameters of the trading platform are set. On some brokers' trading platforms you may find out that the spread is too high. For example, if the spread for a major currency pair, such as EUR/USD is above 1.5 pips which is the industry average, it means that the cost of transactions will be too high and traders won't be able to make a sustainable profit in the long run.
Also, find out first what leverage is offered by the broker. Some traders get tempted by high leverage as it may look like it amplifies the potential for making a profit. However, it also amplifies the exposure to risk and experiencing a financial loss that can hit really hard. As a rule of the thumb, remember that licensed brokers cannot offer leverage higher than 1:30 in the EU and 1:50 in the US. Only if you choose to trade with Australian brokers you will find out that there is no cap on leverage for now. However, the situation will change in March 2021 when Australia will also introduce a cap on leverage to match the one in the EU.
If you are a newbie in the forex trade world, we want to let you know that MetaTrader 4 and MetaTrader 5 are the best trading platforms out there. Around 80% of brokers sware by them as they are equipped with an excellent package of trading tools and instrument that enhance traders' experience and help get a better idea of the future direction of exchange rates and make a profit. Both platforms come with a demo account that helps new traders practice and gain experience before trying 'for real'. Also, they offer an auto trading option, code base with customs scripts, VPS, trading signals obtainable for a subscription fee, an app market, a financial calendar, etc. An amazing array of charting options is offered to the traders with a choice of different chart types, time frames, colours, etc., even the option of creating own templates.
Digitalcmedia Deposit/Withdrawal methods and fees
Again, there is no information provided about how deposit/withdrawal methods and fees are organised on the website of this broker. Of course, we wouldn't imagine that you will want to entrust your precious funds to this broker!
When you research a broker, what you need to look for is what payment methods are offered and whether there is a variety of them. If you read carefully the last section of our review, you will see that it matters if you pay via credit card, bank wire, Bitcoin, etc.
Forex brokers usually charge a fee if a trading account stays inactive for a certain period of time, so check this as well and find out whether the broker charges a percentage fee or a fixed fee. Remember that the percentage fee may not be favourable to the trader as it may result in a really big amount of money.
And a piece of very important advice here – non-legit brokers usually offer different types of bonuses or non-deposited funds. What you need to remember here is that these funds do not belong to the trader but the broker. They may look attractive as it seems that they increase the trading power of the trader. However, usually, the conditions attached to them are heavy to fulfil and may create real havoc in the client's trading account and affect his/her withdrawal options. Always read carefully the conditions for such bonuses and in general, refrain from trading with a broker that offers them. Besides, licensed brokers will never offer you bonuses and that is the demarcation line between them and the non-legit brokers and the scammers.
How does scam work?
If scammers make a movie, it will probably be called "Dream on". They make everything sound credible and build their scam on your dreams of getting an easy and quick profit. People get duped if they decide to deposit money into one of the scammers' schemes. What you probably do not know is that your hard-earned money goes as commission to the scammers. Next, you get inundated by daily calls. First, the scammers congratulate you for joining their business, next they try to persuade you to invest even more money. After all, the more money you send, the bigger money fall you can expect. This of course is not how things work. By the time you realise that no money is coming your way, it might be too late. All you want now is to get your money back and get out of there but the scammers have other plans for you and they won't late get away so easily. Now they try to delay you so that you miss the deadline for a chargeback.
What to do if scammed?
If you get scammed, our advice is to act immediately and if you have paid your deposit via credit/debit card you may still have a chance. Visa and MasterCard allow you 540 days time limit to file for chargeback which gives you a fighting chance to recover your money.
However, if you have used bitcoin or bank wire for your payment, the chances of you recovering your money are really slim.
Cancelling your credit/debit card in case you have given the scammers your CVV code may be another good idea. Also, make sure to remove from your PC any software that my give scammers access to your private data stored on your computer.
Whatever you do to recover your funds, beware of the so-called recovery agents. Please make sure that you are dealing with a genuine one by checking their credentials and company's information transparency. Otherwise, you may fall victim to another form of scam.
Rich Snippet Data
Reviewer
Review Date
Reviewed Broker
Broker Rating