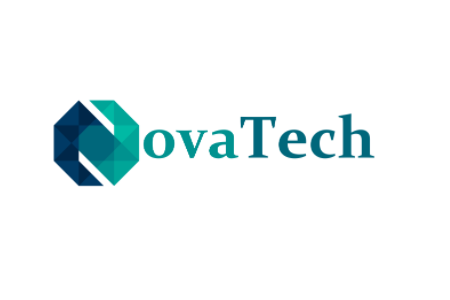 Beware! Novatechfx is an offshore broker! Your investment may be at risk.
RECOMMENDED FOREX BROKERS
Don't put all your eggs in one basket. Open trading accounts with at least two brokers.
If you read the testimonial on Novatechfx interface, you will be left with the impression that this is the best broker to join on your way to riches and better life. However, you might be wrong. We look into some key features on this broker's website to find out whether it is safe to trade with it.
Novatechfx Regulation and safety of funds
In the footer of Novatechfx, we find that the company is registered in St. Vincent and the Grenadines. This is an offshore zone for forex trade and there is no official regulator for forex brokers. This means that Novatechfx is non-licensed and non-regulated and as such, it cannot provide any guarantee for the safety of your funds. It means that if this broker decides to shut down the website, your money will be gone. We do not recommend trading with it as your funds will be exposed to risk.
We recommend instead looking into some brokers from the well-established jurisdictions of the EU, the UK and the US where brokers are strictly regulated and there are measures set in place to guarantee the safety of clients' funds. In the EU and the UK, these measures include a requirement of initial capital in the amount of 730,000 EUR, protection against negative balance, reporting transactions on a regular basis for the sake of transparency, keeping clients' funds segregated from broker's funds, etc. In addition to that, brokers are required to participate in compensation funds or schemes from which their clients can get reimbursed if the broker is found insolvent. In the UK, brokers regulated by FCA and deducting funds towards the local Financial Services Compensation Scheme can provide reimbursement of up to 85,000 GBP per client if the broker goes bankrupt. In the EU, forex brokers regulated by CySec and participating in the local Investor Compensation Fund will be able to get their clients repaid by 20,000 EUR per person. Needless to say, these are excellent conditions for trade.
In the US, the situation is a bit different. Licensed brokers are required to invest a staggering amount of $20 million as there are no compensation funds or schemes. However, being well-capitalised, US brokers will still be able to protect their clients in case of unfavourable events.
Novatechfx Trading software
The trading software of Novatechfx consists of MetaTrader 5 platform. This platform offers a lot of advantages to its traders as it comes equipped with an auto trading option, trading signals, code base with customs scripts, a financial calendar, an app market, etc. Other key features include the great charting options that MetaTrader 4 and MetaTrader 5 are famous for and that offer a lot of charts, time frames, colours and even the option for creating customised templates. When in 2016 the hedging option was added to MT5 the platform became even more popular with brokers and traders alike. Worth mentioning also are the technical analysis indicators that help traders predict the future direction of exchange rates and make a profit.
However, a trading platform is as good as its broker is reliable and as we can see this is not the case with Novatechfx. We opened a live account (image below) which shows what the platform looks like. On the left, you can see the trading products which in the image show the forex currency pairs. Beneath is the menu for the navigator which opens the accounts, indicators, expert advisors, scripts and other services. Top horizontal bar serves to open the charting options, algo trading and placing new orders. In the middle of the screen is displayed the chart of one of the major currency pairs, EUR/USD, with the fluctuation in price in a given time frame. As we mentioned, the number of charts may vary according to the trader's needs. From the bid/ask price, we found out that the spread is 2.2 pips which is above the industry average of 1.5 pips. The implications for traders when using wide spread are that the cost of transactions will be high and they won't be able to make a sustainable profit. On the other hand, the broker who derives revenue from the spread will get richer.
If you try to open a trading account with Novatechfx, you will find out that the leverage this broker offers is 1:100. This leverage is high and your funds will be exposed to risk if your transactions are unsuccessful as the high leverage amplifies the scope of financial loss. We do not advise you to trade with such high leverage for the sake of your hard-earned funds. Also, please be aware that the licensed brokers we mentioned above have capped leverage which in the EU and the UK cannot exceed 1:30 and in the US, 1:50. Capped leverage is one of the measures to protect clients' funds imposed by the regulations in these jurisdictions.
Novatechfx Deposit/Withdrawal methods and fees
From the image below, you can see that the trading accounts Novatechfx offers to its clients are 6 – Builder, Bronze, Silver, Gold, Platinum and VIP. The minimum initial deposit for the Builder account is $99. The other accounts start at $500, $2,500, $5,000, $10,000 and $25,000 respectively.
The payment options for deposits and withdrawals, as shown on the company's interface consist of payments made via cryptocurrencies only. First of all, this is limiting the payment choices and secondly, if you read carefully the last section of this review, you will find out that it is not a good idea to pay in crypto in case one day you may wish to file for a chargeback.
There is no further information on this broker's website regarding withdrawal methods and fees, something that legit brokers will have for sure.
How does scam work?
A lot of people get scammed in different scammers' schemes not because they are naive but because scammers are masters of persuasion and manipulation. It all starts with unsolicited telephone calls or a flashy ad on the Internet or social media. Sometimes people give up to temptation and invest money in shady schemes made to look legit and attractive and always promising quick and easy money fall. Once you deposit money into any of these schemes, you reach a point of no return! Your money is gone down the scammers' food chain and you'll have a lot of trouble recovering it. Scammers will do anything in their power to delay you, so you miss the opportunity to file for a chargeback. They will ask you for this and that document and will find hundreds of reasons not to let you retrieve your money. The trick with offering bonuses in forex trading is one of those as your funds are mixed with the bonus money and it takes a lot of hassle to fulfil the broker's requirements before you are able to withdraw any funds.
What to do if scammed?
Speed does it! You need to act very quickly if you want to recover your money. Immediately apply for a chargeback if you have made your deposit via credit card. Fortunately, VISA and MasterCard give you 540 days within which to apply for a chargeback.
If you have paid via wire transfer or Bitcoin, chances of retrieving your fund are grim. Anyway, we want to warn you that some of the so-called recovery agents may approach you and offer to retrieve your funds. For a fee, of course! Be cautious when dealing with them as it may be another form of scam! Always check if the recovery agency is legitimate and visible to the public!
Another thing we advise you to do is to immediately cancel any credit cards if the scammers have your CVV code. Also, make sure to erase any programs on your computer that give scammers access to your personal data on your PC.