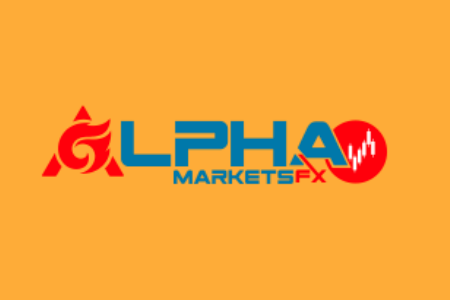 Beware! Alpha Marketsfx is an offshore broker! Your investment may be at risk.
RECOMMENDED FOREX BROKERS
Don't put all your eggs in one basket. Open trading accounts with at least two brokers.
It is interesting to see how many shady brokers call themselves Alpha. Does it mean they are the alpha dogs in the forex trade world or the alpha dogs of the swindlers? Alpha Marketsfx claims to have '40 million members and counting'. Should we feel sorry for them? Facts speak louder than words. So, let's find them.
Alpha Marketsfx Regulation and safety of funds
From the information available on Alpha Marketsfx website, we see that the website is operated by Tradomart SV Ltd in St. Vincent and the Grenadines (SVG). This is an offshore zone for forex trade and there is no official body that regulates forex brokers. The fact – Alpha Marketsfx is a non-registered and non-licensed broker. Conclusion – your hard-earned money is not safe should you choose to trade with this broker.
If you are a newbie in forex trade and are looking for a legit and reliable broker, we advise you to explore the links we provided below of top-ranking and licensed forex brokers from some of the well-established jurisdictions from around the world, such as the US, the EU and the UK. The first thing you should know about these brokers is that they have to be well-capitalised in order to get their license. For the US brokers, the requirement is to have $20 million in the form of initial capital. The amount is so big because in the US there are no compensation funds or schemes from which clients of a broker who goes bankrupt can be compensated. However, by being well-capitalised US brokers will be able to protect their clients in case of unfavourable events. The picture in the EU and the UK is different. In these two jurisdictions, brokers have to invest only 730,000 EUR which compared to their US counterparts is not that impressive. However, on the upside, in these jurisdictions exist compensation funds and schemes towards which brokers must deduct funds and which serve to compensate the clients in case of bankruptcy. Local investor compensation funds in the EU provide compensation of up to 20,000 EUR per person for the clients of a broker that participate in them. In the UK, licensed forex brokers must participate in the local Financial Services Compensation Scheme from which, in case of bankruptcy, the clients will be reimbursed up to 85,000 GBP.
In all these jurisdictions, brokers must keep clients' funds segregated from their own with reputable tier-1 banks, provide protection against negative balance, report transactions on regular basis, etc. Another important measure to keep clients' funds safe to the best possible extent is keeping low leverage which in the EU and the UK cannot exceed 1:30 for major currencies and in the US, 1:50.
Alpha Marketsfx Trading software
As per the information on Alpha Marketsfx, the trading software consists of a web trader and the MetaTrader 4 trading platform, so we registered a trading account in order to find out how the software works. The fact – there is no actual platform as you can see from the image below. This is supposed to be the web trader but is not. It's just a third-party chart developed by TradingView. There are no trading products, no buy/sell buttons. Nothing! When we tried to download the other platform, MT4, the link brought us again to the dashboard. Conclusion – Alpha Markets does not provide for its clients. As long as you deposit money in this swindler's funds, you are good.
And why would you think about trading? Just look at the last image containing the trading accounts. If you deposit $500 in 7 days your expected returns will be 10 times higher! If you deposit $1,000 with a daily return of 30% in a month time, your returns will be 50 times higher! Can someone lend me $500, pretty please! I am going to quit my daily job and sit and watch my money grow with this broker!
Do you really believe this is possible? If you do, then you also believe in free lunch, unicorns and money growing on trees!
While discussing trading software, let us tell you that if you have to make a choice between a web trader and the MetaTrader 4 trading platform, MT4 wins hands down. This platform, despite being already 15 years old is still one of the leading platforms in forex trade largely due to the excellent package of trading tools and instruments which contain an auto trading option, trading signals, VPS, code base with customs scripts, an app market, etc. One of the key features of the platform is the plethora of charting options that offer many charts, time frames and colours to choose from and even the option of creating customised templates. Combined with the array of technical analysis indicators, such as Fibonacci retracement, moving averages, Bollinger Bands, etc., they help the trader predict the future development of exchange rates and make a profit.
We strongly recommend to potential traders to find a licensed broker that offers MetaTrader 4 of its 'younger brother' MetaTrader 5.
Alpha Marketsfx Deposit/Withdrawal methods and fees
The trading accounts to choose from are 4 – Basic, Silver, Advance and Ultimate (image below). The minimum initial deposit is for the Basic account and it is $500. The highest initial deposit is for the Ultimate account and it is $10,000. We already discussed that the promise of daily returns that Alpha Marketsfx makes is a piece of fiction.
The payment methods that are available include payments made via credit card, bank transfer, Skrill, Neteller, PayCo, QIWI, UnionPay and Alipay.
The minimum withdrawal amount is the equivalent of $20 in BTC, ETH and LTC with a fee of $5 + 2% and 24 hours processing time. The other withdrawal method is via bank wire with a minimum withdrawal amount of $500 and a fee of $30 + 2%. The time it takes to process a withdrawal request via bank wire is between 10 and 15 business days.
As per the company's policy, a trading account that stays inactive for 6 months will incur an administrative fee. Interestingly enough, the broker prefers to keep the information about how much the fee will be a mystery and says that the said administrative fee will be announced on the website under Account Information. We don't think finding out how much the fee is will be a pleasant surprise.
The fact – Alpha Marketsfx fees are not beneficial to traders as they are rather high. Conclusion – avoid trading with this broker and keep your money safe.
How does scam work?
Scam works in different ways. It could be either that you receive an unsolicited telephone call or you see one of these flashy ads on the Internet or the social media promising you a quick and easy profit. Scammers will promise you the sky and the earth until you give way to temptation and deposit money. Once you give them money you get caught in the scammers' mousetrap and the cheese in the shape of a big fat money fall is gone! It may take some time before you realise that you are being scammed. Scammers are smooth talkers and they are masters of deception. They will give you some excuses as to why the big profit hasn't come yet and will try to lure you to make even a bigger investment because according to them, the more you invest, the more you profit. After you have been waiting for a while and you finally come to your senses, you realise that you are being scammed. All you want now is to get your money back and get out of there. However, the scammers won't make it easy for you! They will try to delay you so that you miss the deadline for applying for a chargeback.
What to do if scammed?
There are a few things that you must do immediately – file for a chargeback if you have paid using a VISA or MasterCard. Those two payment providers allow you 540 days time frame within which you may file for a chargeback.
However, the chances are grim if you have used bank transfer or Bitcoin as a payment method. There is no chance you'll be able to recover your money.
In such a desperate situation, some so-called 'recovery agents' may approach you with offers to recover your money for a fee. Be cautious as you may be dealing with another type of scammers. Always check the information about the recovery agency – make sure it is legitimate and transparent in the public eye. Also, some scammers publish personal comments after our review about how they have been scammed and how they found a recovery agent who helped them get their money back. Do not trust such comments and do not use the published contact info in them as it will lead you to another scammer!
And lastly, a reminder to cancel your credit card if you have given your CVV code to the scammers and erase any software from you PC that gives the scammer access to your personal data.