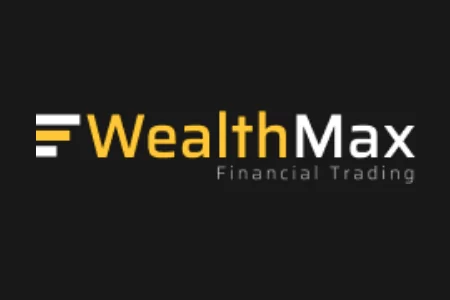 Beware! WealthMax is an offshore broker! Your investment may be at risk.
RECOMMENDED FOREX BROKERS
Don't put all your eggs in one basket. Open trading accounts with at least two brokers.
Some scammers are getting so lazy that they can't be bothered to dupe us in a more creative way. If you compare the websites of WealthMax and another broker about which we already published a review, you will see that except for the new name and interface, everything else is almost identical.
WealthMax Regulation and safety of funds
As per the information in the footer, Solt Corp. Ltd with an address in St. Vincent and the Grenadines (SVG) owns and operates the website. However, if you look at the Terms and Conditions document, you will see that Safe Solution KFT with an address in Hungary owns and operates the website Eurocomtrade.fm. The latter information is copied and pasted from the T&C of the broker we mentioned above. As we said, lazy scammers!
That WealthMax is a scammer is pretty obvious and should you choose to trade with this broker you'll be making a huge mistake.
We suggest that you look for a legit and reliable broker, one which can be selected from the links we provide below that contain lists of top-ranking brokers from some well-established jurisdictions, such as the EU, the UK and the US where brokers are strictly regulated and various measures are set up to guarantee the safety of clients' funds. The first thing we must tell you about the EU and the UK brokers is that they need to invest no less than 730,000 EUR as initial capital which among other things serves to prevent scammers from infiltrating the ranks of legit brokers. You can't imagine a scammer investing such a huge amount of money for the benefits of lolling legit. To protect their clients' funds, brokers must keep them segregated with top-tier banks, provide negative balance protection, report transactions on regular basis for the sake of transparency, etc. One of the best perks in trading with the UK and EU brokers is that they must participate and deduct funds towards a local compensation fund or scheme from which clients can be compensated if the broker becomes insolvent. In the UK, the local Financial Services Compensation Scheme can reimburse each client up to 85,000 GBP per person in case of bankruptcy. In the EU, brokers participate in the local investor compensation fund of the respective country and their clients can be reimbursed up to 20,000 EUR per person if the broker goes bankrupt.
US brokers are also strictly regulated. However, the amount of the initial capital they must deposit is much higher than the one of their EU and UK counterparts and consists of $20 million. This is necessary because there are no compensation funds or schemes to rely on in case of bankruptcy but by being well-capitalised, US brokers will be able to protect their clients in case of unfavourable events.
WealthMax Trading software
The trading software that WalthMax offers to its clients consists of the MetaTrader 4 trading platform. This is a top-notch platform that has been on the market for over 15 years and continues to be popular among brokers and traders alike thanks to the excellent package of trading tools and instruments it offers – an auto trading option, trading signals, VPS, code base with customs scripts, an app market, etc., which help to enhance clients' trading experience. The variety of charting options and technical analysis indicators, such as Bollinger Bands, moving averages, Fibonacci retracement, etc., help traders predict the future direction of exchange rates and make a profit.
The image below shows what the platform looks like. On the left are shown the trading products with their bid/ask price and the navigator for the accounts, indicators, expert advisors and scripts. In the middle, there are 4 charts showing 4 pairs of currencies with the fluctuation in their price in a given time frame. From the bid/ask price of the EUR/USD currency pair which chart is displayed in the top left corner, we can calculate that the spread is 1.6 pips. Such spread is close to the industry average of 1.5 pips and it signifies that the cost of transactions won't be too high and the traders will be able to achieve sustainable profit. On the other hand, from the trading account information that is available on the WealthMax website, we can see that the leverage is extremely high – 1:500. Except for Australian brokers, mostly unregistered brokers and scammers offer such high leverage. Trading with high leverage may look tempting as it seems that the high leverage increases the potential for making a big win. However, the reality is quite different. Given the statistics, 70% of traders lose in transactions, so the probability of making a big win is very small. On the other hand, the scope of financial loss as a result of unsuccessful transactions will be amplified by the high leverage. In the above-mentioned jurisdictions with strict regulations, the leverage is capped at 1:30 for the EU and the UK and at 1:50 for the US. Imposing limitations on leverage is another measure to protect clients' funds by preventing traders from engaging in risky and reckless transactions.
WealthMax Deposit/Withdrawal methods and fees
WealthMax offers 4 trading accounts – Bronze, Silver, Gold and VIP. The minimum initial deposit for the Bronze account is 250 EUR/USD/GBP. There is no information on what the minimum initial deposits for the other accounts are.
To make a deposit or a withdrawal, clients have a limited choice of payment methods – credit card, eWallets and bank wire. As per the information in the Deposit and Withdrawal section, there are no related fees.
How does scam work?
If scammers make a movie, it will probably be called "Dream on". They make everything sound credible and build their scam on your dreams of getting an easy and quick profit. People get duped if they decide to deposit money into one of the scammers' schemes. What you probably do not know is that your hard-earned money goes as commission to the scammers. Next, you get inundated by daily calls. First, the scammers congratulate you for joining their business, next they try to persuade you to invest even more money. After all, the more money you send, the bigger money fall you can expect. This of course is not how things work. By the time you realise that no money is coming your way, it might be too late. All you want now is to get your money back and get out of there but the scammers have other plans for you and they won't late get away so easily. Now they try to delay you so that you miss the deadline for a chargeback.
What to do if scammed?
If you get scammed, our advice is to act immediately and if you have paid your deposit via credit/debit card you may still have a chance. Visa and MasterCard allow you 540 days time limit to file for chargeback which gives you a fighting chance to recover your money.
However, if you have used bitcoin or bank wire for your payment, the chances of you recovering your money are really slim.
Cancelling your credit/debit card in case you have given the scammers your CVV code may be another good idea. Also, make sure to remove from your PC any software that my give scammers access to your private data stored on your computer.
Whatever you do to recover your funds, beware of the so-called recovery agents. Please make sure that you are dealing with a genuine one by checking their credentials and company's information transparency. Otherwise, you may fall victim to another form of scam.