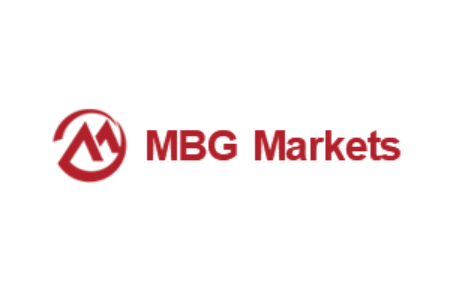 Beware! Medal Bravery Gold is an offshore broker! Your investment may be at risk.
RECOMMENDED FOREX BROKERS
Don't put all your eggs in one basket. Open trading accounts with at least two brokers.
We do not know if you will qualify for a gold medal of bravery if you choose to join Medal Bravery Gold. However, from a quick glance at this company's interface, we found out that a lot of essential and crucial information is missing. Trading with Medal Bravery Gold won't be safe for your precious money. Here are the facts.
Medal Bravery Gold Regulation and safety of funds
Medal Bravery Gold ltd is obviously the company that operates the website and claims to be a regulated brokerage. However, nowhere on its website can we see any address, name of a country or what financial institution the company is registered with. Without a proper address and registration, we must admit that this broker is fraudulent, most probably a scammer and entrusting your hard-earned money to it will be a huge mistake that may cost you dearly. 
If you are looking for a licensed and reliable broker to trade with why not explore the links that we provide below and that will show you lists of top-ranking and reputable brokers from some well-established jurisdictions from around the world where forex brokers are strictly regulated.
US brokers are one of the most strictly regulated forex brokers and they must be well-capitalised to be able to operate as the initial capital they must deposit is the impressive amount of $20 million. In addition to that, they must comply with strict reporting requirements and they must provide their clients with access to certain transaction execution data. US brokers are subjected to the 'first in, first out' rule which prevents traders from going long and short on the same pair at the same time and they can offer leverage only up to 1:50 for forex currencies. The downside of trading with US brokers is that there are no compensation funds or schemes to reimburse clients in case of a broker's bankruptcy.
Such opportunities exist in the EU and the UK where licensed brokers are required to participate in a local compensation fund or scheme as a measure to protect clients' money. UK brokers licensed by FCA participate and deduct funds towards the local Financial Services Compensation Scheme which can repay the clients with up to 85,000 GBP per client in case the broker becomes insolvent. On the other hand, EU brokers participate in a local investor compensation fund from which clients can be repaid up to 20,000 EUR per client if the broker goes belly up.
Medal Bravery Gold Trading software
Medal Bravery Gold trades in forex, metals, indices and oil. The trading software consists of the MetaTrader 5 trading platform (image below). On the right-hand side of the screen is visible the menu for trading products given with their bid/ask price and beneath is the navigator for the accounts, indicators, experts advisors, scripts and services. The middle of the screen shows the display of the chart for the EUR/USD currency pair with the fluctuation in price in a given time frame. From the bid/ask price for the same currency pair, we find out that the spread is 17 pips which is quite wide and way above the industry average of 1.5 pips. The implications are that the cost of transactions will be very high and traders won't be able to achieve sustainable profit. On the other hand, the broker who derives revenue from the spread will get rich at its clients' expenses. And here is another reason why trading with this broker won't be beneficial for your funds.
On the Medal Bravery gold website, there is no information about what the leverage is. We already mentioned the leverage restrictions in the EU, the UK and the US which actually aim at protecting clients' money and preventing traders from entering risky transactions where the scope of financial loss suffered in unsuccessful transactions is amplified by the high leverage.
We want to extol the advantages that MT5 offers to the traders, such as the algo trading option, VPS, the app market, trading signals, code base with customs scripts, the financial calendar, etc., which enhance clients' trading experience. We can't omit to mention also the variety of charts, time frames and colours in the charting options which when combined with the array of technical analysis indicators allows traders to predict the future direction of exchange rates and make a profit.
However, a platform is as good as its broker is reliable and as we've already seen this is not the case.
Medal Bravery Gold Deposit/Withdrawal methods and fees
Medal Bravery Gold does not provide information about what trading accounts are available to its clients or what the minimum initial deposit is. The deposit and withdrawal methods information is also missing as well as what fees and commissions are charged.
Above all, there is no Terms and Conditions document to inform about the legalities of trade. Needless to say, a licensed and reliable broker would include all the necessary and pertinent information on its website and the lack of it is another proof why you shouldn't join MEdal Bravery Gold.
How does scam work?
Scam works in different ways. It could be either that you receive an unsolicited telephone call or you see one of these flashy ads on the Internet or the social media promising you a quick and easy profit. Scammers will promise you the sky and the earth until you give way to temptation and deposit money. Once you give them money you get caught in the scammers' mousetrap and the cheese in the shape of a big fat money fall is gone! It may take some time before you realise that you are being scammed. Scammers are smooth talkers and they are masters of deception. They will give you some excuses as to why the big profit hasn't come yet and will try to lure you to make even a bigger investment because according to them, the more you invest, the more you profit. After you have been waiting for a while and you finally come to your senses, you realise that you are being scammed. All you want now is to get your money back and get out of there. However, the scammers won't make it easy for you! They will try to delay you so that you miss the deadline for applying for a chargeback.
What to do if scammed?
There are a few things that you must do immediately – file for a chargeback if you have paid using a VISA or MasterCard. Those two payment providers allow you 540 days time frame within which you may file for a chargeback.
However, the chances are grim if you have used bank transfer or Bitcoin as a payment method. There is no chance you'll be able to recover your money.
In such a desperate situation, some so-called 'recovery agents' may approach you with offers to recover your money for a fee. Be cautious as you may be dealing with another type of scammers. Always check the information about the recovery agency – make sure it is legitimate and transparent in the public eye. Also, some scammers publish personal comments after our review about how they have been scammed and how they found a recovery agent who helped them get their money back. Do not trust such comments and do not use the published contact info in them as it will lead you to another scammer!
And lastly, a reminder to cancel your credit card if you have given your CVV code to the scammers and erase any software from you PC that gives the scammer access to your personal data.
Rich Snippet Data
Reviewer
Review Date
Reviewed Broker
Broker Rating