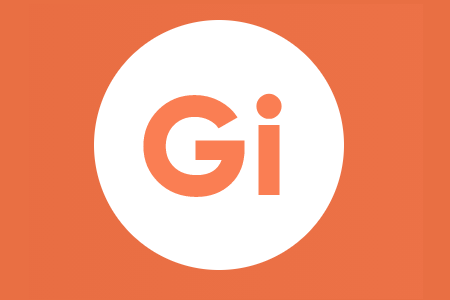 Beware! Garafi.com is an offshore broker! Your investment may be at risk.
RECOMMENDED FOREX BROKERS
Don't put all your eggs in one basket. Open trading accounts with at least two brokers.
At first sight, Garafi.com seemed to us like the next big thing, the new rising star. The website is smooth and easy to handle, and everything is well structured. The trading conditions seem legit, and so does the trading terminal. But soon enough, we encountered the first issues. Quickly we were brought back to reality, and all the potential the broker had dissipated.
Registering an account was very easy, which did not really give us too much hope, for the ease with which our account had been created means that just about anyone can access the user area. Speaking of the user area, it consists mainly of a trading web-based terminal, and some subsections built around the platform.
On the trading floor, we were able to get a good read of the cost of trade for the EUR/USD currency pair. It was 0.2 pips, a fantastic spread, but not one that is not burdened by some sort of commission. We found mention that the broker charges commission on trading, but when we looked to the allocated section of the website, onto which we were referred to by the Terms and Conditions, we found no trace of a commission. But we are certain that there is one, so bear this in mind!
The available trading assets as seen on the trading software are forex currency pairs, stocks, commodities, indices, ETFs, and cryptocurrencies. The leverage for all assets is capped at 1:20.
The website can be accessed in English, Russian, French, Spanish, German, Italian, and Chinese.
GARAFI.COM REGULATION AND SAFETY OF FUNDS
Here we will look into all the regulatory claims by the company.
First, we have an official registration and regulation claim in Belize, where the International Financial Services Commission (IFSC) is FX watchdog. We found no mention of Garafi.com on the website of the regulator.
Next, we have a claim that Garafi.com is regulated by CySEC, which turned out to be another empty and false assertion.
Finally, the broker states that it also is holding a license from the Financial Services Commission of Mauritius. We checked with the regulator and found no result.
How many times must we confirm that the broker is UNLICENSED?
Moreover, the broker does not have a parent firm, which is not easily overlooked. Most, if not all, licensed brokerage have at least one holding company behind their operations!
All hope we had for Garafi.com is gone. The broker is unregulated, and thus poses a risk to all investments!
We always say that investing in unregulated brokers is a sure way to lose money. The first and foremost thing to do when picking a broker to invest in is to look for a license. Preferably look for FCA or CySEC regulated brokers, or other European watchdogs, or US ones. All legit regulators have long lists of rules and prerequisites that all brokers must abide by. Not doing so, will lead to penalties or foreclosure! Furthermore, many regulators have in-store financial compensation schemes for all users under licensed brokerages. For example, CySEC guarantees up to €20 000 per person, while the FCA guarantees up to £85 000.
GARAFI.COM TRADING SOFTWARE
Not an overwhelming web trader, but not an underwhelming one either. This is a typical unregulated broker trading area if there ever was one!
The major features utilized by the platform are pending orders, an activity log, chart indicators, other chart options, take-profit, stop-loss, and time frames. There's nothing else to it aside from that.
GARAFI.COM DEPOSIT/WITHDRAW METHODS AND FEES
As per the user area, the minimum deposit is $1, as in there is no minimum. This is due to the fact that the only means of investing is through three separate BTC wallets!
Through the user area, which mainly consists of the web trader, we found no trace of a withdrawal option. That's right, users cannot withdraw, as Garafi.com has not given them the opportunity to!
There are withdrawal charges present, as we have read a clause confirming this in the Refund & Cancellation Policy, however, we only find mentions of these charges, and ver the actual fees and to what extent they apply.
The fact that users cannot really take out money is the last straw. Thing spiraled down very fast for Garafi.com. This broker is a sure risk to all investments, and most probably a scam! Do not deposit here!
How does the scam work?
Online ads are the gateway to most investment scams. Ads that seem extravagant with quite impossible promises are most certainly the entry point into a scam. Gibing into one of these ads is the first step to being scammed.
The second step is to deposit. Once users click on the ad, they will be redirected to a scammer broker site or an intermediary website. What follows is a registration, where users will be asked to provide a phone number or a phone number.
Next, the scammer will directly contact those that have fallen for it. The first calls are made by the first level of fraudsters, the rookies. Their one and only goal is to compel users to deposit for the first time. Once a deposit is made, the user is hooked onto the scam.
The second wave of scammers, the core of the fraud, sometimes called "account managers", will try to keep you invested in the shame for as long as possible. They might even pay some profits, just to keep you invested. The user will deposit an additional 2-3 times, which is actually the perfect scenario for these criminals. At some point, the user will realize he or she is in the middle of a scam
There are no more steps to the scam. The user has deposited as much as he or she did, and the fraudster have disappeared. The money is gone, and users cannot withdraw.
What to do if scammed?
If money was lost through a credit or debit card, the good news is that most credit card companies have an easy way of recovering money. Furthermore, MasterCard and VISA have a chargeback period of 540 days.
Wire transfer frauds, that is broker/investment scams, are harder to recuperate, but not impossible. The crucial thing to do is to change your bank account username and password! Aside from that, we advise users to contact their banks, because most banking institutions might have a plan on how to deal with money lost to investment scams!
Never invest in unregulated brokers through any sort of cryptocurrency wallet, no matter how good the returns sound! Crypto deposits are untraceable!
The last scam that users might stumble upon is in fact most of the time one that has nothing to do with the investment scam, although a potential relationship between the two is not excluded. We are talking about the so-called recovery agents or agencies. These will claim to be able to recover lost funds in return for a fee. After users pay this charge, they can kiss their money goodbye!