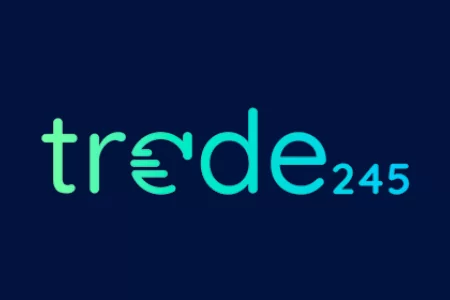 RECOMMENDED FOREX BROKERS
Don't put all your eggs in one basket. Open trading accounts with at least two brokers.
We are going to review a Forex broker that's seemingly regulated but not quite safe to trade with. Trade245 is allegedly a South African FX company, but there are some issues we are going to discuss in the following lines. Otherwise, they claim to provide MetaTrader, increased leverage, various trading accounts and tight spreads. The rest of the details about this broker are available in the full Trade245 review.

Trade245 REGULATION AND SAFETY OF FUNDS
Trade245 is allegedly a trading name of Red Pine Capital (PTY) LTD, a South African licensed company. However, there are some problems we need to stress on. First of all, the regulator doesn't enlist all of the trading names a company has, which makes the verification process tedious. Unfortunately, FSCA isn't fully customer-oriented, and it's challenging to find whether you are dealing with genuinely licensed brokers or not. As a result, we can conclude that it's not guaranteed that your funds are safe if you deposit with Trade245. The broker may as well be a clone firm because it's possible to verify Red Pine Capital (PTY) LTD, but not Trade245 itself. 
Moreover, the South African license isn't as trustworthy as the Australian or the European ones. FSCA imposes no capital adequacy requirements or strict internal procedures brokers have to follow and maintains no deposit insurance funds. The lack of adequate protection certainly makes traders vulnerable, so we generally do not nominate businesses licensed by the South African regulator. 
Instead, see the high-rated EU brokers and British brokers if you are interested in trading and investing. We recommend those because the European regulated companies are covered by deposit insurance funds laid down to indemnify customers in case of insolvency or fraud. As a result, CySEC brokers' traders can claim up to 20 000 EUR in compensation, while the British guarantees are up to 85 000 GBP per person. Europe offers high-grade security, so you can trust the EU and UK regulated FX companies. 
Trade245 TRADING SOFTWARE
Trade245 offers MetaTrader4 and MetaTrader5, both of which considered the best in the retail FX industry. It is a reliable software featuring sophisticated tools such as Expert Advisors, Algo Trading and many complex indicators. The platforms also feature a marketplace with more than 10 000 apps you can successfully deploy. The trading software offered is definitely a plus for the broker.
However, Trade245 claims to provide spreads starting from 0.0 pips, but that's questionable because we encountered a much wider Buy/Sell difference- 2.5 pips. That's no longer a favourable spread, so the trading conditions are not as good as described on the website, which once again undermines Trade245's credibility. The spread forms some of the trading costs, so lower rates benefit traders and actually show whether the broker is good to trade with or not. The FX market is highly competitive, and it's easy to find reputable companies offering quotes difference of 1 pip and below.
So, see the high-rated MetaTrader4 brokers and MetaTrader5 brokers by following the links provided. As already mentioned, MetaTrader is the leading FX platform and the obvious choice for traders.
The maximum allowed leverage is 1:500, a ratio overly risky for traders. This level significantly improves profit potential, but it can cause heavy losses very quickly if not sensibly used. In fact, leverage is so risky that many financial authorities enforced regulations to restrict its usage. As a result, EU, British and Australian brokers are limited to 1:30 for FX majors, while the Canadian brokers and the US brokers can't offer more than 1:50 for retail clients. Most of the brokers providing higher leverage are poorly regulated businesses, so be cautious. 
Trade245 DEPOSIT/WITHDRAW METHODS AND FEES
The minimum deposit with Trade245 is $100, which actually meets the industry standards. The funding methods listed in the Client Area are Credit/Debit cards, Skrill and Neteller. Among these, bank card deposits are considered the safest options because, at least on paper, it's possible to get a refund within an extended period of time.
Nevertheless, see the high-rated Skrill brokers, Neteller brokers, FasaPay brokers, Sofort brokers, and Bitcoin brokers if you have preferred payment systems. The brokers on top of the lists are strictly regulated, and you wouldn't run into scammers.
There is no information about withdrawal restrictions, so apparently, clients can take out as much money as they want from their accounts. The withdrawal request is allegedly processed within 2 days free of charge, which is in line with the adequately regulated brokers' practices.
The inactivity fees are bearable: after a year of inactivity, an account becomes dormant and will be charged a $25 maintenance fee for the first year and then $25 every 6 months.
Some of Trade245's trading accounts include bonuses, but traders should be cautious when it comes to trading incentives. That's because bonuses and promotions are not free money but a leverage tool that further increases the risk. In this particular case, the bonus is 100% on the deposit, with no minimum trading volume required, which may be considered a plus.
Overall, Trade245 is a licensed broker under a loose regulatory regime, so you'd better find adequately regulated FX companies to trade with.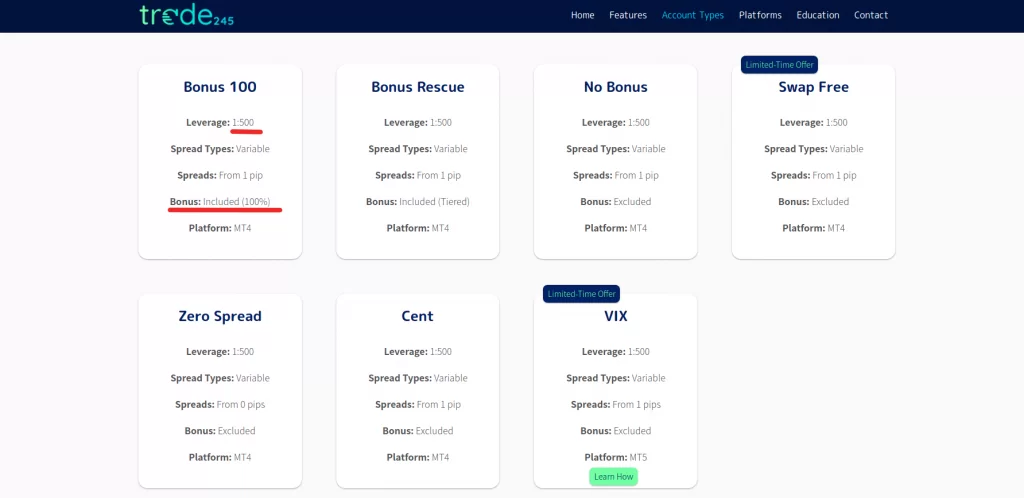 HOW DOES THE SCAM WORK
Internet is plagued by scammers' fraudulent ads and deceitful social media profiles, promising get-rich-quick schemes, and it's tempting to at least have a look.
If you click on and provide your e-mail and contact numbers, they'd ring you at once. You'll be offered bonuses, managed accounts, risk-free deals, guaranteed profits and so on. Most scammers are seasoned manipulators, and while trying to strike a deal, they would inevitably ask for your bank card details so that you can start investing straight away. However, their actions would indicate urgency, and that's a treacherous sign and evidence of a scam. So if someone pushes you over the phone to start trading ASAP, then it's most probably a scam.
Nevertheless, the first deposit is just the beginning. Gradually they'd ask for more money from you no matter what. If you lost on the market, they'd persuade you to put more money and recover the losses. If you traded well, they'd convince you to put more money and increase the profits. The troubles start when you ask for a withdrawal. The scammers would do anything to discourage you and would even ask you to deposit even more funds if you want to withdraw. The scammers' mantra is "give me your money", they'd demand from you to fund your account over and over again for no obvious reason. Reputable companies wouldn't push you to make deposits, so if you feel pressurised, that's apparently a scam.
WHAT TO DO WHEN SCAMMED
Unfortunately, no one is immune to scam. If this happens, the first thing you need to do is to protect yourself from further risk. Deactivate your card immediately, contact your bank and ask for advice.
Report what happened to you, file a complaint, contact the financial regulator, contact other government institutions related to trading and investing, call the police if you feel necessary. Seek help actively!
Remember, it's crucial not to rush blindly trying to recover your funds because many scam chargeback agencies and individuals are trying to double scam the victims. They ask for upfront payment, take the money, but won't do anything to help you!
Share online your experience; it's important to protect others, as well. Be responsible!