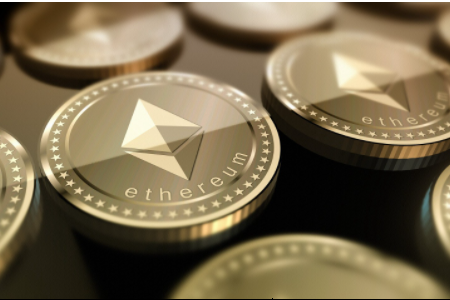 The second-largest cryptocurrency in the market today reached an all-time high market price of $2 197 this Monday. This was set off after a 3% jump in the last 24 hours. In the last 7 days, Ethereum or ETH is up by more than 6 percent.
Coinmarketcap, a  price-tracking platform for cryptocurrencies, released a report in which it said that on 12th April Ethereum passed the $250 billion market cap. Not only is this a new record for the digital coin, but as of then, ETH is more valuable than a number of US banks, including Goldman Sachs and Wells Fargo.
Ethereum's institutional adoption has spiked in recent months, which is one of the main reasons for the popularity of the token. The largest crypto asset manager, Grayscale, recently reported that it has some $3.7 billion worth of ETH under its belt.
However, the supply of ETH is dropping, similarly to the active supply of Bitcoin. The main reason for this is the neverending movement of funds into hard wallets. The news is good for those that already hold ETH, for the less supply there is the less the chance of a sell-off exists.
Meanwhile, ETH network activity is being significantly accelerated by the surge of the ETH price. A big Ethereum transaction was recently highlighted by WhaleAlert worth 49 998 ETH tokens transferred from an undisclosed crypto wallet into the Bitfinex crypto exchange. The total worth of the transferred crypto coin is around $107 million.