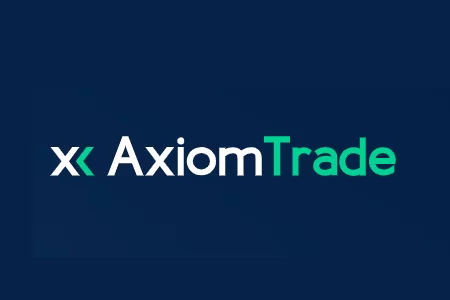 Beware! Axiom-Trade.pro is an offshore broker! Your investment may be at risk.
RECOMMENDED FOREX BROKERS
Don't put all your eggs in one basket. Open trading accounts with at least two brokers.
Axiom-Trade.pro presents us with a very nice interface and a convincing website that seems to be able to convey a positive message about the broker. But we are not so easily fooled, especially when presented with such a good looking website, for as we have learned, some of the most scammer brokers rely mainly on visuals to please and attract users. Thus we present the following review, in which we will attempt to disassemble Axiom-Trade.pro.
We start of with a registration, which was actually the first of many signs that one should not trust Axiom-Trade.pro. The process of creating an account was the exact same one we have seen over a hundreds times, each time with an unregulated broker. The leading user area was no different from what we expected. The EUR/USD spread we got, from a familiar web trader, was 3 pips, which is a value that is not lucrative to traders and is, in fact, only favorable to the broker. The leverage was capped at 1:100, and the tradeable assets that Axiom-Trade.pro offers are forex currency pairs, commodities, cryptocurrencies, indices, and shares.
The website of the firm is available in English, German, Russian, Italian, and Romanian, which is a language we don't see to often with brokers.
AXIOM-TRADE.PRO REGULATION AND SAFETY OF FUNDS
The one dominant claim that the broker keeps making is its address of operation in the Commonwealth of Dominica. This is a country that does not have an FX regulator, and as such does not issue licenses to brokers. Over the last year or so, many illegitimate brokers have been flooding this small nation, and it seems to be becoming a top scammer FX broker destination. One thing is certain about Axiom-Trade.pro- it is not regulated in the Commonwealth of Dominica.
So where is Axiom-Trade.pro regulated? Well, no where. There is no further evidence to support the claim that Axiom-Trade.pro is regulated anywhere. The legal documents hold no regulatory information, and speaking of the legal docs, we found that the terms and conditions were very short and uninformative, which can be a dangerous thing, especially with scammer brokers.
In conclusion, Axiom-Trade.pro DOES NOT COME WITH A LICENSE, and as such a broker is a risk not only to all invested funds, but also to all personal detail provided.
Investing in unregulated brokers is kissing your money goodbye. Always look for a license before investing into a brokerage, most preferably from either the  FCA or CySEC, but also from other renowned agencies. These regulators have strict rules and prerequisites that all brokers must follow, or otherwise, penalties or foreclosure may follow! What's special about the FCA and CySE said that they offer reimbursement schemes to all users of brokers that they regulate, covering their losses if the broker becomes insolvent.  CySEC guarantees up to €20 000 per person, while the FCA guarantees up to £85 000.
AXIOM-TRADE.PRO TRADING SOFTWARE
We are all too familiar with this trading software. Never once have we seen it being used by a regulated broker, which is a pity, because there is some potential here.
live news feed, price alerts, pending orders, limited chart tools, time frames, one-click trading, stop-loss, and take-profit. If we have to be honest, the trading software at use here is not all that bad, and can be a good starting point for rookie traders. It's too bad that the broker using it is not worth it.
AXIOM-TRADE.PRO DEPOSIT/WITHDRAW METHODS AND FEES
As quoted from the user area, the one reliable source for this type of information, the minimum deposit is $250, and the payment methods are PayTrio and credit card.
From the withdrawal area in the dashboard we learn only that requests are processed in 24 hours. The methods for withdrawing should be the same as the depositing ones. The Deposit and Withdrawal policy reveals that there are handling charges, but we never learn what they area, because Axiom-Trade.pro is unlicensed and therefore is not bound by any rules.
A perfect example of the broker's illicit nature is the notorious Non-Deposited Funds clause, which sees all profit gained from trading absolute, in that clients cannot withdraw their profit. We encounter this clause only with the most scammer of brokerages!
Overall, no one is safe when investing in Axiom-Trade.pro. All your personal details as well as your money is at risk!
How does the scam work?
Online ads that seem extravagant, promising impossible returns, are the entry point into an investment scam.
When a user clicks on the ad, he or she will be redirected to one of the following: a scammer broker site or an intermediary website. The user will then be asked to provide a phone number or a phone number.
Giving in to these ads will lead to a deposit, initiated by the first level of fraudsters, whose skill as negotiators should not be underestimated. Once an initial deposit is made, the user has entered the scam.
The core fraudsters, a.k.a "account managers", will try to keep users invested in the scam until the user does not realize he/she is being scammed. Usually, it takes around 2 to 3 deposits to realize something is off. The fraudsters might pay some profits, just to keep the client invested.
Once the client realizes she is being scammed, the broker would have either closed her account, shut down the entire website, or simply will not allow for a withdrawal.
What to do if scammed?
A credit or debit card scam is one in which users can most easily get their money back, through a chargeback procedure. MasterCard and VISA have a chargeback period of 540 days.
If the user has given the scammers money through a bank transfer then they must ASAP change bank account username and password and only then proceed to contact the bank, asking them for direct help.
Money invested through a crypto wallet is gone for good, because crypto transactions are untraceable!
Users might stumble upon these so-called recovery agents or agencies. They will say that they can recover lost funds in return for a hefty service fee. Needless to say, after the user falls for this, these agents will never be heard of ever again!