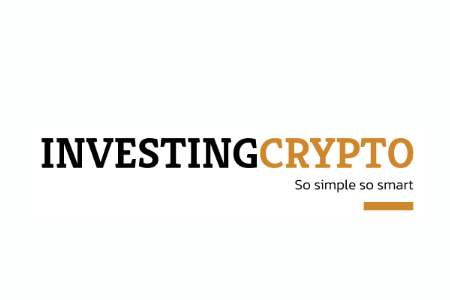 Beware! InvestingCrypto is an offshore broker! Your investment may be at risk.
RECOMMENDED FOREX BROKERS
Don't put all your eggs in one basket. Open trading accounts with at least two brokers.
InvestingCrypto is one of the brokers presenting too many inconsistent offers. It is allegedly created in the Marshall Islands but headquartered in London, UK. At the same time, they provide trading instruments and leverage levels already banned in Britain. This is a suspicious business, and you can find all the details you need to know about it in the full InvestingCrypto review.
InvestingCrypto REGULATION AND SAFETY OF FUNDS
InvestingCrypto is purportedly a brand of CTech Solutions Ltd, an anonymous company incorporated in the shady tax haven the Marshall Islands, which doesn't even have a financial regulator. Well, as you can see from the screenshot above, the broker falsely claims to be financially authorised there, so we need to raise a red flag because this is evidence of a scam. In general, the Marshall Islands brokers are dangerous due to the regulation deficit, and most of these entities turn out to be fraudulent.
But the story goes on. The broker presents the public with an address in London and inconsistently claims to be specialized in cryptocurrencies. In fact, the UK regulator FCA banned cryptocurrency CFDs trading this year, so InvestingCrypto's offers can't in any way be legit. The leverage provided is also prohibited in Britain, so there is something profoundly wrong with this broker. The regulation analysis reveals that your funds won't be safe if you deposit with InvestingCrypto because it's unlicensed and indeed a suspected scam you should avoid.
Instead, check the EU brokers and British brokers topping both lists. The European markets offer high-grade security, with companies covered by deposit insurance funds established to protect clients' money. Hence, CySEC brokers' traders can claim up to 20 000 EUR in compensation, while the British guarantees are up to 85 000 GBP per person. If you are eligible to open an account with a European company, you can safely go for it.
InvestingCrypto TRADING SOFTWARE
Sadly, we couldn't access InvestingCrypto's trading software, if there is any at all. The broker doesn't allow registrations, which usually seems like an error, but there is a much darker prospect. The broker may as well get their clients through ads on the internet or cold-calling and then give them login credentials. Well, that's what scammers do, but in this case, it's only circumstantial evidence. Nevertheless, the absence of a sign-up page is highly suspicious, so you'd better steer clear of this broker.
That said, the high-rated MetaTrader4 brokers and MetaTrader5 brokers on both lists are safe and deliver upper-class software. The MT distributions are packed with sophisticated tools such as Expert Advisors, many complex indicators, sophisticated charting tools and even a marketplace featuring more than 10 000 apps. MT is definitely the best choice for traders.
We can't show real-time spreads, but the broker claims the Buy/Sell difference starts from 0.1 pips. It would be an excellent spread if only we could validate it. The leverage is said to be up to 1:400, an utterly risky ratio no longer allowed in Britain, as you already know from the previous sections. In fact, leverage is so dangerous that many regulators even regulate it to restrict its usage. As a result, EU, British and Australian brokers' clients are limited to 1:30, while Canadian brokers and US brokers can't provide more than 1:50. Most of the high-leverage FX companies are poorly or not regulated at all, i.e. risky to deal with. We urge traders to be cautious when it comes to leverage.

InvestingCrypto DEPOSIT/WITHDRAW METHODS AND FEES
The minimum initial deposit is a confusing matter. On the website, InvestingCrypto claims the minimum is $10 000, while in the Terms, it's said to be $250. Well, it may as well means that traders should initially deposit $10 000 and then each subsequent transaction should be of no less than $250. Whatever the case, InvestingCrypto's services are pretty demanding, so it's not worth wasting your time with the broker when others have Micro accounts starting from 5 to 10 dollars.
The deposit methods are unknown, but the information within the Terms suggests that Wire Transfers and Credit/Debit card funding is possible. Anyway, see some Skrill brokers, Neteller brokers, FasaPay brokers, Sofort brokers, and Bitcoin brokers if you have a preferred payment system. The companies on top of both lists are adequately regulated, and you won't face scammers.
The withdrawal requirements are not any better than the deposits. The minimum withdrawal amount is $1000 for Wire Transfers and $100 for Credit/Debit cards, which is an appalling clause. In comparison, most regulated brokers impose no or minimal withdrawal requirements. Transaction charges are not specified, but InvestingCrypto reserves the right to collect fees, which indeed gives the broker an excuse to rip traders off.
However, there is an inactivity fee designated. According to the Terms, after only 61 days of inactivity, the account becomes dormant and will be subject to a fee of $30 per month. Thus, if clients do not trade for a year, that would cost them some $360, making the broker's services terribly expensive.
Also, InvestingCrypto charges a clearance fee of 1% for all executed trades. That's unfair, but it's even worse because the broker doesn't specify this charge in details, so they once again leave the door open to swindle traders.
Finally, we are going to discuss the bonus policy, which is dreadful. If clients accept incentives, they have to execute a trading volume of 25 times the bonus plus the deposit to become eligible for withdrawal. That's unfair and effectively locks the trading account.
Overall, InvestingCrypto is unregulated, costly, and a suspected scam, so you'd better avoid this shady business.
HOW DOES THE SCAM WORK
The Forex scam is a popular type of fraud that's rather distinctive because it's actually a process. In the usual scenario, the victim clicked on an ad, then received a phone call, and at some point got convinced to deposit money. To make people accept fraudulent offers, scammers would present deals that sound too good to be true, bonuses, get-rich-quick schemes, and so on. Their imagination is rich and would invent as many stories to get the craved deposits.
Unfortunately, the initial deposit is not the end but the beginning. Gradually, scammers would manipulate victims and would urge them to invest again. For example, con artists may not allow people to trade themselves but would pretend to manage the accounts. They'd falsify the results to show victims massive profits and would ask for more money, promising to secure more gains.
However, the problem starts when people ask for withdrawals. Scammers would come up with a story that traders have to deposit again if they want to take money out. Those criminals won't stop asking for more, no matter what. In the worst case, the victim would believe in the scammers' falsehood and deposit repeatedly. Sooner or later, though, the scam would become evident, the fraudsters would cut the communication and eventually disappear. They would drop the website, create a new one and carry on with their criminal business.
WHAT TO DO WHEN SCAMMED
Unfortunately, no one is immune to scam. If this unfortunately happens, the first thing to do is to protect yourself from further risk. Contact your bank and explain what happened so that they can give you instructions and help, if possible, recover your money.
Report what happened to you, file a complaint, contact the financial regulator, contact other government institutions related to trading and investing, call the police if you feel necessary. Seek help actively!
Remember, it's crucial not to rush to recover funds because many scam chargeback agencies and individuals are trying to double scam the victims. They ask for upfront payment, take the money but won't do anything to help you!
Share online your experience; it's important to protect others, as well. Be responsible!
Rich Snippet Data
Reviewer
Review Date
Reviewed Broker
Broker Rating