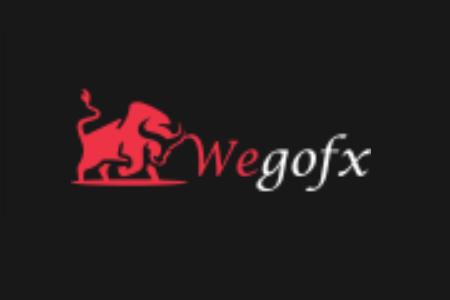 Beware! WeGoFX is an offshore broker! Your investment may be at risk.
RECOMMENDED FOREX BROKERS
Don't put all your eggs in one basket. Open trading accounts with at least two brokers.
WeGoFX bears an uncanny resemblance to nearly half of all the unlicensed brokers we have reviewed over the years. From the website design to the suspicious practices undertaken by the company, it seems that we have on our hands another unregulated broker that will easily be forgotten after a time and replaced by another scammer attempt at stealing money. In the meantime, we can, nevertheless, reveal all the major sides and issues of the broker so that our readers can be certain not to invest in WeGoFX. Please make sure to read the review before you go and do something that you will regret later!
Filling the account creation tool could not have been easier, however, what followed was a completely failed attempt no both our part and n the part of the broker to give us access to a user area. The confirmation email, which was automatically deleted, contained no verification link. Thus, when we tried to log in with the credentials we used to create an account, we completely failed.
Thus we have to take all the trading and payment information from the website, which is not a reliable source!
During the account opening procedure, we were given the option to chose a leverage ranging from 1:1 to 1:100. The supposed trading instruments are forex currency pairs, indices, metals, energies, futures, and cryptocurrencies. There are also a bunch of unrevealed CFDs, that the broker, for some reason, does not uncover. Moreover, we find no spread value for any of the assets.
The website of the broker is available exclusively in English.
WEGOFX REGULATION AND SAFETY OF FUNDS
The main idea behind the broker is that it is located in Saint Vincent and the Grenadines. However, this is completely useless information; the broker could have saved us time by being honest and saying that it is not regulated anywhere, or something. Saint Vincent and the Grenadines not only have no FX regulator but is also the most popular location for the world's scammer FX brokerage community. Out of the thousands of brokers operating there, none is licensed by a local entity. WeGoFX is not licensed in Saint Vincent and the Grenadines.
However, the contact address puts the broker in the territory of Seychelles. This country indeed has its own FX regulator called the Seychelles Financial Services Authority (FSA), but there is no precedent of the broker being licensed there: the FSA does not have the broker in its database, and WeGoFX itself does not claim to be regulated there.
The bottom of the footer claims that broker to be registered and regulated in the Marshall Islands, which is impossible, This country has no FX regulator. Another attempt at deceiving clients!
Moreover, we find no existing legal documents. WeGoFX has no legal obligations to its users, putting them in a very dangerous position.
It goes without saying that WeGoFX is UNLICENSED and a huge risk to all investments and to any personal details you might have shared with it.
There is no reason whatsoever to invest in an unregulated broker. You will be faced with a ton of issues and will waste your time, not to mention money. Best rely on FCA or CySEC regulated entities, although any broker regulated by a legit agency will do. The crucial thing is to always make sure if the current broker you are willing to invest in has a license. Investing in a regulated broker will not only bring you safety and security, but it may also give you an advantage. For example, both the FCA and CySEC have a financial compensation scheme, each, meaning that they will pay back users who cannot get their money back from their broker, due to the latter's insolvency or any other monetary issue. CySEC guarantees up to €20 000 per person, while the FCA guarantees up to £85 000.
WEGOFX TRADING SOFTWARE
The alleged MT5 is non-existent. The download link provided is a demo one that the MetaQuotes website provides to all users wishing to try out the MT5 without investing money.
Without accessing a user area, we cannot give any proof of an existing trading platform.
WEGOFX DEPOSIT/WITHDRAW METHODS AND FEES
The alleged payment methods are wire transfer, credit/debit cards, Neteller, and Skrill. The minimum deposit is $5, although another section of the website claims the number to be $100. Card deposits are levied a 3.5 % tax, if the deposit is below $5000.
Withdrawals are done through the same methods. There are processed within a day, and there are no fees.
All of this payment information was taken from a single table which is the only source of payment info on the website. Personally, we do not trust it, and neither should you!
In fact, nothing about WeGoFX is trustworthy. This broker is a scam and a risk to all!
How does the scam work?
The scam is simple, and it can be sub-divided into a couple of steps.
The first one is actually falling for the scam. This happens when a user clicks on an ad that promises any of the following: an unrealistic profit gain; luxurious items and houses; a carefree lifestyle; and anything and everything in-between these. It's easy to see why so many still fall for investment scams.
Next, the client will be asked to provide an email, or a phone number, or both. These are essential for the scam, as they will be used by the fraudsters to contact you in the next step.
Which is actually to convince users to deposit. Some might throw themselves in, while others might be more skeptical. It is the job of the scammers to make up the minds of the skeptical bunch. Once a first deposit is made, the user has lost her first deposit!
The final step is simple. The pers have solicited an initial deposit; now they want as many investments as possible until the client realizes the true nature of it all. Once this happens, the broker will block all withdrawals.
What to do if scammed?
File for a chargeback if you have used a credit or debit card to pay the scammers! MasterCard and VISA have a chargeback period of 540 days.
Call your bank if the transaction happened through a wire transfer. And make sure to change your bank account user name and password ASAP!
Unfortunately, crypto deposits are lost and cannot be retrieved. That is why we urge readers to never deposit through any crypto method!
And let us not forget NOT to trust the recovery agencies or agents who are also just as fraudulent as the investment scammers, sometimes even more!