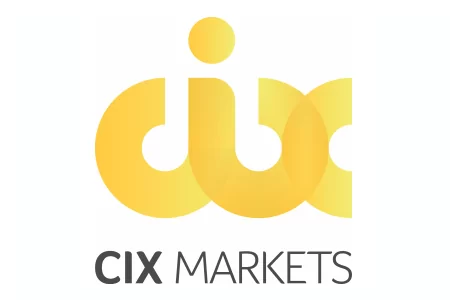 RECOMMENDED FOREX BROKERS
Don't put all your eggs in one basket. Open trading accounts with at least two brokers.
CIX Markets is a regulated broker and it holds a license issued by a distinguished authority that's putting customer protection on top of the priority list. However, the license itself can't guarantee that a certain broker provides good services. In this review, we'll describe our real-time experience with CIX Markets so that you can make an informed choice before making any deposits whatsoever.
CIX Markets REGULATION AND SAFETY OF FUNDS
CIX Markets is a legit British broker regulated by the local watchdog FCA, so your funds will be safe if you deposit. However, before we've commenced reviewing, why don't you see the high-rated EU brokers and British brokers first. We suggest these companies because they are proven safe and also covered by deposit insurance funds. For example, CySEC brokers' clients can claim up to €20 000, while the guarantees in Britain are up to £85 000.
So, as FCA regulated CIX Markets is participating in FSCS- the money protection scheme in the UK under which clients can get up to £85 000 in compensation in case of unforeseen events. The broker also needs to keep clients accounts segregated so that your funds won't be used for operational expenses or other inappropriate purposes. Also, CIX Markets is bound to provide negative balance protection and maintain a 50% stop-out level- meaning that you won't blow your account in a single trade or get indebted to the broker.
However, FCA guarantees customer protection, but the authority can't guarantee that the broker's services will match the industry standards. Well, to start with, CIX Markets has a really outdated annoying website that we can only label as awful. It's a nightmare, for real. Then, you can't make a single registration but have to sign-up for Demo and Real accounts separately- at this point, we viewed CIX Markets as time-wasters only. That's unacceptable for an FCA licensed broker.
Still, things were getting even worse. Upon registration (we lost some 30 minutes signing up) we got nothing whatsoever, as you can see from the pictures at the bottom of the next section. Anyway, CIX Markets is considered safe, and it's up to you if you prefer wasting time on brokers delivering poor services.
CIX Markets TRADING SOFTWARE
CIX Markets offers MetaTrader and CIX Trader, but we could access neither of them. We downloaded the latter, but we weren't provided with any account numbers whatsoever, so we could only observe the Login page wondering how on earth can an FCA regulated broker offer so poor customer services. On the other hand, we weren't allowed to download MetaTrader- another blunder!
That being so, we'd like to offer the high-rated MetaTrader4 brokers and MetaTrader5 brokers on both lists instead. We put MTs forward as the terminals in question deliver peerless advantages- reliable indicators, easy-to-use charting tools and sophisticated features such as Expert Advisors that we already mentioned.
The EUR/USD spread was out of reach, but it's said to be as low as 1 pip- generally in line with the industry standards. The leverage delivered by the platform is the maximum allowed by FCA- 1:30.
Eventually, we wasted plenty of time to sign up, but got nothing at the end, as you can see from the screenshot below. We can't recommend CIX Markets.

CIX Markets DEPOSIT/WITHDRAW METHODS AND FEES
CIX Markets doesn't specify minimum deposit/withdrawal amounts or fees. It even fails to designate its dormant account policy. Well, upon KYC procedures, CIX Markets may as well provide additional pieces of documentation considering trading conditions, but that's a waste of time, too, as the broker can and should deliver in a timely manner.
However, various third-party sources claim that the broker asks for 500 USD/EUR to let traders begin, and if true, we can confirm that CIX Markets is a demanding broker. Instead, you can follow the links throughout the review to see the high-rated properly regulated brokers accepting clients for $100 or even less (as little as $5).
As to funding, CIX Markets accepts Credit/Debit cards, Wire Transfers, Skrill and Neteller. Still, while talking about funding, see the Skrill brokers, Neteller brokers, FasaPay brokers, Sofort brokers, and Bitcoin brokers on top of the lists if you have a trusted payment system.
The bottom line
CIX Markets is a sluggish licensed broker with an antiquated annoying website that's refusing to disclose critical information about its services. FCA regulates it and guarantees that clients will be treated as fairly as possible, but that doesn't make the broker a preferred choice for us. We spent time and effort to deliver a real-time customer experience for you and we weren't impressed at the least with the broker. So we can't in any way endorse CIX Markets, notwithstanding its license.