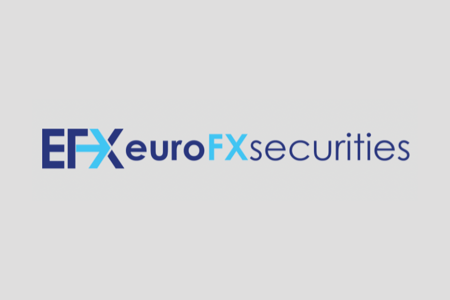 Beware! EuroFxFinance is an offshore broker! Your investment may be at risk.
RECOMMENDED FOREX BROKERS
Don't put all your eggs in one basket. Open trading accounts with at least two brokers.
EuroFxFinance pretends to be a top brokerage that's fully licensed and regulated while offering the best trading conditions possible. Well, none of it is true- the entity we are going to review is a proven scam that will rip you off if you deposit. In the following review, you'll find out which authority exposed EuroFxFinance as a scam scheme.
EuroFxFinance REGULATION AND SAFETY OF FUNDS
EuroFxFinance is an exposed scam as the Italian financial regulator CONSOB issued a warning against the broker reviewed. You'll waste money on fraud if you deposit.
Now, let's have a closer look at the brokerage. As seen from above, it claims to be fully licensed and regulated, but it's not; therefore, it creates a false sense of security- strong evidence of a scam. EuroFxFinance also says its office is located in Dubai, but we didn't even bother to prove if that's true as it doesn't matter anyway. However, it's worth noting that the brokerage puts a UK address on the website footer, while at the same time it claims to be governed by the Cyprus laws- a legal mess and even more evidence of a scam. Well, we don't need an official warning to confirm that EuroFxFinance is fraudulent, given the opulence of inconsistencies and fraudulent claims presented.
It's also worth noting that EuroFxFinance is unregulated, and we'll explain why that's such a big problem. First of all, the absence of regulation guarantees that the people running the scam will remain anonymous and unaccountable while carrying out their criminal activities. No self-respected regulator will allow scammers to operate fraudulent schemes while holding a valid license. In fact, to get a license, Forex companies should meet many customer protection rules and regulations put in place to guarantee ethical business behaviour.
For example, due to regulations, the CySEC (Cyprus) and FCA (Britain) licensed brokers should keep deposits segregated, which guarantees that clients won't lose their money if a company goes bankrupt. The segregation also improves transparency, speeds withdrawals up and makes chargebacks easier, to name just a few of the additional benefits. On top of all that, though, European companies are covered by deposit insurance funds laid down to reimburse clients in case of unforeseen events- CySEC brokers' clients can get up to €20 000 in compensation, while the British guarantees are even up to £85 000.
Below, you can see a screenshot from the CONSOB website, which shows EuroFxFinance exposed as a scam scheme.
EuroFxFinance TRADING SOFTWARE
EuroFxFinance claims to offer a fantastic platform, but that's not actually true. In fact, it has put links to Desktop, iOS, Android and web-based platforms, but only the latter was freely accessible. To get the desktop distribution, clients should first deposit money, which proves that EuroFxFinance is fishy by itself- no legit broker imposes such restrictions.
As for the platform, it's looking like the web-based MetaTrader 4 or MetaTrader 5 but differs significantly as the chart is third-party provided- by TradingView. Well, anyone can insert such a chart on its website for free, so EuroFxFinance has created some cheap Frankenstein-ish Webtrader that's highly unreliable- a good reason alone to avoid the broker.
The trading costs are also below expectations- 2.7 pips spread for EUR/USD, meaning that clients pay $27 per lot traded ($10 is the industry standard). EuroFxFinance is costly nonetheless- another good reason to stay away.
As for leverage, it can get to 1:500– a ratio no longer allowed by the British regulator FCA, which proves by itself that EuroFxFinance isn't a legit UK broker. It's a scam!
EuroFxFinance DEPOSIT/WITHDRAW METHODS AND FEES
The minimum deposit is $100 allegedly via Credit/Debit cards and Wire Transfers, but we can't prove these are the actual funding methods as the deposit system was broken at the time. Regardless of the broker, though, the latter option is always riskier as it doesn't allow chargebacks, while clients can dispute bank card transactions for up to 540 days.
EuroFxFinance specifies nothing about minimum withdrawals or transaction fees, which is a red flag indeed because the brokerage knowingly hides critical information about its services.
As for other fees, only the dormancy charges are designated- $25 annually, and it incurs after a year of inactivity, which is pretty much in line with the industry standards actually. Still, EuroFxFinance is a proven scam, so your account won't even get the chance to become truly inactive and subject to such charges, so the clause discussed is indeed irrelevant in this very case.
HOW DOES THE SCAM WORK
EuroFxFinance is a proven scam, and now we'll show you what scammers usually do to steal as much as possible from their victims. So, when the cons get hold of your contact numbers, you'll be approached immediately, promised the moon and the stars to make you begin investing. To gain your trust, those criminals usually pretend to work for governments, financial authorities, banks, reputable companies etc. Scammers will be confident in what they are saying, and if you don't recognise the warning signs, you may end up depositing. However, just then, the Forex fraud actually begins. Once they have your money, the cons will distort prices and forge fake reports to make you believe that you are on the winning side, manipulating you to start thinking big and consider more deposits.
Gradually, the fraudsters will ask you to increase the size of your investment and will make up stories claiming that you need to fund your account for whatever reasons. Sooner or later, you'll get determined to withdraw your money, and then scammers will ask you to deposit again because, according to their words, there are taxes and fees that you should pay. At this point, you'll probably realise something wrong is happening, and when the scam becomes too apparent, the fraudsters will simply cut the communication and disappear. Later, the whole website will be brought down, replaced with a new one so that the scammers can carry on with their criminal activities.
WHAT TO DO WHEN SCAMMED
It would be best if you first call your bank to inform it and deactivate your card to avoid getting exposed to additional risks, as the scammers may as well have obtained your details.
Then, call the police, inform the financial authorities, file complaints and don't forget to spread the word online so that other people can find out about the fraudulent scheme. Still, it's crucial not to rush trying to reclaim your funds as numerous scams are disguised as chargeback agencies set up to double-scam victims.
Finally, we know it's an awful experience to get scammed, but please share your story to help protect others!