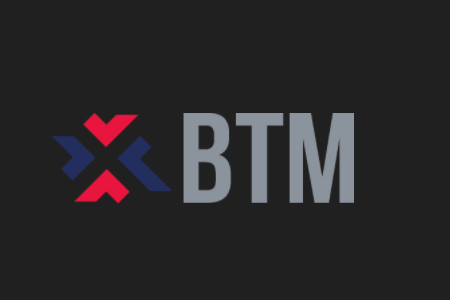 Beware! XBTM is an offshore broker! Your investment may be at risk.
RECOMMENDED FOREX BROKERS
Don't put all your eggs in one basket. Open trading accounts with at least two brokers.
There will be collateral damage for those that deposit in XBTM. We have seen quite a few brokers in our lifetime, and this one does nothing to distinguish itself form the rest. Usually, we praise simple and efficient FX brokers, however only when these two adjectives are used together to describe a broker. XBTM is a simple and inefficient firm, and the review will show why. One of the reasons is the website itself, tthe feelings it induces into users.
We had to register an account because with brokers like this one, you cannot be sure whether to trust the website or not. They can easily lie to unregistered users and make it seem like they are offering a flawless trading package, whereas the truth couldn't be further. Well, it turns out that we will have to go after this truth and pace ourselves because the broker did not allow us to register. We waited nearly 10 minutes for the account creation process to finalize.
The trading conditions, as taken from the website are as follows. The broker seems to offer exclusively a range of crypto assets, although at some point we read that XBTM also allows for "custom products", whatever they are. There are no leverages indicated, although with crypto they shouldn't go higher than 1:10.
The website is available in English, and no other language.
XBTM REGULATION AND SAFETY OF FUNDS
The registered address of the broker, the official one, in in Saint Vincent and the Grenadines. Well, this does not give us any hope for the broker. This country is located in the Caribbean basin, a location known for its many offshore business practices. Saint Vincent and the Grenadines does not have an FX regulator, and therefore does not regulate XBTM.
The country has a reputation of being the most scammer broker heavy nation on the globe, and there are numerous proofs of this. Almost 2/3ds of all brokers that we review are in some way affiliated with the country.
XBTM is one of those brokers that think a simple registration is enough to provide FX services. Not that if offers any, but for this section of the review its the principle that matter. Not only is the broker not regulated in Saint Vincent and the Grenadines, but it also does not matter if the company is registered there.
We can safely say that XBTM  is not licensed anywhere, which automatically makes it a risk to all investors!
Unregulated brokers are digital thieves. These entities will not return your funds and will continue to harass you! Best to avoid them. One way to do that is to check the site for a license. It should be easy to locate one, and if you don't find it do not waste your time with the broker. We personally recommend any  UK, EU, US, or Aussie-licensed broker. These are all legitimized by some of the best regulators and are constantly on the watch, never seizing or failing to follow the strict rules and guidelines. Moreover, the FCA and CySEC both offer compensation schemes that are there to reimburse users in case the broker becomes insolvent. The FCA guarantees up to £85 000, while CySEC guarantees up to €20 000 per person.
XBTM TRADING SOFTWARE
The only way to access the trading software is by creating an account. As a result of this rule, not only were we unable to open a trading terminal, but we also started doubting that the company actually offers a trading software to begin with.
XBTM DEPOSIT/WITHDRAW METHODS AND FEES
Since there was no way to create an account, the following payment info is directly taken from the website of the broker. Tread carefully.
The minimum deposit is €250, or so we are told. We were no able to find any payment methods.
We find that the broker has included a Withdrawal policy. Reading through it, we encounter that there are fees- 1% per each withdrawal, that should be equal to or more than $30. In case it isn't the user will automatically be commission with $30. The minimum withdrawal amount is indicated as being $100. The average withdrawal processing time spans between 7 and 10 days.
The terms and conditions did mention a couple of times that there other are fees: €5 for outgoing bank transfers, €50 for withdrawal requests that are issued by account holders with no open trading positions.
It was a matter of time that we would once and for all condemn XBTM. Do not invest here!
HOW DOES THE SCAM WORK
One thing to always keep in mind is that the broker will always try to push the user to create an account. Through this process, the broker tries to take contact information about the user so that it can use it to directly contact the user.
Creating a liaison between user and broker is the first step, and a very important one. The perps will continuously be contacting the user and trying to convince him or her to invest, even the lowest amount. The trick here is that once an initial deposit is made, there is birthing of an artificial trust between the two parties that will serve the broker much more than the user.
Because the client has already invested once, he or she will be more motivated to do for a second time. The broker may bring in some false proof of profit while at the same time pushing for more investments. It's a self-sustaining model of operation and is very effective. Many users will be compelled to deposit.
However, at some point these users will want to see more than proof of profit; they will require actual withdrawals. It's at this stage the scammers reveal themselves as the fraudsters they are and will do everything in their power to cancel withdrawal requests. This includes but is not limited to staling requests, closing accounts, and even shutting entire websites.
WHAT TO DO WHEN SCAMMED
Credit card or debit card users will have to file for a chargeback. It's the safest way to get your money back, although it is not guaranteed. Clients should call their credit/debit card companies. VISA and MasterCard have extended their cash-back period to 540 days.
Wire transfer frauds are harder to get by, yet there is still hope. First of all though, users should immediately change their bank account user names and passwords. And then, they should contact the bank to try to find a way to get reimbursed.
BTC investments are untraceable and are therefore lost. The only way to get your BTC, or crypto, investments back is if the scammers return it themselves.
Don't pay these so-called recovery agents or agencies who promise users to get their money back using a number of questionable methods. These are pure scams of their own!