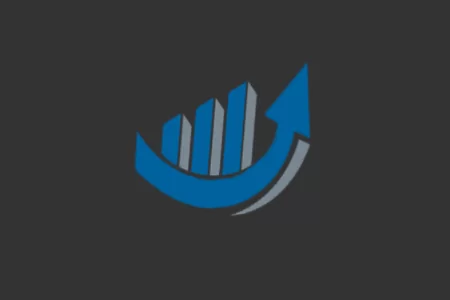 Beware! AscoGlobal Limited is an offshore broker! Your investment may be at risk.
RECOMMENDED FOREX BROKERS
Don't put all your eggs in one basket. Open trading accounts with at least two brokers.
The attempt AscoGlobal makes to assure you they are legit is one of the most laughable we have seen in a long time. Their website and fill-out forms are hideous and look like they were made by a five-year-old. When we entered said website, we were greeted by a terrible noise that sounds quite literally like a news anchor talking in street traffic. We are not sure what the idea behind that was but the result was that we had to instantly mute the site to concentrate on the content. And there is not a lot of that. All the text is badly formatted and quite hard to read. Of course, the ugliness of the website itself is not the biggest problem here but we cannot forgive the plain dysfunctionality and the obviously false claims. As far as scams go, AscoGlobal is clearly one.
AscoGlobal REGULATION AND SAFETY OF FUNDS
AscoGlobal is without a doubt completely unregulated. They had provided a phone number and an address in Hong Kong but have stated on their website that they have"grown to become Canada's leading corporate and financial industry as well as an international broker for real estate and other services." What these other services are we could not establish but it is impossible for AscoGobal to be situated or regulated in Canada.
Canada is not a very popular destination among forex brokers because of its many requirements and regulations. Canadian brokers have to hold at least $1,000,000 in financial investments and participate in the Canadian Investor Protection Fund (CIPF) which ensures that traders can claim up to $1 million if they suffer damage due to broker insolvency. The situation is similar to the one in the UK and the EU where brokers must maintain a minimum capital of €730 000 and participate in compensation funds that ensure that clients can collect compensation of €20 000 in the EU and £85 000 in the UK. As you can see there are a lot of reasons to open an account with a licensed broker and benefit from such safety laws. In case you opt for an anonymous fraud like AscoGlobal you would be out on your own.
AscoGlobal TRADING SOFTWARE
AscoGlobal claims to be using MetaTrader 4 – a platform that is both well-known and well-liked among traders. It is a platform well worth checking out because of its many useful tools and functions like a built-in economic calendar and the option to set up alerts if prices go above or below certain levels or subscribe to other traders` alerts for a small fee. AscoGlobal is probably just trying to attract clients through MT4's good reputation. They provide a download link on the website for the desktop version of the platform and we were eager to see what an account with AscoGlobal had to offer. We could not however set up such an account because the fill-out form kept asking us for an "AE Code". And as the user registration manual was entirely in Indonesian and suggested that we should pick up said code from "marketing", it was impossible to see how the platform performed in the hands of AscoGlobal.
AscoGlobal TRADING CONDITIONS
Another thing that remains unclear is AscoGlobal`s trading conditions. There was no mention of account types, spreads, leverage, or minimum deposit on the website. When trying to access both the Terms and Conditions and the "Deposit Withdrawal" sections of the website, we were greeted by a "404 – File Not Found" message. This is of course unacceptable as you should never deposit money anywhere before having carefully gone through the Terms and Conditions.
If AscoGlobal was in fact a Canadian broker as they claim the allowed leverage would have been the secure 1:50. Of course, as we pointed out there was no way to see how AscoGlobal`s leverage ratio measured up to law and regulation.
AscoGlobal DEPOSIT/WITHDRAWAL METHODS AND FEES
As we mentioned before, there was no way to learn anything about the fees or payment methods. Since the fill-out for AscoGlobal had provided, immediately asked us about a Bank Account Number – before we had even finished the registration – we could only draw the conclusion that they accept bank transfer. But we hope it has become clear by now that it is not advisable to transfer any sort of money to such a ridiculous company.
HOW DOES THE SCAM WORK?
Usually, such scams start with an ad or banner you see on the Internet that advertises the company in question as offering impossibly high profits. Such scammers want you to see them as the easy way to a luxurious lifestyle and would do anything to get your attention.
The moment you provide them with any sort of personal information or contact details, you will start receiving calls from these cons asking you to pay an initial deposit of a certain amount. With time, you will be asked to invest even more money. To compel you to do that, these experienced frauds can make it look like you are making huge profits. But the moment you decide to try and withdraw your money, they will come up with reasons to prevent you from doing so like making up additional taxes you should pay. This is done to ensure the time period in which you can get your money back through Visa or MasterCard withdrawals runs out. Currently, that time period is 540 days.
It is virtually impossible to get your money back if you have paid with some sort of cryptocurrency and for that reason, such payment methods are preferred by scammers.
WHAT TO DO IF SCAMMED?
If you fall victim to such a scam and are using a credit or debit card, you should file for a chargeback right away. If you were paying through bank transfers, you should contact your bank immediately and ask for assistance. As stated, scammers might deny you the chargeback on the basis of the fact that you have verified your account and sent them your personal info. There is little you can do in such cases. If the frauds had gained access to any sensitive information like banking passwords and usernames, it would be best for you to change those.
One last thing you should remember – don't trust any "recovery agents" that offer you a fast refund. Such people exploit scam victims` hopes of gaining their money back by either collecting a fee or asking you to reinvest. Once this is done, you will never hear from them again.