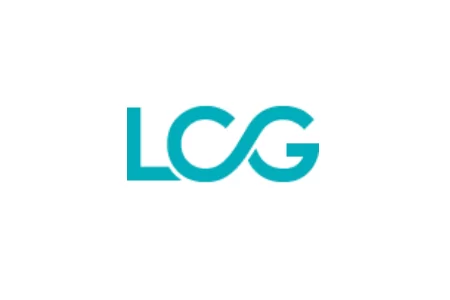 RECOMMENDED FOREX BROKERS
Don't put all your eggs in one basket. Open trading accounts with at least two brokers.
LCG (or London Capital Group) is a company that has existed for over years and is well-known in the world of trading. They have won multiple awards and while scammers might also throw around such claims to impress you, here you actually get to learn the name of the awarding institution and the award itself.
If you are wondering what broker you should open an account with, LCG is worth checking out. They offer decent enough terms and most importantly – they are regulated by a respected financial authority.
LCG REGULATION AND SAFETY OF FUNDS
LCG is regulated by the FCA, the regulatory body that operates in the UK. They have provided a license number and a quick search in the FCA register showed that this license number actually belongs to a broker with the same address and website as LCG.
The FCA has however issued a warning against a few clone companies that try to take advantage of the fact that LCG is regulated and who operate under similar names. We have done a review of one of those clones, LCGMarket, and you can check it out if you are interested.
LCG also offers opening accounts in Cyprus. We can see on their website that their phone number and address are also in Cyprus.
A problem that emerged when we checked the CySEC register, is that the broker`s Cyprus license has been withdrawn. So it is weird that they still offer Cyprus-based accounts on their website.
It is vital that you invest your money with a broker that is regulated. Both the FCA and CySEC impose stern rules upon European brokers. If brokers do not follow those rules, they risk losing their license and the right to operate legally.
With regulated brokers, you can count on transparency and thorough documentation. You know exactly where your money is being held and by whom. The FCA demands that all UK brokers keep client deposits in segregated accounts in an FCA-approved bank. You also get negative balance protection – your losses cannot exceed the amount of money you have in your account. UK-regulated brokers are also obligated to participate in the Financial Services Compensation Scheme (FSCS) that ensures that in case a licensed broker goes under, their clients could claim compensation of  £85 000. Additionally, brokers that hold a UK license are obligated to maintain the capital of at least €730 000. The sum could be much higher in reality for brokers with more clients. This amount of money guarantees that the broker has sufficient capital to operate on the markets and offer financial services. It also serves as proof that the broker could protect clients from unforeseen events.
All of these regulations exist to ensure the safety of your funds. Trading with unregulated brokers holds great danger because there is no guarantee that the people that hold your investment will actually be following the law. More often than not, you might not even know who those people actually are. So sticking to regulated companies is the safe way to go.
LCG TRADING SOFTWARE
LCG offers you to choose between two different trading platforms. On one side we have MetaTrader 4 which as LCG has pointed out is "still the gold standard in online trading". This is so because both MetaTrader 4 and the newer version of the software, MetaTrader 5, offer many functions most web platforms simply lack. The access to a huge trading community is priceless – you can subscribe to successful traders` signals for a small fee or use the trading bots other traders have provided. You can also use many analytical tools to test trading strategies and customize your indicators through different add-ons that are available on the MT market. Here is what a typical MT terminal looks like:
LCG has also developed its own trading platform called LCG Trader. It is a more simple web-based platform that lacks some of the functions MT4 provides but still managed to be functional enough. An interesting feature we noticed here, was the guaranteed Stop Loss – the broker charges a specific amount of pips upon opening a position to ensure you won`t get any slippage.
In addition to the more typical trading instruments like Forex, spot metals and commodities, LCG offers some more interesting options that cannot be found everywhere. You can trade in American, German and UK bonds at leverage 1:5 for retail users. As for interest rates, LCG provides Euribor, Short Sterling, Swiss Euroswiss at the same leverage rate. Vanilla options and ETFs are also available.
LCG TRADING CONDITIONS
LCG offers spreads between 1 pip and 1.45 pips for the EURUSD pairing. This is a reasonable spread and it was confirmed by what we saw in their platform.
LCG offers some account types that are worth mentioning. Among them are Islamic accounts which are in principle swap-free and ECN accounts with spreads from 0.0 pips and direct access to the market. Only the most renowned brokers in the industry offer actual ECN accounts where you can see how your own offers affect the market. But if you wish to open an ECN account with LCG, you have to maintain $10 000 in that account at all times. The commission for ECN accounts is $45 per $1,000,000 on LCG Trader and $10 per lot on MT4. Considering that the average spread for the EURUSD pair is, as stated, 1.45 pips on a Standard account and 0.2 on an ECN account, opening an ECN account would be better price-wise – assuming you have the financial possibility of maintaining such an account.
When it comes to leverage, the numbers vary between 1:20 and 1:30 for non-professional users. This is the maximum leverage brokers are allowed to offer in the UK and confirms once again that LCG is a regulated broker. High leverage can be extremely dangerous for beginner traders as it gives the opportunity to trade big. Sound lovely but it is actually a complete gamble that can lead to huge losses of money. That is why if you see a broker offering leverage higher than 1:30 in Europe while also claiming to be licensed, you can be sure that they are most probably scammers and do not hold any sort of license.
Exceptions are made for professional clients who can receive a higher leverage offer. To qualify as a professional client, you should meet some basic requirements – you should have a capital of at least €500 000, to have worked in the financial sector for at least a year, and to have placed at least 10 big trading orders in the last year. Once you meet two of these requirements, you could potentially become a professional client. But as LCG warns on their website, this means giving up a few of the safety nets that apply for retail clients – like the negative balance protection.
LCG requires a daily commission of 0.0027% for each position you have open at 22:00 on that day. Like many other brokers in the industry, LCG charges three times more on Wednesday night – that is because markets are closed on weekends and it has become a practice to get the commission for those two days on Wednesday.
LCG DEPOSIT/WITHDRAWAL METHODS AND FEES
There is no minimum deposit to open an account with LCG, you just need to cover the margin requirements for the type of account you are opening. Those depend on the type of market you wish to trade on. You should know that every deposit made with a credit card will be charged a 2% fee. It is important to consider that fee when depositing larger sums as such a percentage could add additional costs to your transaction. Bank transfers will also cost you money but banks usually have fixed rates. Let`s say that an international transaction that goes through a bank would usually cost you around $40. If you are depositing a larger amount, it could be more price efficient to use a bank transfer as your credit card company will be charging you 2% from the amount you are transferring while the bank transfer fee will remain the same.
You can deposit and withdraw money via credit or debit card as well as through bank transfer and online payment systems like Skrill and Neteller. LCG does not however accept American Express cards.
Finally, the minimum withdrawal amount when using a bank transfer is $50.