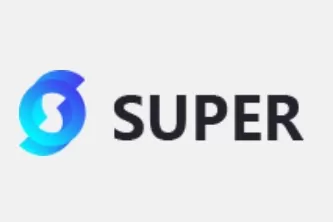 Beware! Super Capital is an offshore broker! Your investment may be at risk.
RECOMMENDED FOREX BROKERS
Don't put all your eggs in one basket. Open trading accounts with at least two brokers.
Rarely have we had to guess so much of the essential information one has to know while before setting up a trading account as in the case with SUPER CAPITAL. Their whole website seems to be made with the heavy use of Google Translate. Their bonus and account system would probably be perfectly clear for anyone who understands Chinese but as this is not the case with us, we had to make some assumptions in order to gather the information needed for this review. Based on the sentence you just read, you would probably guess that this is a Chinese broker. Well, we were just as surprised as you to learn that they claim to be regulated in the US where Chinese is not exactly the official language. We cannot be sure where that "broker" is situated though as this was the only contact info they had provided.
So you probably don`t need anyone to tell you that you should not invest any money with this broker but we definitely will say that. And if you are still considering depositing any money with SUPER CAPITAL you should read the following review to find out exactly why this is a very bad idea.
SUPER CAPITAL REGULATION AND SAFETY OF FUNDS
It is unbelievable for us that this company has the audacity to claim they are regulated by the US financial watchdog – the NFA. The NFA does have SUPER CAPITAL in their registers – and they state that they perform zero regulatory actions when it comes to this broker.
SUPER CAPITAL is definitely not a broker regulated in the US but we could have told you that. The stern laws and restriction that US brokers have to abide by mean that there is only a handful of them left on the US market. These companies have to maintain the huge amount of $20 million as minimum capital – for comparison, EU and UK brokers only have to prove a minimum capital of €730 000. US brokers also must follow the so called FIFO (first in, first out) rule which also  makes hedging impossible. To put it into simple words, this means that traders cannot simultaneously open multiple position of the same size on the same pair. In case that happens, they have to close their oldest positions. US brokers also have to follow very stern documentation procedures and provide customers with a lot of data to ensure transparency. If they fail to do so, they might have to pay a salty fine. So licensed US brokers are usually pretty trustworthy. Scammers that claim to be such on the other hand are definitely not the best choice.
SUPER CAPITAL TRADING SOFTWARE
SUPER CAPITAL gives access to the established trading platform MetaTrader 5. Don`t be put off by the illegitimacy of this particular broker and definitely check out the many regulated broker offering MT5. This software is the most popular in the industry for a reason – it is intuitive and offers many functions like Expert Advisors and possibilities for strategy-testing – either in a demo account or through back-testing. Here is what the  SUPER CAPITAL`s MT5 terminal looked like:
A problem we noticed here is that the spreads were staying at a constant 0.0 pips. This is pretty amazing considering the industry standard is 1.5 pips. But it is not that surprising – scammers would often try to make you believe their terms are great so that you would invest more money with them. In reality, this result could easily be fabricated.
SUPER CAPITAL TRADING CONDITIONS
We had some trouble understanding what account types SUPER CAPITAL have to offer.
We believe this is the information we need and we could guess it includes minimum deposits, expected returns, and bonuses. It seems that the minimum deposit is $1000 – way to much since legitimate brokers would rarely ask for more than $250 for a basic account – but we cannot be sure of that.
As for leverage, there was no mention of that anywhere on the website. Licensed US brokers however are not allowed to offer clients leverage higher than 1:50. Anything more than that is a huge gamble cause although leverage of 1:1000 – something some scam brokers will be sure to tempt you with – can result in you making huge offers and earning a lot of money, it can also lead to a complete crash. For inexperienced traders that also don`t have sufficient capital, it is usually the latter.
The spreads were not stated anywhere either but as we mentioned before, we got a constant 0.0 pips on the platform.
SUPER CAPITAL DEPOSIT/WITHDRAWAL METHODS AND FEES
SUPER CAPITAL seems to offer plenty of deposit and withdrawal methods, most of them not familiar to us. We have the usual Visa/MasterCard and bank transfer (through certain banks) but also some payment methods which we were not able to decipher. Half of these stamps are not even payment methods to begin with.
That is all we were able to find about payment methods or additional fees but we did learn that SUPER CAPITAL offers bonuses – something that US and European brokers alike could not offer you because it is currently banned. How big those bonuses are and under what conditions we would get access to them, we could not find out. We suppose that information was, again, hidden somewhere in the Chinese scripts.
HOW DOES THE SCAM WORK?
It does not take a genius to design such a scam but they are surprisingly effective.
What usually happens is that you see an ad for a broker while scrolling on the Internet and get tempted by the opportunity to make some quick and easy money. The scammers` websites will show you pictures from the luxurious lifestyle you want to be leading and drown you in satisfied clients` testimonials. In reality, none of the promises you get would turn out to be true.
Once you have provided scammers with your contact details, the game is afoot. You will start getting calls and emails asking you to make a deposit. Soon enough you will have an account open, usually under incredibly good conditions, and you will probably be making money too. That is what the scammers want you to believe anyway – so you would invest even more money.
The problems start when you start trying to make a withdrawal. There will usually be some sort of complication preventing you from doing so like more and more additional fees and more and more waiting periods. The moment you start figuring out that something is not as it should be, the scammers will stop returning your calls and will disappear into the blue.
WHAT TO DO IF SCAMMED?
The most important thing now is to remain rational and not trust any "recovery agents" promising to retrieve your money for a small fee. This is just another type of scam, sometimes performed by the same people that ran off with your money in the first place.
What you should do is contact your bank or card provider and ask for assistance. If you were using a credit or debit card, you can file for chargeback within 540 days. Sometimes, if you have verified your account with the scammers by sending them a picture of your face and ID, they will use that to prove that you were indeed their client and invested voluntarily. In such cases, retrieving your money would be pretty impossible.
Make sure to change any passwords you gave the scammers access to. Contact authorities and share your story with your friends and acquaintances. Post about it on the Internet. The more people know about this type of scam, the harder it will be for scammers to lure in unsuspecting victims.