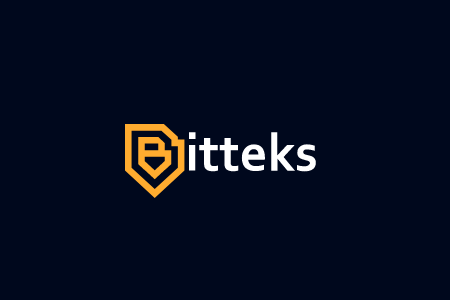 Beware! Bitteks is an offshore broker! Your investment may be at risk.
RECOMMENDED FOREX BROKERS
Don't put all your eggs in one basket. Open trading accounts with at least two brokers.
Just after a quick glance, we could establish that Bitteks is not a legitimate broker. Apparently, they did not want to waste a lot of money on a nice-looking website so what we found on theirs was badly formated text in various fonts and sizes that could make your head spin. We also found little to no essential information. The mandatory ridiculous clauses in the Terms and Conditions show that these scammers just count on peoples' reluctance to read such important documents. Well, we did and what we found was both entertaining and terrifying. Entertaining because we could not believe how insolent these scammers are. Terrifying because there are probably people that will take the bate and invest with them. Don't be one of those people, you will deeply regret it.
Bitteks REGULATION AND SAFETY OF FUNDS
Don't try looking for any sort of address and company information on Bitteks' website – there is none. The only contact info we found was an email and two telephone numbers – one in Australia and one in the UK. But upon reading the Terms and Conditions, we found out what governing law Bitteks abides by – the one of St. Vincent and the Grenadines.
Considering that the Financial Services Authority of St. Vincent and the Grenadines has stated multiple times that they do not regulate forex brokers specifically, we do not know what kind of rules and procedures these scammers might be following. But Bitteks is lying about being registered on that location since the register of the FSA did not contain the company's name.
So the scammers could not even obtain registration in a country where the financial authority is less than strict let alone a license from one of the respected financial watchdogs like the FCA (the UK) or CySEC (Cyprus).
This information should be enough for you to decide to ignore Bitteks and opt for a licensed broker instead. Brokers regulated by the FCA or CySEC have to follow strict rules and risk getting a salty fine or straight up losing their license if they don't do so. Such brokers have to keep client deposits in segregated accounts. This means the broker has very limited access to this money and cannot reinvest it elsewhere without your knowledge. Negative balance protection is also guaranteed – you can never lose more money than the sum in your account. So be smart and only do business with licensed brokers.
Bitteks TRADING SOFTWARE
The rudimentary web platform we got access to upon registering an account with Bitteks looks exactly like dozens of other such platforms – cheap, lacking in functionality and nowhere near the standards of established platforms like MetaTrader 4 and MetaTrader 5.
Basically, the only thing available on Bitteks' platform was indicators – not even an economic calendar is at the client's disposal. On the other hand, you can easily open an account with a legitimate broker using either MT4 or MT5. These platforms have built a good reputation because of the many features they offer – from Expert Advisors to a huge market where you can purchase various trading apps.
Bitteks TRADING CONDITIONS
You can open an account with Bitteks for $250. The pricing is pretty standard as this is also what regulated brokers will ask of you – even though it is definitely an upper limit with brokers opening accounts for anywhere between $5 and $100 these days.
We did not get any information on the leverage Bitteks offers – data that is definitely not redundant when trying to choose a broker. The UK and the EU allow leverage of 1:30 for forex majors – this is done with your safety in mind. Anything more is a huge gamble and can lead to bigger profits and huge losses alike.
As for spreads, we were once again not impressed. The spread the platform manifested was around 8 pips – not exactly great when the average is around 1.5 pips.
Bitteks DEPOSIT/WITHDRAWAL METHODS AND FEES
Supposedly, you can deposit or withdraw funds through credit/debit card, bank transfer and different E-wallets. It was a bit hard to establish how much truth there is to that as we could not deposit through the platform itself – for that you have to specifically call the broker. This is not common as usually you should be able to make a transfer pretty effortlessly and without such direct contact.
Some of the withdrawal fees this broker has are pretty outrageous. They state that every withdrawal is subject to a 1% fee which could be anywhere between $30 and $300. That is, simply put, too much money. And this is not some sort of bank or credit card provider fee – it is a fee imposed by the broker themselves.
Additionally, you would have to pay a dormant account fee – $99 after just 30 days. Legitimate brokers also have such fees but not after such short periods of time and not this big.
The offer of a few types of bonuses further proves that this is not a regulated broker – since bonuses are banned everywhere some sort of respected financial regulator is operating. But you probably won't be able to access the bonus anyway – to do so, you would have to reach a turnover of 50 000 times the bonus which is completely outrageous. On what occasions bonuses are issued, Bitteks did not specify.
When it comes to chargebacks, you would be glad to learn that if you agreed to Bitteks' Terms and Conditions, you could not be filing for one.

We found a similar clause stating that all deposits are non-refundable – so we would strongly advise against investing anything with Bitteks.
HOW DOES THE SCAM WORK?
It does not take a genius to design such a scam but they are surprisingly effective.
What usually happens is that you see an ad for a broker while scrolling on the Internet and get tempted by the opportunity to make some quick and easy money. The scammers` websites will show you pictures from the luxurious lifestyle you want to be leading and drown you in satisfied clients` testimonials. In reality, none of the promises you get would turn out to be true.
Once you have provided scammers with your contact details, the game is afoot. You will start getting calls and emails asking you to make a deposit. Soon enough you will have an account open, usually under incredibly good conditions, and you will probably be making money too. That is what the scammers want you to believe anyway – so you would invest even more money.
The problems start when you start trying to make a withdrawal. There will usually be some sort of complication preventing you from doing so like more and more additional fees and more and more waiting periods. The moment you start figuring out that something is not as it should be, the scammers will stop returning your calls and will disappear into the blue.
WHAT TO DO IF SCAMMED?
The most important thing now is to remain rational and not trust any "recovery agents" promising to retrieve your money for a small fee. This is just another type of scam, sometimes performed by the same people that ran off with your money in the first place.
What you should do is contact your bank or card provider and ask for assistance. If you were using a credit or debit card, you can file for chargeback within 540 days. Sometimes, if you have verified your account with the scammers by sending them a picture of your face and ID, they will use that to prove that you were indeed their client and invested voluntarily. In such cases, retrieving your money would be pretty impossible.
Make sure to change any passwords you gave the scammers access to. Contact authorities and share your story with your friends and acquaintances. Post about it on the Internet. The more people know about this type of scams, the harder it will be for scammers to lure in unsuspecting victims.