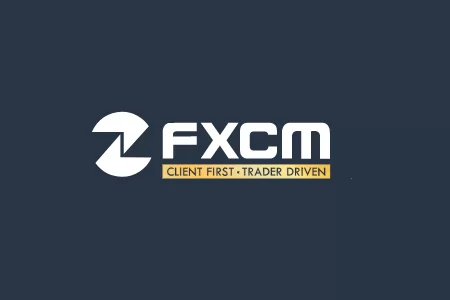 Recommended broker
FXCM UK is the subdivision of the larger FXCM Group that is based and is operating from the UK. Since its genesis in 1999, FXCM Group has been one of the most respected and renowned brokers in the industry. They have a few branches handling clients from different areas -FXCM Australia Pty. Limited, FXCM Canada, FXCM EU LTD, FXCM South Africa (PTY) Ltd – all of them licensed by a local financial regulator. You are not going to find any anonymity or lack of essential information here –
FXCM UK is more than happy to tell you the names of their managers and show you their faces. You can easily find detailed information about the broker, its owners and liquidity providers if you just open the website. Without further ado, we are going to explain why doing business with any of the subdivisions of FXCM Group (and FXCM UK in particular) would be a very good idea.
FXCM UK REGULATION AND SAFETY OF FUNDS
FXCM UK is regulated by the UK financial authority, the FCA.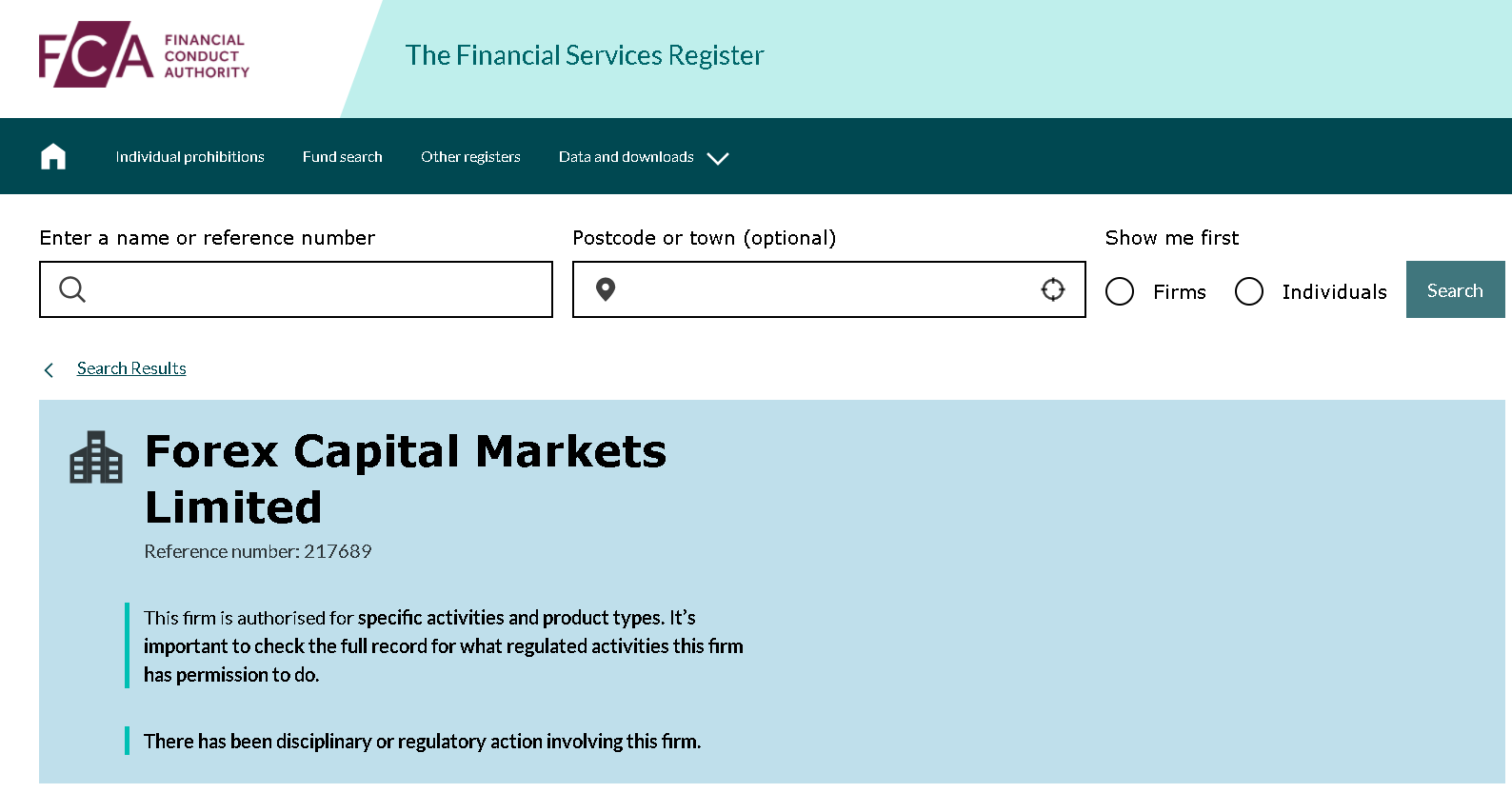 As we mentioned, everything with this broker is transparent and you do not necessarily have to trust their website – all the information is easy to check. FXCM UK, as part of the FXCM Group, is currently owned by Jefferies Financial Group Inc. (previously known as Leucadia National Corporation) based in the US. Jefferies Financial Group Inc. is a company that deals with sales, investment banking and asset management on top of trading and is also one of FXCM Group's liquidity providers. FXCM UK is more than happy to give you all their statistics on the website – we got to learn all about their slippage rates, execution speed and spreads. Unlike with scammers, these are not just empty numbers – all the yearly and quarterly reports of the company are just a click away. You will not have any trouble establishing that they have actually won all the prices they claim to have won.
FXCM UK offers services to UK clients only. And as an FCA licensed broker, FXCM UK has to abide by all the laws the UK imposes on trading. You can easily learn what some of those are on the website even if you are generally not familiar with such regulations. FCA-regulated brokers should keep client deposits in segregated accounts held by a third party. The broker does not have the right to reinvest the deposit elsewhere or use it in any way. Another perk of working with a licensed broker is that all of them participate in compensation schemes which means in case a UK broker goes bankrupt, their clients could get compensation of up to £85,000. So opening an account with someone regulated is a good idea in general and especially if the broker has such a long history and good reputation as FXCM UK does.
But be warned – there are some scam companies with a similar name circulating out there. All of them are trying to take advantage of FXCM's good reputation but it is fairly easy to establish if you are dealing with such a company. All the branches of FXCM Group have provided detailed license information on their respective websites – so check in the register of the local regulatory body if the license number, address and website of FXCM are the same as the broker you are planning on doing business with.
FXCM UK TRADING SOFTWARE
FXCM UK offers access to a few different platforms depending on your preferences. If you are a loyal MetaTrader customer, you can easily get a download link for MetaTrader 4. As you probably know, MT4 is one of the most popular platforms in the industry for multiple reasons – it has some truly great features and gives access to a ton of useful trading tools like pre-programmed Expert Advisors or the ability to develop your own trading bots. That is the key difference between MT4 and a lot of other platforms out there.  Take a look at the MT4 terminal:
You should definitely give the other FXCM UK platforms a try. We will start with Trading Station, FXCN Group's own trading platform, which is available in a desktop and web version. The platform is very well-designed and fairly easy to use as well as greatly functional. A few pluses are the many charting tools available on Trading Station – you can easily customize the format of the chart and get access to a variety of indicators. You can also use automated trading and trade in accordance with an algorithm – something similar to MT's EAs. VPSs that keep those algorithms running even with your computer turned off are also available.
The other two platforms clients could try are NinjaTrader and ZuluTrade. Both platforms offer an easy-to-use interface and their target groups are a bit different than those MT4 and Trading Station are directed at.
ZuluTrade allows you to copy the strategies and activity of top traders for $30 a month. It is mostly directed at people who do not feel like analyzing the markets or using advanced charting tools but still want to get a functional, good-looking trading platform. Here is what ZuluTrade looks like:
NinjaTrader is another highly customizable trading platform that is mostly used for futures and stock trading. As with the other platforms we described, automated trading as well as the possibilities to use state-of-the-art charting package, are available. If you feel like putting in the time, you can also analyze the markets with different types of graphs and lists you can build your own.
FXCM UK TRADING CONDITIONS
FXCM UK does not offer different account types, strictly speaking. However, spread betting accounts are available to UK citizens exclusively. A big plus with spread betting is that profits are completely tax-free. Simply put, spread betting means that you speculate if the price of a currency pair will go up or down. You don't, however, own the asset you are betting on, you just guess what the markets will do. So if you would usually buy or sell a certain amount of an asset, with spread betting you decide to put a certain amount of money on  how many points up or down the price will go. A point can mean different things depending on the market you are trading on – a point can be a pound, a penny or anything in between. So, for example, if you decide to put a pound on every point up  the price will go and the price goes up 10 points, you would earn £10. If the price goes down, you would lose £3.
Spread betting is, of course, not the only option if you open an account with FXCM UK. You can also trade on the usual markets – Forex, Commodities, Shares, Indices and Crypto. Another option is trading in CFDs. The minimum deposit is the same – £50.
As for leverage, this varies across different markets but FXCM UK follows UK regulations here – 1:30 for forex majors, 1:20 for forex minors, gold and indices, 1:10 for commodities other than gold and 1:2 for cryptocurrencies.
The spreads were around 1.1 pips. Considering there is no commission, these spreads are more than good when compared to the industry average of 1.5 pips.
FXCM UK DEPOSIT/WITHDRAW METHODS AND FEES
You can use a variety of deposit and withdrawal methods – credit/debit card, bank transfer, Skrill, Neteller, Klarna as well as Rapid Transfer.
Keep in mind that bank transfers can take 3 to 5 business days to process and you will get charged by your bank for the transfer accordingly. Credit and debit card transactions are instant but again – you might have to pay a certain percentage of the transaction to your card provider. These fees are not related to the broker and you should check in with your bank or card provider to learn more.
BOTTOM LINE
If you are a UK citizen currently looking for a reliable broker with a low minimum deposit and a lot of different platforms to offer, FXCM UK could be a great choice. The company is as legit as they come and is constantly working on new, better ideas to put into action. You will be able to tailor your trading experience depending on your previous knowledge, what you want to trade and the amount of time you are willing to put in. Head to their website if you want to learn more.