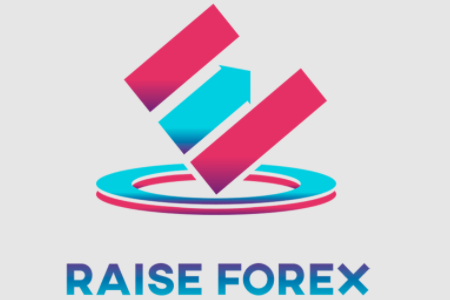 Beware! Raiseforex is an offshore broker! Your investment may be at risk.
RECOMMENDED FOREX BROKERS
Don't put all your eggs in one basket. Open trading accounts with at least two brokers.
Unregulated brokers are definitely a lazy bunch, considering how many of them rehash and reuse the templates. Raiseforex is just an example of this, and we are more than sure that it is not legit. The following review gives further insight into the doings and operations of Raiseforex. Go through it in order to see why Raiseforex is a risk to all!
We quickly realized that opening an account was something that we would never do. The reason for this was that the broker requires all users to quote a verification code received only via a phone text. Therefore, all those that provide their phone number can access a user area, and those reluctant to give one will not be registering. Only illicit brokers use this tactic. One should not provide her phone number forcefully.
Without a registration, we have to take all of the trading and payment details from the website. We can say with confidence that the website might not provide too accurate details.
Without further ado, here is what the website reveals. The available tradeable financial assets are forex currency pairs, cryptocurrencies, commodities, and indices. The leverage cap is 1:30 for retail users and  1:400 for Pro ones, while the average EUR/USD spread is between 0.2 pips and 0.8 pips. This is for the classic account, which is also burdened by an $8 commission per 100k traded, meaning that the spread increases by 0.8 pips, making the actual EUR/USD spread for the Standard account type to be up to 1.6 pips.
The website of the broker is available in English, French, and Spanish.
RAISEFOREX REGULATION AND SAFETY OF FUNDS
The broker asserts that it is headquartered in Saint Vincent and the Grenadines, a most common claim, issued by around two-thirds of all unlicensed brokers. Saint Vincent and the Grenadines, is, of course, not a nation that regulates the industry as officials have proclaimed multiple times that the country does not have an FX license issuer. Raiseforex might very well be located in the Caribbean nation, but it definitely is not licensed there!
We had a worrying discovery that there were no legal documents anywhere to be accessed. Without legal provisions there is no guarantee that the broker will ever keep its promises, not to mention that there is no safety net onto which the user can fall if things go south. And they will here, not mostly because of the lacking legal docs.
The broker is unregulated and a risk to all! All deposits are risky!
Any UK, EU, US, or Aussie-regulated broker is your best hope of getting back on the trail and avoiding scams. Investing, and even dealing with unregulated brokers is both a waste of time and money! Licensed brokers tend to the need of their users, and provide a safe and fair trading environment, accommodated with all the necessary tools to bring clients a superb trading experience. Not to mention that the FCA and CySEC, offer reimbursement schemes that see users getting covered for any losses should their broker fall into insolvency.  The FCA guarantees up to £85 000, while CySEC guarantees up to €20 000 per person.
RAISEFOREX TRADING SOFTWARE
Even without opening an account, we are able to confirm that the broker offers the MT4, as there was a downloadable link on the website. Yet, without opening an account there was no way to actually access the MT4.
The presence of the MT4 is by far the best thing about the broker, but it is not nearly enough to change our minds about it. Without a license, Raiseforex still remains a risk to all!
RAISEFOREX DEPOSIT/WITHDRAW METHODS AND FEES
There is no user area to take payment information from, and thus we have only the website to work with on this one. As a side note, the website of any unregulated broker is not worthy of anyone's trust.
And so, according to the website the minimum deposit is $100, whilst the payment methods are popular e-wallets, credit cards, debit cards, and bank transfers. We further learn that there are no withdrawal fees, and all withdrawal requests are processed within a day.
Again, none of the details can be proved to represent the truth, Keep this in mind.
Overall, Raiseforex is not worth your money or/and time. The broker is unregulated, and most probably a scam. Do not invest here.
HOW DOES THE SCAM WORK
The scam works very easily. Users are lured by online ads that promise unrealistic, and therefore unattainable things. Then they are redirected to the investment schemer website, and from then on the manipulation begins.
First, users will be asked to provide contact details so that the broker can directly contact them and ask them for payment. But this is not done directly; there are scripts upon scripts with psychological tricks and tactics that lead to users being charmed into investing.
These tricks range from all the imaginable to the impressive. What the main goal is to keep the user invested in the scam, and deposit at least once!
After a while, each user will feel the pressure and will want to withdraw. This is where the last line of defence of the fraudulent broker will deploy, cutting the user from his or her funds by means of shutting down the account, stalling clients, or simply shutting the website. The scammer will do everything not to let you withdraw!
WHAT TO DO IF SCAMMED
File for a chargeback with your credit or debit card provider. It's the surest way to get your money back, although it is not set in stone. MasterCard and VISA have a chargeback period of 540 days.
Bank transfers are harder to trace and are most like lost for good. Although, certain banks might have a special plan-of-action ready for scammed users, so be sure to check with your local bank for more info. It is also a good idea to change your bank account password and user name.
Crypto investments are lost for good. The only way to get them back is if the broker itself reimburses the money back.
Do not trust recovery agents that promise to return your lost money without ever giving any technical details. These are separate fraudsters that will ask a commission for the "service" and will alter disappear without a trace!