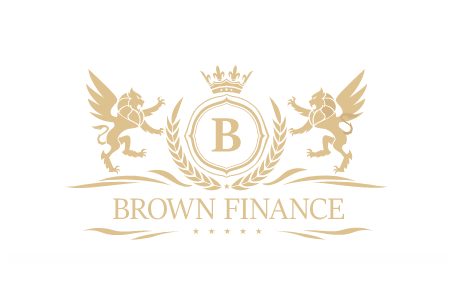 Beware! BrownFinance is an offshore broker! Your investment may be at risk.
RECOMMENDED FOREX BROKERS
Don't put all your eggs in one basket. Open trading accounts with at least two brokers.
BrownFinance surprised us initially – their website is surprisingly functional and informative which is exactly the opposite of what most scam brokers would offer you these days. First impressions can be deceiving though – how legit could a broker actually be if they don't provide you with any Terms and Conditions, lie about their spreads and leverage and put up an image of trustworthiness and transparency when in reality, they are completely anonymous and unregulated? Read our review to find out why you should avoid BrownFinance like the plague.
BrownFinance REGULATION AND SAFETY OF FUNDS
BrownFinance is supposed to be some sort of renowned international broker. They have provided a UK address, as well as phone numbers in the UK, the Netherlands, Belgium, Australia and New Zealand. To be authorized to offer financial services in the UK, a broker has to be licensed by the FCA – a regulator famous for its strictness. But when we checked the FCA register where all UK-licensed brokers are to be found, we came upon something interesting. It turned out BrownFinance Ltd is a clone company of Browns Finance Ltd – a broker previously licensed by the FCA.
The addresses and phone numbers of the two companies do not match. It is pretty clear that BrownFinance themselves are completely anonymous and unlicensed. This should be enough for you to decide to redirect yourself to the services of a regulated UK broker instead.
Trading with someone licensed is the best choice you can do. UK brokers have to follow stern rules when conducting business – if they don't do so, they risk getting a fine or straight up losing their license. Firstly, for a broker to even start operating, they have to prove they hold a minimum capital of at least €730 000. That sum can be even bigger for companies that have a lot of clients and therefore have to ensure that all of these clients are in good hands. The requirement exists so that you (and authorities) could be certain that the broker can navigate the volatile financial markets relatively effortlessly and won't go bankrupt with the first blow of the wind. Additionally, all UK brokers participate in the Financial Services Compensation Scheme (FSCS) – so if a licensed broker does go bankrupt, their clients could claim compensation of up to £85 000. Working with a licensed broker brings a degree of security you simply won't have with scammers.
BrownFinance TRADING SOFTWARE
BrownFinance gives access to what they call a "robust platform" providing you with "advanced charting tools and indicators to perform extensive price analysis as well as manage your trading risks". In reality, the platform was quite simple and did not really have any impressive functions (or advanced charting tools and indicators) worth noting.
Such platforms will look even more primitive once you have tried the best the industry currently has to offer – MetaTrader 4 and MetaTrader 5. These platforms are adored by the community due to the many useful functions they have in store for traders – you can subscribe to other peoples' signals or develop your own trading bots and see how well they work in a demo account or through back-testing. There are enough brokers that offer one of the two (or both) versions of the software so don't hesitate to check them out.
BrownFinance TRADING CONDITIONS
The conditions of BrownFinance pale in comparison to the conditions most legitimate brokers would offer you. The minimum deposit for a starting account is $250 – which is fine but would be more of an industry upper limit. There are enough legitimate brokers that would open an account for as little as $5.
The "competitive" spreads manifested by the platform were around the outrageous 11.6 pips – with the industry average being around 1.5 pips. Well, BrownFinance does state that "There are no hidden fees at brownfinances. brownfinances is mainly compensated for its services through the spreads". They compensated more than decently, we would say.
There were some inconsistencies regarding leverage. The broker claims to offer leverage between 1:20 and 1:400 depending on the account type. In the platform, our default leverage was set to 1:5 – which is actually not a lot – and we could not change that from anywhere. It is quite surprising a scammer would offer such low rates since most such brokers would tempt you exactly with high leverage and the promise of huge profits (completely forgetting to mention that with high leverage, losses can be just as big). Still, BrownFinance does not make an exception since they don't really require you to prove that you are a professional client before granting you the leverage of 1:400 – they just demand a bigger deposit. In the UK, the number is restricted to 1:30 for retail clients. Anyone who wished to trade with bigger leverage should qualify as a professional client first – such people should have worked in the financial sector for at least a year, to have made a certain number of big offers in the past year, or to have a capital of at least $500 000. If you answer two of those three requirements, you might be on your way to becoming a professional client. Otherwise, you should just stick to the safe 1:30.
BrownFinance DEPOSIT/WITHDRAWAL METHODS AND FEES
Supposedly, you can deposit or withdraw funds using a credit/debit card, wire transfer, and different e-wallets. However, the platform would only let us pay with a card which is actually good – such payments are the easiest to reverse.
HOW DOES THE SCAM WORK?
The way such scams work is usually the same.
You are browsing and you see a banner or an ad for the scammer's website promising you enormous profit. So you take a look at the website, think it looks good, and register – after all, who would not want to earn money so easily and quickly. And the scammers promise to make an experienced trader out of you in no time. The moment they acquire your contact info, you will start receiving emails and phone calls asking you to deposit. If you do, you will probably see you are making a lot of money soon – a trick aiming to make you invest more.
Time passes, you have made good money and now you want to withdraw. This is the moment the scammers will start making up wild reasons to delay that withdrawal – usually additional taxes. At some point you will start figuring out something is wrong and at that exact moment, the scammers will stop answering your phone calls.
WHAT TO DO IF SCAMMED?
Remain calm and don't trust any so-called "recovery agents" that say they could retrieve your money if you only paid a small fee. Often enough, these are the same people that scammed you in the first place and even if they are not – that is a whole different type of scam aimed at desperate victims. Your "recovery agent" will disappear as soon as they receive the fee.
What you could do is ask your bank or credit card provider for assistance depending on your deposit method. With credit and debit cards you can file for chargeback within 540 days. Cryptocurrency transactions are non-refundable so don't trust brokers only offering that payment method. Still, be prepared for the worst since such situations are rarely resolved in a happy manner. If you have verified your account, the scammers might use that as a basis for revoking your claim.
Still, make sure to change any passwords or other sensitive information scammers have received. Notify the authorities and spread the word – in your acquaintance circle and online. You can save a lot of people from the awful situation you might have found yourself in.