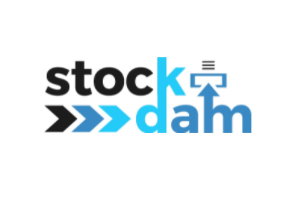 Beware! StockDam is an offshore broker! Your investment may be at risk.
RECOMMENDED FOREX BROKERS
Don't put all your eggs in one basket. Open trading accounts with at least two brokers.
StockDam has the honor of being the broker with the most dysfunctional website we have seen in some time. Not only does it lack any sort of relevant information but half the buttons were not even functional and the promises of both any sort of account was a mere hoax. We were disappointed we could learn next to nothing about this broker – when we are supposed to want to make an investment with them. They claim to be "trusted and regulated" when in reality they are as anonymous as humanly possible. Avoid at all costs.
StockDam REGULATION AND SAFETY OF FUNDS
When we say as anonymous as humanly possible we mean it – there is no address, no phone number, even no email you could reach that broker by. And we could not ask them about it in any sort of direct messaging service. This enough should convince you to keep scrolling and redirect yourself to a legitimate, regulated broker.
If you want to be sure that you won't get shamelessly robbed, conducting business with a company regulated by a respected financial authority is a must. The FCA, ASIC and CySEC-regulated brokers are all good options. We would advise you against working with a broker registered at an offshore location unless the broker in question is an offshore branch of a well-respected European, Australian or American company trying to offer more competitive conditions to clients.
There are countless perks of working with a broker regulated in the UK, the EU,  Australia or the US. EU and UK brokers have to maintain a minimum capital of €730 000 while that sum is much higher in Australia – A$1 million – and reaches the amazing $20 million in the US. If an unexpected event takes place on the markets, licensed brokers would have enough capital to ensure that they won't go bankrupt. Client deposits should always be kept in segregated accounts – which means the broker does not have that much access to those deposits and cannot use them for their own purposes. Additionally, all brokers licensed in Europe have to participate in compensation schemes so if a broker does go bankrupt, their clients would be able to demand a compensation of up to €20 000 in the EU and £85 000 in the UK.
There are more than enough licensed brokers working today – choose who you do business with among them instead.
StockDam TRADING SOFTWARE
The platform StockDam supposedly offers is an advanced web-based platform "like you have never seen before". This alleged platform is supposed to offer "lean layout, pristine technical analysis and everything related to CFD & Options Trading". Well, we could not find out if these promises were true as no platform was available on the website.
Don't deal with such promises of greatness cause you will probably end up disappointed. The two most popular platforms in the industry – MetaTrader 4 and MetaTrader 5 – are more than decent choices. Firstly, brokers using these platforms probably paid more for them and were willing to invest in a better type of software. MT offers far more features than most primitive web platforms that scammers tend to use  – from Expert Advisors and VPSs that keep EAs operating at all times to backtesting strategies and even a built-in economic calendar.
StockDam TRADING CONDITIONS
StockDam is supposed to be both a CFD and a binary options broker but we don't have a lot to say about their trading conditions – no minimum deposit amounts, leverage rates, spreads or returns were announced on the website.
Don't bother yourself with a scammer when you could open an account with a licensed broker for a minimum amount of money – usually anywhere between $1 and $250. The usual spreads with legitimate brokers are not at all bad – 1.5 pips is the standard number for the industry although spreads can be much tighter depending on the broker. Be advised that legitimate brokers in Europe cannot exceed the leverage rate of 1:30. The number is higher in the US – 1:50. This restriction exists to protect traders from the dangers high leverage could bring forth – even though your capacity to make offers grows immensely with high leverage, so does the possibility of losing whatever money you have invested.
We should add that binary options as a whole have been banned in all of Europe and Australia because of their high level of risk. Currently, they are only legal in the US but must be traded on a regulated U.S. exchange. There are only three exchanges offering binary options and we can assure you StockDam is definitely not among those authorized to offer such services. So an offer of trading binary options is a big red flag.
StockDam DEPOSIT/WITHDRAWAL METHODS AND FEES
StockDam did not bother to tell us how we could deposit or withdraw money with them. But that is probably for the best since investing with such a broker is a bad idea anyway.
HOW DOES THE SCAM WORK?
The way such scams work is usually the same.
You are browsing and you see a banner or an ad for the scammer's website promising you enormous profit. So you take a look at the website, think it looks good, and register – after all, who would not want to earn money so easily and quickly. And the scammers promise to make an experienced trader out of you in no time. The moment they acquire your contact info, you will start receiving emails and phone calls asking you to deposit. If you do, you will probably see you are making a lot of money soon – a trick aiming to make you invest more.
Time passes, you have made good money and now you want to withdraw. This is the moment the scammers will start making up wild reasons to delay that withdrawal – usually additional taxes. At some point you will start figuring out something is wrong and at that exact moment, the scammers will stop answering your phone calls.
WHAT TO DO IF SCAMMED?
Remain calm and don't trust any so-called "recovery agents" that say they could retrieve your money if you only paid a small fee. Often enough, these are the same people that scammed you in the first place and even if they are not – that is a whole different type of scam aimed at desperate victims. Your "recovery agent" will disappear as soon as they receive the fee.
What you could do is ask your bank or credit card provider for assistance depending on your deposit method. With credit and debit cards you can file for chargeback within 540 days. Cryptocurrency transactions are non-refundable so don't trust brokers only offering that payment method. Still, be prepared for the worst since such situations are rarely resolved in a happy manner. If you have verified your account, the scammers might use that as a basis for revoking your claim.
Still, make sure to change any passwords or other sensitive information scammers have received. Notify the authorities and spread the word – in your acquaintance circle and online. You can save a lot of people from the awful situation you might have found yourself in.