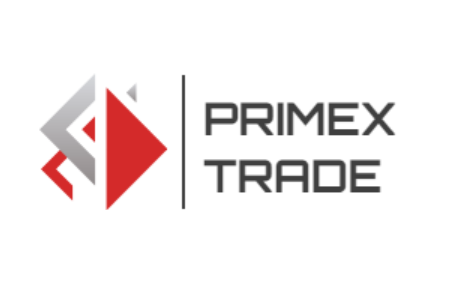 Beware! Primextrade is an offshore broker! Your investment may be at risk.
RECOMMENDED FOREX BROKERS
Don't put all your eggs in one basket. Open trading accounts with at least two brokers.
Primextrade did not manage to impress us in any way because they look exactly like many other scammers we have reviewed in the past. The websites of all of these brokers are practically undistinguishable from one another and all share the same problems – lack of regulations and transparency, and absence of an actual trading platform. The only service such companies can offer is blatant thievery. The case is not much different with Primextrade – read the review below to find out why you should avoid this broker at all costs.
Primextrade REGULATION AND SAFETY OF FUNDS
Primextrade did not have a lot to say about its location and contact details.
Based on a paragraph on their homepage, we would guess that they are trying to pass as a US-based broker.
However, none of the authorities mentioned is responsible for regulating forex trading in the US. FINRA and SIPC are both self-regulatory non-governmental organizations that cannot grant licenses, and neither can the stock exchanges the broker has mentioned. To be regulated in the US, a broker would have to receive a license by both the NFA and CFTC – probably the most merciless authorities in the world. There are not a lot of brokers currently based in the US – just compare the US minimum capital requirement of $20 million to the A$1 million in Australia and the €730 000 in Europe and Australia and you will understand why that is. Of course, this is not the only law US brokers have to abide by – hedging is not allowed and there some rather strict documentation procedures in place which obligate brokers to regularly release certain data to clients. Additionally, foreign brokers are banned from accepting US clients which makes it impossible for a broker not regulated by the NFA and CFTC to offer financial services to US residents. Unsurprisingly, Primextrade did not show up in the NFA register.
Choose to do business with a licensed broker – UK, EU and Aussie companies are all sound choices.
Primextrade TRADING SOFTWARE
Primextrade did not have anything impressive in store for us when it comes to the trading software offered – we are not even sure that their "platform" can be called trading software. We got a TradingView chart and a buy and sell button, sure, but that is very far from the functionality of actual platforms like MetaTrader 4 and MetaTrader 5.
Such a thing can barely be used for any sort of trading.
We would strongly advise you to try the already mentioned MT4 and MT5 – these platforms have far more to offer than two buttons and a market tracking chart. You can not only access advanced charting and analysis tools and indicators, but also rely on the software's Expert Advisors that track the markets and trade in accordance with an algorithm, VPSs that you could purchase to keep your trading bots operating even when your computer is off, and can set signals for prices going above or below a certain level.
Primextrade TRADING CONDITIONS
Primextrade was less than clear about its trading conditions and only provided us with something resembling Terms and Condition but missed to include a lot of the information we would want to have at hand when investing our money somewhere.
For instance, Primextrade did not specify what the minimum deposit they ask for is. Since most legitimate brokers would open an account for anywhere between $1 and $250 which makes it more affordable than ever to become a trader, we would not advise you to waste time and money on questionable enterprises like Primextrade.
Without an actual trading platform, there can be no talk of spreads and leverage but the broker did still mention what leverage they would supposedly be able to provide you with – 1:500. Every seasoned trader knows that because of the risks high leverage can pose – namely, losing a lot of money very fast – many jurisdictions around the world have imposed leverage restrictions. Retail clients in the US can only trade with leverage of up to 1:50, those in the UK and EU can get up to 1:30, and the numbers get even lower when you look at Japan – 1:25, and Turkey – 1:10. And these are the leverage rates available for trading forex majors – the least volatile asset. Even in Europe, numbers can be as low as 1:10 for commodities, and 1:2 for cryptocurrencies.
Primextrade DEPOSIT/WITHDRAWAL METHODS AND FEES
We saw the logos of a few popular payment method providers on the broker's website – Visa, MasterCard, Skrill, Neteller, PayPal, Bitcoin. However, when we logged in to Primextrade's client area we were only given the possibility of depositing with Bitcoin or via bank transfer. As it turned out, bank transfers were not possible and we were forced to choose an alternative payment method – meaning we were forced to deposit to the broker's Bitcoin wallet. Even though there is nothing wrong with Bitcoin and other cryptocurrencies themselves, scammers adore them for the lack of opportunities to reverse a crypto transaction. This would make it impossible for you to ask for chargeback later on when you figure out you are being scammed.
The broker also mentioned having multiple fees but did not specify their size or on what occasion those fees are charged.

HOW DOES THE SCAM WORK?
The weird thing is that such scams are never very imaginative but they seem to trick a lot of people – you see an ad on the Internet for a broker's website and decide to check their website out. Then you start thinking to yourself "Man, that actually sounds great, I should maybe register an account to find out what they have to offer."
Once the scammers have received your contact details, they won't leave you alone before you deposit – and with time, they will start asking for bigger and bigger sums. You will probably see that you have turned unbelievable profit in no time so you will keep transferring money – just know that it is fairly easy for platforms to be manipulated. At some point of course, you would want to withdraw and this is where it gets complicated. All sorts of clauses in the Terms and Conditions and additional fees will show up – the scammers will try to delay your withdrawal and milk you as much as possible. By the time you figure out something is wrong, your "broker" will be long gone – with your money.
WHAT TO DO IF SCAMMED?
Be prepared that happy endings are not very likely and the chances of you seeing your money again are not big. That is why prevention is key – you should always read Terms and Conditions carefully and make sure that your broker is legitimate by checking if they are actually licensed.
If you got scammed, there are still things you could do. Notify the authorities in your country and share your story with as many people as possible – this way, they would know to avoid such types of scams. Change all passwords that you gave the scammers access to. If you have deposited with a credit or debit card, ask your card provider for assistance – you could get a chargeback within 540 days with both Visa and MasterCard. Bank transfers are a bit harder to reverse but that is still not impossible.
Finally, don't trust anyone trying to pass as a recovery agent and offering to retrieve your money for a small fee – this is just another type of scam, usually conducted by the same people that robbed you in the first place.