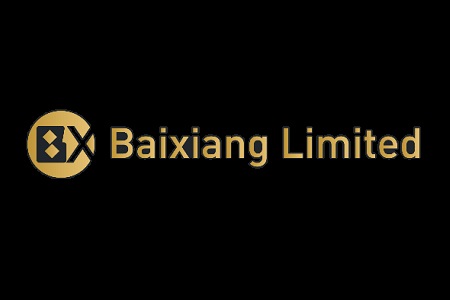 Beware! Baixiang Limited is an offshore broker! Your investment may be at risk.
RECOMMENDED FOREX BROKERS
Don't put all your eggs in one basket. Open trading accounts with at least two brokers.
Baixiang Limited's website claims that it is a forex and CFD broker based in one of the leading global financial centres. However, these claims do not stand up to scrutiny. Baixiang Limited is not actually a licensed and regulated broker, but a low quality imitation of one.
Baixiang Limited seems to be a typical scam, although it does not appear to be active at the time of writing this review. The website lacks basic functionality, primarily the ability to register an account. In the news section, the latest posts are from August 2021.This suggests that Baixiang Limited may have already been abandoned, as is often the case with fraudulent schemes. But since the website is still accessible, the scammers may still intend to exploit it. You should therefore be warned that it is in your best interests to stay away from Baixiang Limited.
BAIXIANG LIMITED REGULATION AND SAFETY OF FUNDS
Baixiang Limited's claims to be an established broker seem dubious on the first glance given the low quality of the website. Baixiang Limited is clearly targeting a mainly Asian audience – the website is available in Chinese by default and the English version is a poor translation. There are also no Terms and Conditions, Privacy Policy or any other legal documentation on the website as required by a licensed broker.
The contact address listed on the website is in Hong Kong:
To operate there, a broker must be licensed by the Hong Kong Securities and Futures Commission (SFC). But there is no company with this name on the register of this regulator:
On the Baixiang Limited website we see multiple references to a legal entity called ATG World. An internet search shows that there is such a financial services company, ATG World Group, focused on Asia and based in the Seychelles.
Many elements of the Baixiang Limited website are copied directly from the ATG World website, but there does not appear to be any actual relation between the two. Baixiang Limited is not listed among the brands used by this offshore broker:
It seems that Baixiang Limited is illegally trying to present itself as a brand of a genuine broker. This is a tactic often used by scammers.
If you have decided to start trading in financial instruments, you should be careful not to fall prey to such scammers. You should only trust licensed brokers, preferably operating in one of the established financial centres with strict regulations like the UK, EU or Australia. There, the activities of brokers are controlled by powerful regulatory bodies such as the UK's Financial Conduct Authority (FCA), Cyprus Securities and Exchange Commission (CySEC) or Australian Securities and Exchanges Commission (ASIC). Clients of these brokers receive protections such as negative balance protection and segregation of the client's funds from the broker's funds.
In the EU and the UK, brokers must also participate in guarantee schemes that cover a certain amount of the trader's investment if the broker becomes insolvent. These guarantees amount to up to 20 000 EUR in the EU and 85 000 GBP in the UK. However, the likelihood of such a bankruptcy is low because regulators also have significant net capital requirements that companies must maintain – EUR 730 000 in UK and Cyprus and AUD 1000 000 in Australia.
BAIXIANG LIMITED TRADING SOFTWARE
Baixiang Limited claims to offer one of the world's most popular trading platforms, MetaTrader 5 (MT5). However, this is one of the elements copied directly from the ATG World website. The links to download the software do not work. The new account registration form was also not available.
But even if this website had some type of trading software, it still wouldn't justify trusting your money to an unlicensed broker. It is advisable to use the services of one of the many legitimate brokers that offer MT5 or the still very popular MT4. These platforms have established themselves as leaders because they offer a wide range of features, including a wide variety of options for customization, multiple account usage, designing and implementing custom scripts for automated trading and backtesting trade strategies.
BAIXIANG LIMITED  TRADING CONDITIONS
Baixiang Limited's website only mentions two types of accounts – demo and live. Legitimate brokers usually offer different types of trading accounts tailored to the needs of traders with different experience and capital. Genuine brokers also usually offer favorable terms for novice traders, such as micro accounts with a low minimum deposit.
There is no information anywhere on what the minimum deposit accepted by Baixiang Limited is. There is also no information about basic trading parameters such as leverage.
There is a spreads table attached on the website for some major currency pairs. These spreads are divided into two – "ATG" and "Direct Access". For the benchmark currency pair EUR/USD, a "lowest" spread of 2 pips and an "average spread" of 13 pips are listed. These are extremely unfavorable levels – you will rarely see a spread above 2 pips for this currency pair at a legitimate broker.
Baixiang Limited website does not provide any other information regarding trading conditions, fees, commissions or payment methods for deposit and withdrawal. Legitimate brokers typically offer clients a wide choice of transparent payment methods, including bank transfer, credit/debit cards and established e-wallets such as PerfectMoney, Sofort or  UnionPay.
HOW DOES THE SCAM WORK
Trading in financial instruments is a risky business even for experienced investors using the services of reliable brokers. For newcomers, there is also the risk of being deceived by the many scam websites posing as brokerages. These websites are operated by skilled and cunning scammers who lure you with promises of easy profits. Usually these scammers promise to take care of all the bits and pieces of investment for you, but many even use real trading platforms to fool you that your money is really being invested. After investing an initial low amount, they will convince you that you are already making incredible profits and urge you to invest more.
But your money is not invested and you will never see the promised returns. When you ask to withdraw even a portion of your money, you will be surprised by impossible to meet minimum trading volume requirements and hidden fees that amount to tens of percentages of your funds. Scammers hide behind fake names and offshore companies that are uncontrolled and unregulated, so it will be impossible to hold them accountable.
WHAT TO DO WHEN SCAMMED
If you find yourself in a similar situation, you can request a chargeback. However, this option is only possible if you have used a credit or debit card for the transactions. Visa and MasterCard allow this to be done within 540 days. But if you have provided the scammers with proof of identity, such as an ID or proof of address, these claims can be disputed. Bank wire transfer or cryptocurrency transactions are non-refundable.
In any case, you should inform the relevant authorities in your country about the activities of the scammers and warn other potential victims online. You should not trust offers to return your money for an upfront fee. This is also a known scam and all testimonials from satisfied customers are fake.