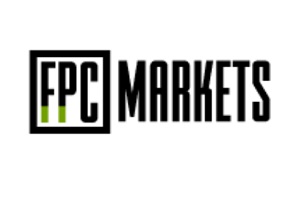 Beware! FPCMarkets is an offshore broker! Your investment may be at risk.
RECOMMENDED FOREX BROKERS
Don't put all your eggs in one basket. Open trading accounts with at least two brokers.
FPCMarkets claims to be a broker with over a decade of experience. But it doesn't take much effort to reveal that this isn't a real broker at all. It's just another scam project designed to cash in on the hype surrounding cryptocurrencies.
FPCMARKETS REGULATION AND SAFETY OF FUNDS
One sign by which you can distinguish real brokers from scammers, or at least from low-effort scammers, is whether the index page of the website contains information about the legal entity that manages the broker, where it is based, what licenses it has, and which regulators oversee the activities of the broker.
FPCMarkets definitely falls into the category of low-effort fraud, as no company name is mentioned on the website. There is not even an office address and the only contact information is an email and phone number.
There is a set of legal documentation on the website, but all the files contain only the first two pages of the documents – then you see the following message generated by the used website for free pdf file conversion:
Such an oversight in itself is a big red flag that we are not dealing with a legitimate business. However, after registering an account, we gain access to the full Terms and Conditions and Deposit and Withdrawal Policy.
These documents are again missing a company name, but this is not the only problem. Instead of FPCMarkets, these documents refer to another brand – Oandac. It can be assumed that this was a previous project of the same scammers – in all likelihood the website oandac.io, which is no longer active.
The only reference to regulations in the text of these documents is the mention of "Estonia and the Grenadines laws". Estonia is a member state of the European Union and brokers operating there must meet the strict requirements of the European Securities and Markets Authority (ЕSМА). But nothing can be found in the Estonian Financial Supervision Authority  database for FPCMarkets or Oandac.
However, the FPCMarkets has attracted the attention of another European regulator, Spain's National Securities Market Commission (CNMV). The institution has issued a special warning that this website offers financial services without authorisation:
The " Grenadines" mentioned in the FPCMarkets Terms and Conditions presumably must mean the Saint Vincent and the Grenadines (SVG). This offshore area is notorious for not regulating brokers at all. Because of this lack of oversight, the SVG is often used as a base for shady brokers. But even if unregulated, the companies must be registered with the local Financial Services Authority. However, in the register of this institution we again find nothing about FPCMarkets or Oandac. So clearly this is not an offshore broker but a completely anonymous scam website.
If you have decided to enter the world of financial trading, it is highly advisable to use the services of duly licensed brokers overseen by strong regulators such as the Financial Conduct Authority (FCA) in the UK or some EU regulator like Cyprus Securities and Exchange Commission (CySEC).
As their customer you will enjoy a number of guarantees including negative balance protection and guarantee for your funds if the broker goes bankrupt, which goes up to EUR 20,000 in EU and 85,000 GBP in the UK. Regulations in the UK and EU include some important measures designed to improve investor protection and promote market integrity and transparency, such as transaction reporting. Regulated brokers are also required to segregate their operational funds from the client's money.
FPCMARKETS TRADING SOFTWARE
The FPCMarkets website promises a "remarkable" and "client-oriented" web trading platform. However, after registering an account and logging into the client portal, this platform is nowhere to be found. So at the time of writing this review, FPCMarkets does not have any trading software available.
Legitimate brokers offer clients a wide selection of trading software, including desktop, mobile apps and web-based platforms. The most widely used platforms in the industry are MetaTrader 4 (MT4) and MetaTrader 5 (MT5). These platforms have established themselves as industry standard because they offer a wide range of features, including a variety of options for customization, multiple account usage, designing and implementing custom scripts for automated trading and backtesting trade strategies.
FPCMARKETS TRADING CONDITIONS
The only information about the supposed terms of trading on the FPCMarkets website is the description of five types of accounts called "funding stages". The minimum deposit for the Basic package is 250 USD. In comparison, nowadays many legitimate brokers offer micro accounts with a minimum deposit of less than 100 USD.
Leverage between 1:100 and 1:500 is specified for different account types. This in itself is evidence that the FPCMarkets could not be a licensed broker operating anywhere in the EU. The European Securities and Markets Authority (ESMA) and accordingly all EU regulators limit leverage to 1:30 for major currency pairs, 1:20 for non-major pairs, gold and major indices, 1:10 for other commodities and non-major indices, and 1:2 for cryptocurrencies.
High leverage creates the opportunity for more significant profit, but correspondingly increases the risk of sudden and excessive losses. All leading regulators therefore restrict leverage for retail traders. FPCMarkets also allegedly offers bonuses to new clients, a practice that is prohibited to regulated brokers.
There is no information on the website about other basic trading parameters such as spreads and commissions.
FPCMARKETS DEPOSIT/WITHDRAW METHODS AND FEES
The website claims that payment methods such as credit cards and bank transfer are used. However, the FPCMarkets deposit menu is not active unless the account is verified by providing a copy of ID. Therefore, we were unable to confirm which payment methods FPCMarkets actually uses.
Genuine brokers usually offer clients a wide choice of transparent payment methods, including bank transfer, credit/debit cards and established e-wallets such as PayPal, Skrill and Neteller.
The text of the Terms and Conditions states that "a levy of 10% of the withdrawal amount will be charged to any withdrawal from an account that has not executed more than 200 in turnover".  It is not specified 200 of what, but we can assume that we are talking about 200 lots, i.e. 20 million currency units. Fraudsters often use such confusingly worded and impossible to meet minimum traded volume requirements to block any withdrawal requests.
HOW DOES THE SCAM WORK
Trading in financial instruments is a risky business even for experienced investors using the services of reliable brokers. For newcomers, there is also the risk of being deceived by the many scam websites posing as brokerages. These websites are operated by skilled and cunning scammers who lure you with promises of easy profits. Usually these scammers promise to take care of all the bits and pieces of investment for you, but many even use real trading platforms to fool you that your money is really being invested. After investing an initial low amount, they will convince you that you are already making incredible profits and urge you to invest more.
But your money is not invested and you will never see the promised returns. When you ask to withdraw even a portion of your money, you will be surprised by impossible to meet minimum trading volume requirements and hidden fees that amount to tens of percentages of your funds. Scammers hide behind fake names and offshore companies that are uncontrolled and unregulated, so it will be impossible to hold them accountable.
WHAT TO DO WHEN SCAMMED
If you find yourself in a similar situation, you can request a chargeback. However, this option is only possible if you have used a credit or debit card for the transactions. Visa and MasterCard allow this to be done within 540 days. But if you have provided the scammers with proof of identity, such as an ID or proof of address, these claims can be disputed. Bank wire transfer or cryptocurrency transactions are non-refundable.
In any case, you should inform the relevant authorities in your country about the activities of the scammers and warn other potential victims online. You should not trust offers to return your money for an upfront fee. This is also a known scam and all testimonials from satisfied customers are fake.