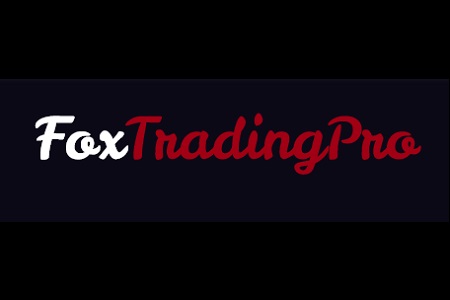 Beware! FoxTradingPro is an offshore broker! Your investment may be at risk.
RECOMMENDED FOREX BROKERS
Don't put all your eggs in one basket. Open trading accounts with at least two brokers.
FoxTradingPro tries to convince people that it is a "globally licensed and regulated" broker, offering "unparalleled trading conditions". But it is easy to see why these claims should not be believed. The low-quality website lacks the basic information and functionality one would expect from a real broker. FoxTradingPro is a typical scam aimed at taking advantage of people who want to invest in the financial markets but lack the necessary experience and knowledge.
FOXTRADINGPRO REGULATION AND SAFETY OF FUNDS
One of the most obvious signs that this is not the website of a legitimate business is that nowhere does it specify the name of the company that runs it. FoxTradingPro has no Terms of Service or any other legal documentation. FoxTradingPro is completely anonymous, which is unacceptable for a broker who wants you to trust him with your money.
The contact menu lists an address in London, United Kingdom:
This is one of the leading global financial centres, and to operate there, a broker must be duly licensed by the Financial Conduct Authority (FCA). The fact that the FoxTradingPro does not provide a company name or registration number is indicative enough that it does not have such a licence. A check of that regulator's register predictably showed that there was no licensed company with a name containing "FoxTradingPro":
However, FoxTradingPro has attracted the attention of another European regulator, the Spanish National Securities Market Commission (CNMV). The institution has published a specific warning that this website is offering financial services without authorisation:
If you want to trade on financial markets without being scammed, you can turn to some of the legitimate brokers that actually operate from established financial hubs like the UK. These brokers have to meet stringent requirements for financial stability and transparency of operations imposed by the Financial Conduct Authority (FCA). They must provide clients with negative balance protection and to participate in a guarantee fund that covers up to GBP 85,000 of a client's investment should the broker go into insolvency. These brokers are also required to keep their clients' money segregated from their own operating funds in separate bank accounts.
FOXTRADINGPRO TRADING SOFTWARE
FoxTradingPro claims to offer one of the most widely used trading platforms, MetaTrader 5 (MT5). However, there are no links on the website to download the promised Windows and Android versions of the software. After registering an account and logging into the client portal, no trading platform can be found either. In the dashboard there are only a few simple charts with current prices, taken for free from the TradingView website.
FoxTradingPro is clearly a low-effort scam, trying to fool people who have no idea what to expect from a trading platform. It is advisable to contact one of the many legitimate brokers that offer MT5 or the still very popular MT4. These platforms have established themselves as leaders because they offer a wide range of features, including a wide variety of options for customization, multiple account usage, designing and implementing custom scripts for automated trading and backtesting trade strategies.
FOXTRADINGPRO TRADING CONDITIONS
Descriptions of six account types can be seen on the FoxTradingPro website. The minimum deposits range from 350 USD to 50,000 USD. In comparison, an increasing number of legitimate brokers allow the creation of starter accounts with a minimum deposit of less than 100 USD.
Spreads between 1.2 and 1.9 pips are specified for different account types. These levels are comparable to industry averages, but as FoxTradingPro does not even have a trading platform, these values do not matter. Like most scammers, FoxTradingPro convinces its potential victims that it can take over all aspects of trading for them, and they are only asked to invest their money.
Nowhere on the website is there any mention of other basic trading parameters such as leverage.
Deposit bonuses are promised in the account descriptions. This also confirms that FoxTradingPro could not be a licensed broker in the UK. The FCA, like all leading regulators, prohibits brokers from using bonuses and promotions to attract clients.
FOXTRADINGPRO DEPOSIT/WITHDRAW METHODS AND FEES
The logos of a wide range of popular payment methods such as Neteller, Skrill, UnionPay, FasaPay, QIWI, OKPay, PerfectMoney, WebMoney and Western Union  can be seen on the FoxTradingPro website. After registering an account, however, it becomes clear that none of these methods are available. The only deposit option in FoxTradingPro is Bitcoin:
This is typical of fraudsters who prefer to use cryptocurrencies because these transactions are non-refundable. If you are interested in licensed brokers that accept cryptocurrencies as a means of payment, take a look at this list.
The only specific information about the withdrawal conditions is the minimum amount – 0.1 USD. As there are no publicly available Terms and Conditions, it is unclear what hidden fees and conditions there may be.
HOW DOES THE SCAM WORK
Trading in financial instruments is a risky business even for experienced investors using the services of reliable brokers. For newcomers, there is also the risk of being deceived by the many scam websites posing as brokerages. These websites are operated by skilled and cunning scammers who lure you with promises of easy profits. Usually these scammers promise to take care of all the bits and pieces of investment for you, but many even use real trading platforms to fool you that your money is really being invested. After investing an initial low amount, they will convince you that you are already making incredible profits and urge you to invest more.
But your money is not invested and you will never see the promised returns. When you ask to withdraw even a portion of your money, you will be surprised by impossible to meet minimum trading volume requirements and hidden fees that amount to tens of percentages of your funds. Scammers hide behind fake names and offshore companies that are uncontrolled and unregulated, so it will be impossible to hold them accountable.
WHAT TO DO WHEN SCAMMED
If you find yourself in a similar situation, you can request a chargeback. However, this option is only possible if you have used a credit or debit card for the transactions. Visa and MasterCard allow this to be done within 540 days. But if you have provided the scammers with proof of identity, such as an ID or proof of address, these claims can be disputed. Bank wire transfer or cryptocurrency transactions are non-refundable.
In any case, you should inform the relevant authorities in your country about the activities of the scammers and warn other potential victims online. You should not trust offers to return your money for an upfront fee. This is also a known scam and all testimonials from satisfied customers are fake.