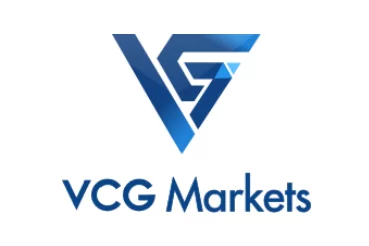 Beware! VCG Markets is an offshore broker! Your investment may be at risk.
RECOMMENDED FOREX BROKERS
Don't put all your eggs in one basket. Open trading accounts with at least two brokers.
We were skeptical when we found out that VCG Markets is an offshore broker registered in St. Vincent and the Grenadines – a favorite location for scammers because of the complete lack of forex regulations in this country. However, we decided to keep an open mind and check out the broker's offer – and were not able to find out much. VCG Markets does not currently take clients so we had to trust what little information they have provided on their website. And without access to Terms and Conditions, we were not able to find out what kind of shady clauses we would have be agreeing to if we opened an account with them. This broker is not completely reliable at best – and "not completely reliable" is not an option when you are planning on investing a potentially huge amount of money.
VCG Markets REGULATION AND SAFETY OF FUNDS
VCG Markets is registered at Suite 305, Griffith Corporate Centre, Beachmont, Kingstown, St. Vincent and the Grenadines – an address that has become quite famous in the world of trading because of the dozens upon dozens scam brokers registered at the exact same location. If you Google the address, you will mostly find desperate calls of clients demanding that they get their money back from their respective scammers. And if you deposit with VCG Markets, you will probably end up at the exact same position. The reason why scammers adore St. Vincent and the Grenadines is because the local financial authority does not regulate forex brokers and does not impose any laws in the sphere. As a result, scammers can pretty much roam free without having to worry about a financial authority breading down their neck.
A much safer choice would be to choose a reliable, legitimate broker – someone who is regulated by a reputable financial authority such as Australia's ASIC, the UK's FCA, or Cyprus' CySEC. These regulatory bodies are merciless in their requirements and demand that the highest standards are met for someone to call themselves a broker. Client deposits must be kept in segregated accounts – this makes it impossible for the broker to reinvest your money elsewhere even if they decided to do so. Negative balance protection is a must – your losses cannot exceed whatever funds you have in your account. There are also minimum capital requirements in both Australia and Europe- A$1 million for Australia and €730 000 for the EU and the UK – but in case the broker has a lot of clients, the digit could be a lot higher. This way, you can be sure of your broker's financial stability and long-term approach. If you are working with a European broker, you could also receive a decent compensation in case the broker becomes insolvent – up to £85 000 in the UK and €20 000 in the EU. This is because all UK and EU brokers are obligated to participate in compensation schemes.
If you are working with a licensed company, you would know exactly who the people behind it are, how your money is being handled, and who to contact in case something goes south. Investing with someone reliable is key when dealing with money – and trusting a regulated broker would provide you with the sort of security that you could never get with anonymous scam companies who answer to absolutely nobody.
VCG Markets TRADING SOFTWARE
VCG Markets provided a download link for their own MetaTrader 5 terminal. The problem was we could not receive any logging in details because the broker would not allow us to register an account – the "Open Live Account" button led us to the broker's home page and when we tried to open a Demo account, we only got to a brief registration form and could not proceed any further.
We would suggest you turn to a legitimate broker, if you want to try MT5. This is currently the platform with the biggest number of clients and for good reasons – although the interface is quite easy to get used to, that is not on expanse of the features offered – with this software, you would get access to preprogrammed Expert Advisors, VPSs that keep trading bots operating at all times, customizable signals you could set up, a market for trading apps, advanced charting tools and indicators, possibility for creating custom scripts, and a lot more. A truly great platform we suggest you try as soon as possible if you are serious about trading.
VCG Markets TRADING CONDITIONS
Without an account, we would have to trust the broker's website about the trading conditions offered – so if at some point VCG Markets actually allows clients to open accounts and there are some differences, don't be surprised. Every claim such scammers make should be taken with a huge grain of salt.
There are two account types – a Standard and a Premium one. The minimum deposit for the Standard account is supposed to be $100 – which is an okay amount for an initial deposit but since VCG Markets is probably a scam and will steal every cent you deposit, it might turn out that the broker is less than affordable. Better check out our list of reliable brokers with a low minimum deposit.
The leverage offered on both accounts is up to 1:500 – offshore brokers are free to offer high leverage even to retail clients because there are no restrictions on this powerful trading tool. However, such restrictions exist under many jurisdictions – UK and EU brokers cannot offer leverage higher than 1:30 on the least volatile asset, forex majors, while the leverage cap in the US is a bit higher at 1:50. The reason for these regulations is simple – leverage is often called "a double-edged sword" since it can lead both to bigger profits, and to bigger losses. The higher the leverage, the higher the possibility of winning or losing big time. That is why beginner traders should be especially careful with their leverage settings.
VCG Markets claims that the spreads on their Standard account start from 1.4 pips, and those on the Premium account start from 0 pips but there is a $4 per-side commission for every lot traded. This offer might sound good but without access to a platform, we could not confirm or deny these figures.
VCG Markets DEPOSIT/WITHDRAWAL METHODS AND FEES
If you want to deposit with VCG Markets, we would strongly advise you not to do so – the broker is not trustworthy and is a hazard for your investment. Still, the deposit and withdrawal methods it offers are a few – Visa/MasterCard, wire transfer, Skrill, Neteller. There are no deposit fees and as for withdrawals, the broker charges $30 for withdrawals made via a bank (which is a quite standard international transfer fee), and 1% to $30 maximum per transaction for Skrill and Neteller. If you have deposited with a card, that is good news – such transactions are the easiest to reverse and get a chargeback on.
Without access to Terms and Conditions, we could not find out if the broker has any other special fees.
HOW DOES THE SCAM WORK?
This scam and those like it are rarely very imaginative – they usually happen in a similar manner which is why it is important to learn how to detect them.
The scam starts with something as innocent as an ad on the Internet – a broker promises you never-before-seen conditions and insane returns of investment – the only thing you have to do is deposit a certain sum. You have heard stories of people making huge profits while trading or investing so you decide to be one of them and open an account with the scammers – providing them with your phone number and email in the process.
After that, they would not leave you alone before you transfer a little deposit. Some of them will disappear right there and then but most scammers are greedy – they will do whatever it takes to make you deposit more and more money, including manipulating platforms and making it seem like you are turning a huge profit.
The problems will start once you try to withdraw – your broker will deny withdrawals under different pretexts including additional taxes or clauses in the Terms and Conditions. Sooner or later, you will figure out something is wrong – but the scammers will be long gone by that time.
WHAT TO DO WHEN SCAMMED?
Be prepared that you might never see your money again – although there are still things you could and should do.
Change any passwords and banking details you have provided the scammers with to avoid further frauds – that includes cases when you have provided them with remote access to your computer. If you have deposited with Visa or MasterCard, that is great news – their policies allow you to ask for chargeback within 540 days. Don't trust any so-called "recovery agents" that offer to retrieve your money for a fee – this is just another type of scam targeting desperate scam victims. Make sure to notify the financial authorities in your country and try to spread the word about such scams – the more people know about them, the less such blatant robberies will happen. Even something as simple as a 1-star Google review could save dozens of people from losing their money.