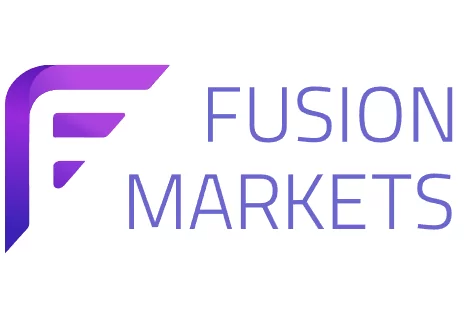 RECOMMENDED FOREX BROKERS
Don't put all your eggs in one basket. Open trading accounts with at least two brokers.
Fusion Markets is a smaller Australian forex and CFD broker who offers both the safety of a solid license and quite good trading terms. The broker promises you "commission rate that is on average 36% cheaper than their closest competitors", solid trading platforms, multiple copy trading possibilities, and some quite attractive terms that might lead to lower trading costs – such as no particular minimum deposits requirements and zero charges on most deposits and withdrawals. We would, however, say that Fusion Markets has chosen a rather minimalistic approach in terms of the information they have provided on the website – we had some questions related to the full opportunities available with the broker and about the company itself that were left unanswered. The lack of swap-free accounts and educational materials might also turn some clients off. All in all, Fusion Markets is a quite solid choice for a broker and their overall presentation manages to be pretty attractive – the decent trading conditions are particularly impressive. Read our review to find out if this is the broker for you.
Fusion Markets REGULATION AND SAFETY OF FUNDS
Fusion Markets is headquartered in Cremorne – a suburb of Melbourne. As an Australia-based broker, Fusion Markets is licensed by ASIC as Gleneagle Asset Management Limited. The broker has an additional offshore branch licensed by the Vanuatu Financial Services Commission (VFSC).
Australian brokers are, without a doubt, some of the best and most thoroughly regulated in the world. ASIC is a strict financial authority that accepts no impropriety when it comes to maintaining high standard of service and doing things fairly and in accordance of all laws. And the laws brokers have to follow if they want to obtain a license are many – they have to maintain capital of at least A$1 million to prove their financial stability, keep client deposits in segregated accounts, and provide negative balance protection to retail clients – this means that it is impossible for your losses to exceed the amount of money you have in your account. ASIC has recently imposed a leverage cap – brokers cannot offer leverage higher than 1:30 on major currency pairs to retail clients. The number is even lower on more volatile assets like commodities, indices and cryptocurrencies (1:10, 1:5 and 1:2 respectively).
Vanuatu's VFSC is far less strict in its rules but still demands that some basic requirements are met – for example, a broker must have a security bond of around $50 000 with the local Registrar of the Supreme Court.
These licenses make Fusion Markets a broker you can trust. With such regulated companies, you can always rely on certain protection. It is fairly easy to establish who the company's CEO is and which banks will be keeping your deposits – HSBC and National Australia Bank (NAB). This knowledge is not insignificant when it comes to your money – transparency is key when you are embarking on a financial journey.
If you want to work with an ASIC-regulated broker and are looking for alternatives, check out some great brokers with Australian license below:
Fusion Markets TRADING SOFTWARE
Fusion Markets offers the two most established platforms in the industry – MetaTrader 4 and MetaTrader 5 – in a desktop, mobile and web version.
These platforms are probably the soundest choice when it comes to trading software – they offer some quite impressive trading features perfect for a smooth experience. You could use the software's own Expert Advisors or design your own trading bots and indicators, set signals, access a huge community of traders where you could share your strategies or try those offered by other people, set up multiple accounts and perform advanced analysis. MT5 also comes with a built-in economic calendar but Fusion Markets has specifically added such a feature in their client area so you would not have to necessarily access it through a platform. You could also purchase a VPS that keeps your trading bots operating even when your computer is off – and Fusion Markets has some discounts on VPSs – if you trade the minimum volume of 20 lots on forex or metals within a 30-day period after purchasing the VPS, the broker will refund all fees you have payed.
Of course, we encourage you to try the platforms with multiple brokers – and would generally suggest to open an account with multiple brokers for bigger security. Here are some MT4 brokers that are worth checking out:
Fusion Markets offers copy trading options with DupliTrade and Myfxbook AutoTrade. DupliTrade allows you to copy the actions of successful traders traders into your MT4 account while Myfxbook AutoTrade is a large community for social trading with no additional fees that works for both MT4 and MT5. The broker also offers its own copy trading platform – Fusion+ Copy Trading. This solution allows you to become a Money Manager and have you trades automatically copied once you send a link to your friends or clients. The service is free of charge if both you and your follower trade at least 2.5 lots (250 000 currency units) in forex and metals a month. If you don't, you would have to pay the humble $10 per month to use Fusion+ Copy Trading. The broker allows you to charge your clients up to 30% in performance fees.
Fusion Markets TRADING CONDITIONS
Fusion Markets offers you the opportunity to trade on the average markets – forex, energies, metals, commodities, indices and Share CFDs. There is, however, no opportunities to trade cryptocurrencies, ETFs or options so the trading possibilities are slightly more limited.
The brokers philosophy is that "you should be able to start trading with as little as you like. As a result the broker allows you to deposit as little as $1. This would probably be of interest to client who just want to test out the waters and not invest to much for a start. You could compare that with the minimum amounts the best players in the industry demand for an initial deposit.
When it comes to the leverage the broker offers, there are no surprises – customers of the Australian branch could get access to up to 1:30 on major currency pairs, – 1:20 for forex minors, gold and major stock indexes, 1:10 for commodities and minor stock indexes, 1:5 for shares and 1:2 for cryptocurrencies. However, if you choose to work with the broker's offshore branch, you could get access to leverage as high as 1:500 – which without a doubt would be more than enough for most clients. Just remember to always be careful with your leverage setting and consider your own knowledge and experience before setting leverage too high.
Fusion Markets takes pride in the possibility to offer tight spreads and low trading costs to clients. The broker offers two account types – a Zero account, and a Classic account. With the Classic account (the one we opened), you would be able to trade with spreads starting from 0.8 pips and zero commission. We got around 0.9 pips on MT4 which is pretty great. With the Zero account, spread start from 0 pips but you would have to pay a commission – AUD $4.50 round turn. Considering that the standard price of a pip per lot is $10, it might be more cost-effective to open a Zero account – you would only be paying AUD $4.50 per lot traded.
Fusion Markets DEPOSIT/WITHDRAWAL METHODS AND FEES
Fusion Markets accepts payments made via Visa/MasterCard, PayPal, Skrill, Neteller, Interac (a Canadian payment network that enables financial transactions), bank transfer, different cryptocurrencies (Bitcoin, Ethereum, Litecoin, USDT) as well as broker to broker transfers. The supported currencies are AUD, EUR, GBP, JPY, SGD, and USD. The broker themselves does not charge fees on deposits and withdrawals made via credit/debit card, Skrill, Neteller and PayPal. If you are transferring money from domestic Australian bank account you would also not have to pay any fees. However, if you are doing an international bank transfer, you would have to pay a standard transaction fee of around $20-$30 charged by  the bank itself. The broker urges you to contact them if you want to learn more about fees on all other payment methods.
Fusion Markets does not charge an inactivity fee, or an account fee. However, you would be asked to pay an unspecified monthly platform access fee.
BOTTOM LINE
If you are looking for an affordable broker who offers good conditions, a nice choice of platforms, variety of copy trading options and is also fully reliable, Fusion Markets might be the right choice for you. We encourage you, however, to check out multiple brokers, compare conditions and always do your own research – this way, you could make the most of your trading journey.