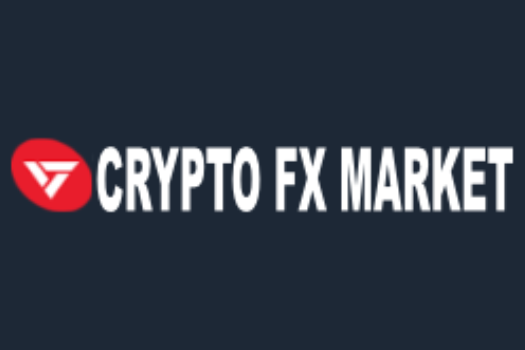 Beware! Cryptofx-market.com is an offshore broker! Your investment may be at risk.
RECOMMENDED FOREX BROKERS
Don't put all your eggs in one basket. Open trading accounts with at least two brokers.
Cryptofx-market.com claims to be a broker with a "reputation of integrity" that "proudly align our interests with that of our clients and hold ourselves completely accountable for our offering, ensuring our high standards are never compromised". This broker's interests could never be your interests – because their interest is most certainly to rob you. Cryptofx-market.com is not regulated but lies that it is – which is already bad enough. But considering the fact that the broker offers terrible trading conditions, and a rudimentary platform, you have absolutely no reason to want to trade with it.
Cryptofx-market.com REGULATION AND SAFETY OF FUNDS
Cryptofx-market.com claims that it is regulated by the UK's FCA – one of the most reputable authorities in the world – as well as by the regulatory body of Vanuatu.

However, the broker is run by a company called Securcap Securities Limited based in Seychelles. That company is also behind another broker – Securcap – is actually licensed in the country. That license does not, however, extend to Cryptofx-market.com. Moreover, the license requirement on Seychelles are less than strict – a broker just has to hold capital of around $50 000 in local bonds.
As for the other two regulators mentioned, we quickly established that Cryptofx-market.com is not regulated by any of them.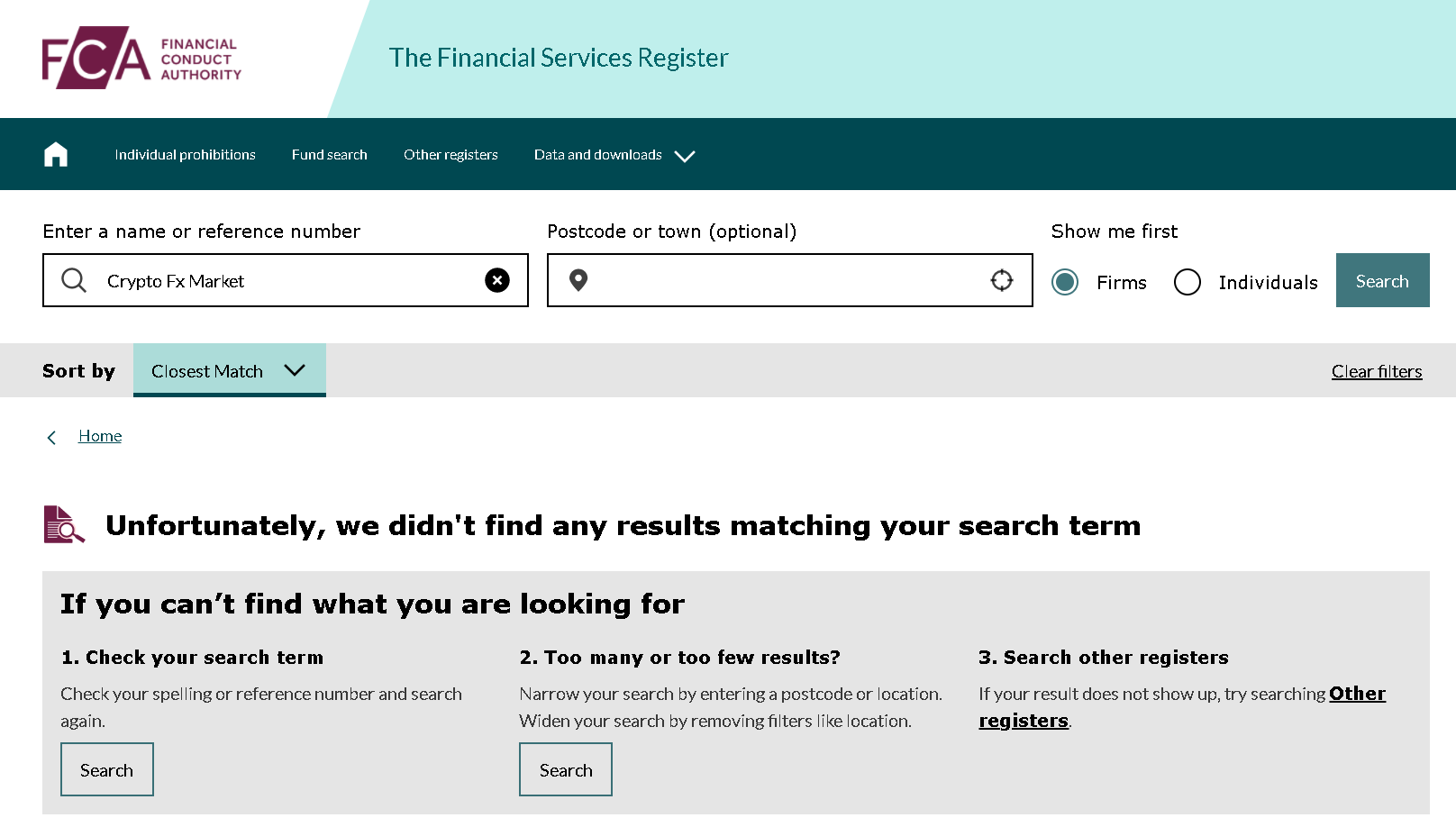 This means this broker is unregulated and completely fine with claiming otherwise. Stay as far away as possible from such brokers – they are most certainly scammers since lying about regulations is probably the biggest sin in the world of trading.
A much better choice would be to turn to a broker actually licensed by the FCA. This merciless regulator has many requirements for brokers – they have to keep client money in segregated accounts, provide negative balance protection – so you could never lose more money than you have in your account, maintain a minimum capital of €730 000 to prove their financial stability. They also have to participate in compensation schemes – if a broker goes bankrupt, their clients could receive compensation of up to £85 000.
It is in your best interest to start trading with a licensed broker – this is the only safe choice.
Cryptofx-market.com TRADING SOFTWARE
Cryptofx-market.com provides access to something that could barely be called trading software – placing trades was indeed possible but that is pretty much everything you would be allowed to do.
Better turn to a broker who offers a highly functional trading platform such as MetaTrader 4 or MetaTrader 5 and you won't be sorry. These platforms have been shaping the world of trading since MT4's introduction in 2006. The two platforms are loaded with useful features you could make use of – Expert Advisors that track the markets and trade automatically, VPSs, possibilities for creating custom scripts, or setting up signals for prices going up or down, a market for trading apps, etc. There are many brokers who offer one or both platforms – choose one of them instead.
Cryptofx-market.com TRADING CONDITIONS
Cryptofx-market.com is not very consistent when it comes to the trading account types it offers – the description of those accounts varied on the website, and in the client area.
In both cases, one thing is clear – the broker asks for $500 to open the most basic account. That account gives access to very limited features, the very low average of 1:2, and only allows 5 trades a day. Consider the fact that top brokers will open accounts that allow far more for less than $100.
The maximum leverage the broker allows if you trust the website is 1:500 – which is extremely high. No legitimate UK broker would allow such ratios since leverage retail clients can get access to in the UK is restricted by law – up to 1:30 on forex majors. However, in the client area, the broker only allows trading with the much safer leverage of 1:20 – and only if you have invested over $50 000. Otherwise, you would have to stick to low rates such as 1:10 on forex majors – the leverage we were allowed to trade with ourselves.
The broker's platform did not allow us to establish what sort of spread Cryptofx-market.com – yes, it was that rudimentary and useless.
The broker also lied about the markets it provides access to. We were only allowed to trade fore, cryptocurrencies, and a limited number of stocks and CFDs. The promises of trading energies, metals, commodities, and indices were completely empty.
Cryptofx-market.com DEPOSIT/WITHDRAWAL METHODS AND FEES
The broker offers two options when it comes to depositing money – Bitcoin, and wire transfer. However, in order to deposit through a bank, you would have to get a hold of the broker's banking details, you would have to contact them directly. We have the feeling that at that point they will urge you to use crypto instead. Although there is nothing wrong with cryptocurrencies themselves, they are beloved by scammers for their relative anonymity and the lack of possibility for such payments to be reversed. You would not be able to get a chargeback on such a payment unless the recipient decides to grant you one – which is not something scammers like Cryptofx-market.com would want to do.
HOW DOES THE SCAM WORK?
Read the following paragraphs carefully – such scams have become quite the industry in recent years which is why it is important to know how they work in order to protect yourself from them.
It all starts innocently enough – you see an ad on the Internet for a broker who promises you fast, secure returns and entry into a life of luxury. Maybe you have heard about people earning a month's pay by trading – so you decide to check out the website, and set up an account. After all, there is no harm in seeing what the company has to offer – and those promises are often extremely attractive. The moment you give the scammers your phone number or email, they will constantly be trying to get in touch with you and make you invest. Keep in mind that these are professional scammers so they can be very convincing. Once you have made your first deposit – and if they don't run off with your money immediately – the scammers will ask you for bigger and bigger deposits. And you will gladly transfer this money since you will probably be turning a profit – on a manipulated platform.
Once you try to withdraw, however, you will run into trouble – the broker will make up reasons why this cannot happen – be it additional taxes, or shady clauses in the Terms and Conditions. At some point, you will figure out something is wrong – but the broker will be long-gone by then. Don't count on them returning any of your calls.
WHAT TO DO WHEN SCAMMED?
Keep in mind that, sadly, there is not a big chance of you getting your money back. There are, however, some things you can do – and hope for the best.
Firstly, change all the passwords and banking details you have given the scammers access to. If you have given them remote access to your computer, remove the software immediately.
If you have deposited using Visa or MasterCard, file for a chargeback – both card providers try to fight scams and allow such chargebacks within 540 days. Retrieving money if you have used a wire transfer, or an electronic payment solution is much harder – but still, contact your bank or payment method provider to see if anything can be done.
Notify authorities, and share your story online and in your acquaintance circle – this way, more people will know about such scams and try to stay away from them.
Finally, don't trust any "recovery agents" promising to hunt down the scammers and retrieve your money for a fee – this is just another type of scam.