Beware! ARKcoin is an offshore broker! Your investment may be at risk.
RECOMMENDED FOREX BROKERS
Don't put all your eggs in one basket. Open trading accounts with at least two brokers.
ARKcoin wants us to believe that it is a professional brokerage devoted to providing traders with a superior trading experience. But it would be a big and unjustified mistake to believe these claims and put our money on the line. In the best case scenario, ARKcoin is a shady offshore broker offering vague and unfavorable terms. Much more likely, we are dealing with a typical scam, of which ARKcoin exhibits all the basic symptoms.
ARKCOIN REGULATION AND SAFETY OF FUNDS
According to the information on the homepage of the website, the company that owns and operates ARKcoin is called Flack Consulting LL and is based offshore in the Saint Vincent and the Grenadines (SVG).

There is a company with this name among those registered with the SVG, but we cannot be sure that it is really behind this website. ARKcoin lacks Terms and Conditions or any legal documentation. At the same time, however, you are required to accept the Terms and Conditions when registering an account. This means we are neither sure who we are dealing with, nor do we know exactly what the terms of the deal are.

In addition to this, registration with the SVG provides absolutely no guarantees to the customer. The local Financial Services Authority  specifically warns that it does not license brokers or regulate companies that claim to engage in such activity.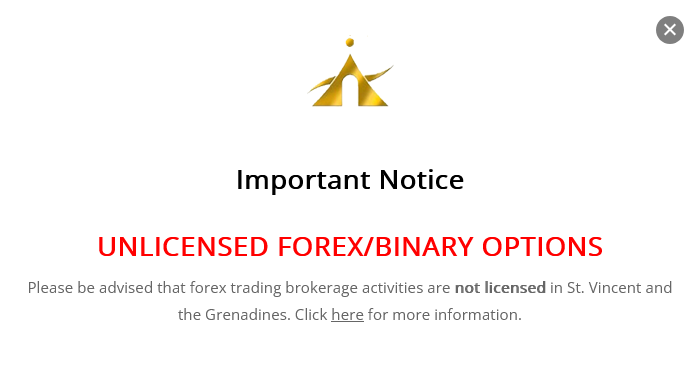 If you intend to start trading on the financial markets, you should trust only duly licensed companies. Depending on your location, it is advisable to choose a company that is regulated by an institution such as Commodity Futures Trading Commission (CFTC) in US, Australian Securities and Exchanges Commission (ASIC), UK's Financial Conduct Authority (FCA) or some EU regulator like Cyprus Securities and Exchange Commission (CySEC).
Clients of these brokers receive protections such as negative balance protection and segregation of the client's funds from the broker's funds.  In the EU and the UK, brokers must also participate in guarantee schemes that cover a certain amount of the trader's investment if the broker becomes insolvent. These guarantees amount to up to 20 000 EUR in the EU and 85 000 GBP in the UK. However, the likelihood of such a bankruptcy is low because regulators also have significant net capital requirements that companies must maintain – EUR 730 000 in UK and Cyprus, AUD 1000 000 in Australia and at least 20 million USD in the United States.
ARKCOIN TRADING SOFTWARE
ARKcoin offers only a rudimentary webtrader, which is a far cry from the software used by genuine brokers.
While the platform has the basic features for placing orders, customizing charts and application of technical indicators, it lacks the more advanced functionality found in the most widely used trading platforms in the industry, MetaTrader 4 (MT4) and MetaTrader 5 (MT5). These platforms have established themselves as industry standard because they offer a wide range of features, including a variety of options for customization, multiple account usage, designing and implementing custom scripts for automated trading and backtesting trade strategies.
It should be noted that the presence of some kind of trading software is no guarantee that this is a genuine broker. Financial scammers often use trading platforms to fool their victims that their money is actually being invested.
ARKCOIN TRADING CONDITIONS
On the ARKcoin  website we find a description of three types of trading accounts with a minimum deposit starting from 250 EUR. This is quite a high level, considering that many leading brands in the industry allow you to start trading with amounts as low as 50 EUR or even lower.

The website promises "ultra-tight spreads", but in the trading platform we see a spread of 3 pips. This is at least double the usual industry levels and extremely unprofitable for the trader.
The leverage offered is between 1:200 and 1:600 for different account types. This is not a level that you see with regulated brokers. Trading with high leverage allows higher profits, but also increases the risk of sudden and excessive losses proportionally. All leading regulators limit leverage for retail traders. In the EU, UK and Australia the maximum permitted level is 1:30 and in the US it is 1:50. This maximum level only applies to trading major currency pairs, with even more limited leverage for more volatile assets.
We also see claims of "low fee rates" on the home page, but due to the lack of legal documentation we do not have specific information on fees and commissions.
ARKCOIN DEPOSIT/WITHDRAW METHODS AND FEES
The homepage wants to give the impression that ARKcoin uses conventional payment methods.

But after registering an account we find that the only way to deposit money is through cryptocurrencies: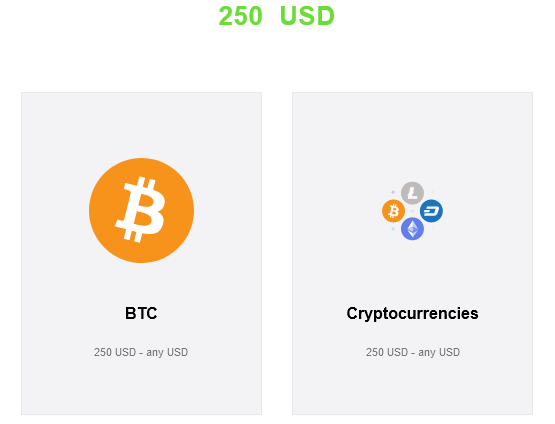 Scammers prefer cryptocurrencies because these transactions are not subject to refunds. While there are some legitimate brokers that accept Bitcoin, they do so alongside other transparent payment methods such as credit/debit card, bank transfer or popular e-wallets like PayPal, Sofort and GiroPay.
Since ARKcoin  does not provide proper legal documentation, it is unclear what traps the fraudsters may have set. Typically, fake brokers make withdrawing money impossible through huge fees and impossible-to-fulfill traded volume conditions.
HOW DOES THE SCAM WORK
Trading in financial instruments is a risky business even for experienced investors using the services of reliable brokers. For newcomers, there is also the risk of being deceived by the many scam websites posing as brokerages. These websites are operated by skilled and cunning scammers who lure you with promises of easy profits. Usually these scammers promise to take care of all the bits and pieces of investment for you, but many even use real trading platforms to fool you that your money is really being invested. After investing an initial low amount, they will convince you that you are already making incredible profits and urge you to invest more.
But your money is not invested and you will never see the promised returns. When you ask to withdraw even a portion of your money, you will be surprised by impossible to meet minimum trading volume requirements and hidden fees that amount to tens of percentages of your funds. Scammers hide behind fake names and offshore companies that are uncontrolled and unregulated, so it will be impossible to hold them accountable.
WHAT TO DO WHEN SCAMMED
If you find yourself in a similar situation, you can request a chargeback. However, this option is only possible if you have used a credit or debit card for the transactions. Visa and MasterCard allow this to be done within 540 days. But if you have provided the scammers with proof of identity, such as an ID or proof of address, these claims can be disputed. Bank wire transfer or cryptocurrency transactions are non-refundable.
In any case, you should inform the relevant authorities in your country about the activities of the scammers and warn other potential victims online. You should not trust offers to return your money for an upfront fee. This is also a known scam and all testimonials from satisfied customers are fake.