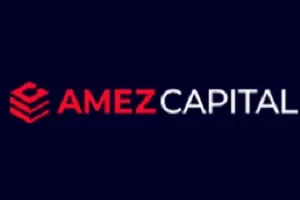 Beware! Amez Capital is an offshore broker! Your investment may be at risk.
RECOMMENDED FOREX BROKERS
Don't put all your eggs in one basket. Open trading accounts with at least two brokers.
Amez Capital wants us to believe it is a leader in online trading and operates in virtually every market around the world. This is only true for a few of the biggest brands in the industry, Amez Capital definitely not being one of them. The low-quality website also gives many reasons to doubt that this is a legitimate broker at all. Closer inspection confirms our suspicions – the website lacks even basic functionality one would expect from a genuine broker, and is operated by a dubious offshore company.
AMEZ CAPITAL REGULATION AND SAFETY OF FUNDS
The first big red flag is that the website gives no information about who owns and runs it – nowhere is the name of the owning company listed, there is no address, and the only contact method is email and WhatsApp. Licensed brokers are required to provide comprehensive information about their legal status and the regulatory regimes to which they are subject.
Amez Capital provides access to two documents, the Terms and Conditions and the Privacy Policy. These provide the name of a company – Amezcapital LLC – but do not clearly state where that entity is incorporated. The Privacy Policy states that "Amezcapital LLC is a Securities Dealer registered and authorized by the Financial Services Authority (FSA)".
One of the jurisdictions where there is a regulator with this name is Saint Vincent and the Grenadines (SVG). Our hunch turned out to be right and we found Amezcapital LLCl among the companies registered in this offshore zone. But even if we ignore Amez Capital's suspicious reluctance to say where it is based, registration in the SVG does not actually mean that a broker is regulated.
Тhe Financial Services Authority (FSA) of St. Vincent and the Grenadines specifically warns that it does not license forex and other types of brokers and does not supervise the activities of companies that offer such services. This allows many scammers to claim to be forex brokers. There is little room for doubt that Amez Capital is just such a case.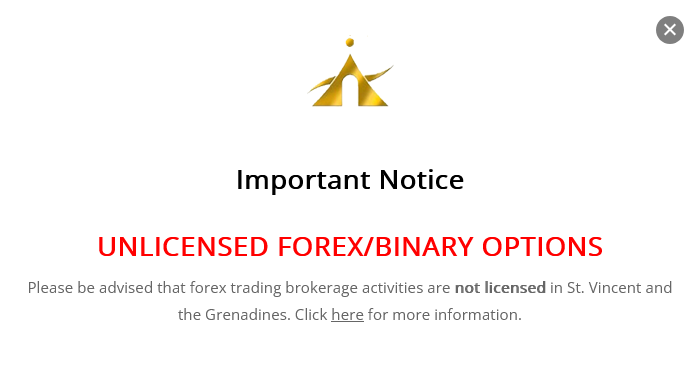 You should only trust legitimate brokers operating in one of the established financial centres like the UK, EU, USA or Australia. There, the activities of brokers are controlled by powerful regulatory bodies such as UK's Financial Conduct Authority (FCA), Cyprus Securities and Exchange Commission (CySEC), Commodity Futures Trading Commission (CFTC) in US or Australian Securities and Exchanges Commission (ASIC). Clients of these brokers receive protections such as negative balance protection and segregation of the client's funds from the broker's funds.
In the EU and the UK, brokers must also participate in guarantee schemes that cover a certain amount of the trader's investment if the broker becomes insolvent. These guarantees amount to up to 20 000 EUR in the EU and 85 000 GBP in the UK. However, the likelihood of such a bankruptcy is low because regulators also have significant net capital requirements that companies must maintain – EUR 730 000 in UK and Cyprus, AUD 1000 000 in Australia and at least 20 million USD in the United States.
AMEZ CAPITAL TRADING SOFTWARE
Amez Capital claims to offer the industry standard MetaTrader 4 (MT4) platform. However, there are no links on the website to download the software, only a PowerPoint Presentation on the benefits of MT4. At the time of writing this review it was not possible to register a new account with Amez Capital, therefore we were unable to confirm whether this website offers any trading software. But you should know that the availability of trading software does not mean that this trading is not  fictitious. Fake brokers often use real but rigged trading platforms.
There are more than enough licensed brokers offering clients the MT4 experience and/or the newer version of the software MT5. These platforms have established themselves as industry standard because they offer a wide range of features, including a variety of options for customization, multiple account usage, designing and implementing custom scripts for automated trading and backtesting trade strategies.
AMEZ CAPITAL TRADING CONDITIONS
Amez Capital claims to offer five types of trading accounts, but offers descriptions of only three – Micro, Standard and VIP. However, the descriptions of these accounts include only the most basic parameters and do not provide information on tradable instruments and order execution method.
The cost of trade is relatively standard – 1.6 pips. But as stated, the likelihood of Amez Capital offering a genuine trade is nil. A leverage of 1:200 is indicated – levels you can only see at offshore brokers.
Trading with high leverage allows higher profits, but also increases the risk of sudden and excessive losses proportionally. All leading regulators limit leverage for retail traders. In the EU, UK and Australia the maximum permitted level is 1:30 and in the US it is 1:50. This maximum level only applies to trading major currency pairs, with even more limited leverage for more volatile assets.
Amez Capital  also allegedly offers bonuses and awards, a practice banned by all leading regulators.
The minimum deposit is 500 USD – too high even if Amez Capital were a legitimate broker. Many leading brands in the industry allow you to start trading with 50 USD or even 5 USD.
AMEZ CAPITAL DEPOSIT/WITHDRAW METHODS AND FEES
On the homepage of the website we see the logos of established payment methods such as Visa and MasterCard credit cards,PayPal and Skrill,. But there was no way to check if Amez Capital really allows deposits with them. Scammers of this type usually advertise conventional payment methods, but actually use only cryptocurrencies. The reason for this is that cryptocurrencies do not allow refunds and chargebacks. If you are interested in licensed brokers that also accept cryptocurrencies as a means of payment, take a look at this list.
Amez Capital  does not provide any information regarding transaction fees. However, the Terms and Conditions state that if the account has received a bonus or "award", the withdrawal of funds becomes subject to minimum traded volume requirements. These requirements are extremely high – 20,000 USD for each bonus dollar.
HOW DOES THE SCAM WORK
While browsing the interwebs there is a significant chance you will come across comments, videos, social media pages that promise easy ways to passively make money. If you follow the links you will be taken to websites claiming to be legitimate brokers or investment firms. And if you take the next step and make contact with the people behind these websites, you will be contacted by slick and experienced scammers who will lure you in with promises of easy profits. For a while they will convince you that your investment is generating impressive returns and you need to pour in even more money to make sure you don't miss out on this once in a lifetime opportunity.
However, the attitude towards you will be changed if you want to withdraw your money. Suddenly, it will turn out that your investment makes losses and you even owe money to the fake broker for unexpected fees and expenses. They will show you clauses hidden in the Terms and Conditions, according to which you can only withdraw money after you have traded an impossible minimum volume, or that you will have to pay withdrawal fees of 20%, 30% or even more. When you try to hold them accountable you will find they are using fake names and shell companies in shady offshore jurisdictions without any regulatory oversight.
WHAT TO DO WHEN SCAMMED
Your options to recover your money are limited. If credit/debit cards were used for the transactions, you have the possibility to request a chargeback. But most scammers insist that you send them proof of identity and address with which they can dispute that the transactions were legitimate. Fraudsters also predominantly use cryptocurrencies, where refunds are impossible.
You should also be aware that there are many scammers who offer to recover your money for an upfront fee. You should not trust such offers. It is better to contact the relevant authorities in your country and warn them about the activities of the scammers.