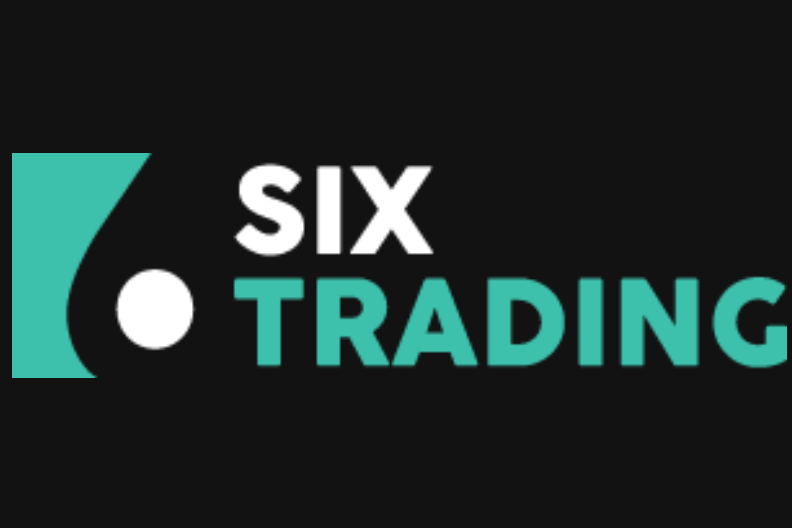 Beware! Sixtrading.net is an offshore broker! Your investment may be at risk.
RECOMMENDED FOREX BROKERS
Don't put all your eggs in one basket. Open trading accounts with at least two brokers.
Sixtrading.net is just another shady broker who did not put enough effort into its insolent scheme – we were provided with no contact information, were not offered access to a platform, and were not allowed to deposit. If it already seems like you would have no reason to deposit with Sixtrading.net, your observations would be correct – stay away from these scammers and only trade with licensed enterprises.
Sixtrading.net REGULATION AND SAFETY OF FUNDS
Sixtrading.net is a completely anonymous broker – they have not provided any sort of address, or other contact information – not even an email. Of course, in such a case, we cannot hope that they are licensed – no legitimate, regulated broker could ever be this shady. Usually, licensed brokers are quick to provide not only all sorts of contact information and company data but also license numbers and specifics. It is only scammers who try to remain anonymous. Do not trust someone you cannot even contact properly with your hard-earned money.
Trading with a broker licensed in the UK, the EU, or Australia is a much more transparent affair – with such a broker you will be entitled to many protections, and your general safety will be guaranteed by the strict laws of these countries and regions. All licensed brokers are, for example, asked to maintain a certain minimum capital – €730 000 in the UK and the EU, and A$1 million in Australia. This proves the broker's financial stability and long-term approach. Negative balance protection is a vital policy – no retail trader could lose more money than they have in their account. Client money is kept in separate, segregated bank accounts – this proves that the broker would not be able to use your money for their own business operations, and speeds up withdrawals. It also means that your money would not accidentally get mixed with the broker's funds – so if the broker becomes insolvent, your investment would not be lost.
Only invest with brokers you are sure you can trust – a license by a reputable authority is the best way to make sure of that.
Sixtrading.net TRADING SOFTWARE
Sixtrading.net seems to offer some sort of web-based trading platform that cannot be accessed at the time of writing this review. As a result, we cannot say what this platform is like or confirm what little the broker has mentioned about the trading conditions it offers.
Trade with a broker who offers a robust, intuitive trading software – check out brokers who offer the industry-leader MetaTrader 5. This platform offers a wide array of indicators, timeframes chart types, and order execution types, as well as features like Expert Advisors, a multi-threaded Strategy Tester, the chance to develop custom indicators and trading bots, or to set signals for prices going up or down, a community chat, a Depth of Market tool, a built-in calendar, a marker for additional apps, and much more.
Sixtrading.net TRADING CONDITIONS
Sixtrading.net was not very specific about its trading conditions and we were unable to learn a lot on the matter ourselves without access to a platform – so we would have to believe the sparse information on the website, however inaccurate that might turn out to be.
The minimum deposit this broker asks for to open an account is €250 – a bit too much considering how many licensed brokers would gladly open an account for just $10, and sometimes even for as little as $1. Sixtrading.net's charges, on the other hand, are impressively high. To trade a lot of EURUSD, you would have to pay $30 in mark-up – the broker mentioned that its spread on that pair was around 3 pips on average. Many far more reliable brokers would offer far better spreads – usually around 1.5 pips on EURUSD but sometimes even lower.
Do not pay attention to such scammers when trading with a licensed broker could be so much more lucrative.
Sixtrading.net DEPOSIT/WITHDRAWAL METHODS AND FEES
Depositing with Sixtrading.net is not possible at the moment – when we tried to make a payment, an empty page loaded. Considering how unreliable this broker is, that is a good thing – at least for the time being, no one would lose money by carelessly transferring it to this fraudulent enterprise.
In the Terms and Conditions, the broker mentioned the enormous fees it seems to charge:
You would be charged $50 for wire transfers, $25 plus a $10 processing fee for credit and debit card payments, and $25 for ePayments. Additionally, there is a 10% if you had not verified your account or reached a turnover of 200 times your deposit. This is essentially blackmail – no legitimate broker would charge you a fee for low turnover, or ask for such huge amounts of money. For example, brokers who do not cover payments, charge a withdrawal fee of $2-$3 for credit and debit card withdrawals.
There is an additional dormant account fee – 10% of the money in your account after 6 months of no trading activity. Again, this is way too much – a legitimate broker would only ask for a few dollars usually.
Then there is the matter of the bonuses Sixtrading.net offers. The broker has added a clause to its Terms and Conditions that has become almost mandatory for scam brokers – that you would not be able to withdraw any non-deposited funds (bonuses and the profits based on those) before reaching some very high trading volume requirements. Scammers would then go and raise those trading volume requirements as they see fit – so you might find it very hard to get access to a part of the money in your account. No legitimate broker would make such a distinguishment between profits gained because of your own deposits and those obtained as a result of a bonus – but for scammers, this is a convenient way to limit your access to your money and deny withdrawals.
HOW DOES THE SCAM WORK?
Such scams are more common than you think and trick thousands of people into investing with fraudulent brokers who exist with the sole purpose to rob you. The best thing you can do to avoid them is check registers, research matters carefully, and have a general idea about how scam brokers operate.
Such brokers usually promise immense, fast profits – slow, gradual, and informed rarely seems to be the way for them. You take one look at a broker's website and decide that it looks decent and legitimate and that all the promises and claims must be true. Such scammers often try to convince you that they are legitimate in various ways – they lie about being regulated, provide fake legal documents, and divert your attention with unbelievable offers. You decide to try your luck and open an account – providing the scammers with your phone number and email in the process.
After that you would not be left alone before you make a deposit – you receive dozens of calls and emails from smooth-talking scammers whose very job is to prey on unsuspecting people who are trying to turn a quick profit. And once you have deposited, they will keep asking you for more and more money – which you would gladly invest because, at that point, you might even be turning a decent profit. However, when you try to withdraw your profits, you will quickly see that you have been fooled. Different reasons why withdrawing is impossible will appear – additional taxes, minimum withdrawal limits, and previously unmentioned clauses in the Terms and Conditions.
At some point, you understand you are being scammed – but by the time you reach this point, the scammers will already be long gone.
WHAT TO DO WHEN SCAMMED?
Unfortunately, the chances of you tracking down the scammers and retrieving your money are not good.
You can, however, avoid additional problems and losses of money by changing your banking details and passwords, and removing all software they have asked you to install – this just provides them with easy access to your computer and all of your passwords.
Don't trust any recovery agents promising to retrieve your money for a fee – this is just another type of scam, often conducted by the same people who initially robbed you.
If you have used Visa or MasterCard to deposit, there is a chance that you might be able to get a chargeback – both card providers allow chargebacks within 540 days of the transaction. Reversing wire transfers and payments made in crypto, on the other hand, is impossible – only use these payment solutions with trusted brokers.
Finally, make sure to notify the responsible authorities and share your story with as many people as possible – this way, others will know how to avoid such scams and stay away from them.