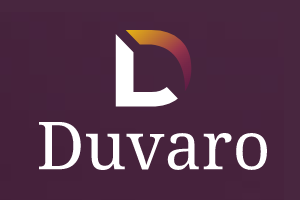 Beware! Duvaro is an offshore broker! Your investment may be at risk.
RECOMMENDED FOREX BROKERS
Don't put all your eggs in one basket. Open trading accounts with at least two brokers.
The only good things we can say about Duvaro are that their website looks fine and that they offer a relatively decent trading platform. However, we would need a lot more than that in order to trust a broker – and this company provides no proof that it is regulated by a reputable financial authority. Duvaro offers bad trading conditions and very little in terms of transparency. All in all, this broker would be a bad investment choice – you will only end up robbed if you open an account with them.
Duvaro REGULATION AND SAFETY OF FUNDS
Duvaro claims to be based and registered in St. Kitts and Nevis. This much could be true but it does not necessarily mean that the broker is regulated. The local authority of the country only regulates the banking sector and does not deal with forex brokers. As a result, a broker registered in St. Kitts and Nevis would not have to meet any specific requirements or be obligated to conduct business in a certain manner. Moreover, according to local legislation, if you want to sue a St. Kitts and Nevis-registered company, you would have to hire a local lawyer and post a cash bond at a local court. This means that if you get scammed and want justice or to retrieve your money, you would have to pass through a lot of bureaucracy and unnecessarily complicated procedures.
You would also not be getting access to all the protections clients of legitimate, licensed brokers can benefit from. UK brokers are amongst the most reliable in the world since they answer to one of the strictest and most reputable authorities in the world – the FCA. Such brokers have to report to authorities regularly to ensure transparency and maintain a certain minimum capital – €730 000 – to prove that they are financially stable. Negative balance protection is a must – this means that you can never lose more money than you already have in your account – and client funds are always kept separate from the broker's own money in a segregated bank account. This ensures that no mixing of client money and broker money can happen thus proving that the broker is not using your investments for its own activities and speeding up withdrawals.
Duvaro TRADING SOFTWARE
Duvaro offers a web-based trading platform that is actually quite decent.
Such platforms cannot be compared to industry leaders MetaTrader 4 and MetaTrader 5 when it comes to the level of functionality. However, they are quite beginner-friendly and offer a decent array of tools and features. However, we would still suggest that you see what MT4 and MT5 have to offer first. The popularity of both of these platforms is quite easy to understand – both of them offer an extensive charting and analysis package as well as features like Expert Advisors that track markets and trade automatically, VPSs you could purchase to keep your trading bots operating even when your computer is off, the chance to develop custom scripts, or set trading signals, a Strategy Tester, and much more.
Duvaro TRADING CONDITIONS
Duvaro asks for a minimum amount of $250 in order to open a basic trading account. This is an acceptable amount but we would say it is slightly too high – many brokers that are much better and more reliable offer far more affordable accounts. It is completely realistic to become a client of a renowned brokerage for $100 or less.
The leverage we were trading with was 1:200. We could not change that ratio as we did not have access to our own leverage settings. Trading with higher leverage can indeed lead to bigger profits if you are an experienced trader and know how to handle it – but it can also be very risky and lead to enormous losses. That is why leverage is restricted in many jurisdictions – US brokers can only offer up to 1:50 while those in the UK, the EU, and Australia cannot go higher than 1:30. However, brokers based elsewhere can still offer fairly high rates – check out these brokers who offer leverage of 1:100.
The spreads we got with Duvaro were 3 pips on EURUSD – double the standard 1.5 pips you would get with most brokers. There are, of course, brokers who offer even lower rates. The spread Duvaro is huge and would quickly eat away your profits – you would have to pay $30 to the broker for every lot you trade. Hardly the lucrative trading conditions the broker promises.
Duvaro DEPOSIT/WITHDRAWAL METHODS AND FEES
Duvaro claims that it accepts deposits made via wire transfer or different electronic payment solutions. However, the broker failed to mention which those payment solutions are. It also did not provide us with banking details – we suppose we would have to contact the broker to learn more. However, we suggest that you refrain from depositing with such dubious companies, especially via wire transfer – such transactions can be reversed in principle but it is quite hard for that to happen. Retrieving your money will surely not be very easy.
Duvaro charges a fairly big dormancy fee – $85 after just 30 days of no trading activity. Legitimate brokers who charge such fees usually wait a bit longer – at least 3 months – and would rarely charge you more than a few dollars.
The broker seems to offer bonuses although it did not elaborate so much on that subject. However, it has also added a certain clause to its Terms and Conditions – one that scam brokers often use.

According to that clause, bonuses are considered non-deposited funds and cannot be withdrawn unless when specifically agreed. However, according to this clause, profits gained on account of those bonuses can also be considered non-deposited funds and cannot be withdrawn either. But who could say what specific profits were the result of? No legitimate broker would try to limit your access to your profits in such a way – but this is something scammers often do in order to prevent you from withdrawing.
HOW DOES THE SCAM WORK?
Scams like the one we described are quite frequent these days – what is more bothersome is that they also have a pretty high success rate. Read the following paragraphs to gain a better understanding of how they work and what to do to protect yourself from them.
You stumble upon an ad for a broker's website – such brokers usually promise enormous profits in no time and access to a luxurious lifestyle. You know that some people earn a living as professional traders while others earn a decent side income so you decide to try your luck. You open an account with the broker thus providing it with your contact detail and personal information.
After this, you will receive a wave of calls and emails asking you for a deposit. Keep in mind that these people are experienced scammers who smooth-talk for a living – sooner or later, they will convince you. At this early stage, you might turn a profit – because of platform manipulations and fraudulent tricks employed by the broker. And you will be asked for bigger and bigger deposits.
But once you try to withdraw your profits, the broker will find imaginative ways to deny or slow down all withdrawals – additional taxes, unexpected clauses in the Terms and Conditions, etc. At some point, you will find out something is wrong – but at that point, the broker will stop answering your calls and emails.
WHAT TO DO WHEN SCAMMED?
The first thing you should make sure to do is to change your banking passwords and remove any remote access software the scammers had you install. They might have tricked you into thinking that they could help you with platform problems or even with trading if you install a program like AnyTesk or TeamViewer but what they actually want is access to your banking systems so they can steal even more money. Make sure to inform your bank about the scam.
If you have deposited with Visa or MasterCard, you can also ask for a chargeback – both card providers allow such chargebacks within 540 days of the transaction.
Notify the authorities and your country and tell as many people as you can about the scam – in your acquaintance circle or online. If people knew how such scams worked, they would better know how to protect themselves.
Do not trust anyone who calls themselves a "recovery agent" and promises to retrieve your money in no time – this is just another common type of scam.