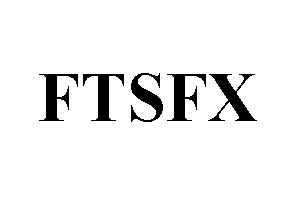 Beware! FTSFX is an offshore broker! Your investment may be at risk.
RECOMMENDED FOREX BROKERS
Don't put all your eggs in one basket. Open trading accounts with at least two brokers.
FTSFX is a textbook scam broker –  this company claims to be licensed by some of the most respected financial authorities in the world while being fully unlicensed. We did not actually get access to a platform or a client area because of a website malfunction and we were not provided with any sort of legal documentation. Moreover, we quickly found a scam warning issued on FTSFX by Hong Kong's financial regulatory body. We have all the proof in the world that this is not a reliable investment company – do not trade with them under any circumstances.
FTSFX REGULATION AND SAFETY OF FUNDS
FTSFX claimed to be based in Hong Kong and licensed by a number of financial regulators – the UK's FCA, Cyprus' CySEC, and the FSC of Mauritius. The broker is also supposedly registered with the FSA of St. Vincent and the Grenadines.
The FCA and CySEC are two of the most reputable authorities in the financial world – brokers licensed by them are usually very reliable. However, we failed to find any data on this broker in their databases – which means that the broker has lied about being licensed. The FSC of Mauritius is an offshore regulator that is far less strict in its requirements – but FTSFX was not licensed by that authority either. Finally, the FSA of St. Vincent and the Grenadines is an authority that only regulates the banking sector and does not deal with forex brokers – any broker who claims to fall under its jurisdiction is a lier.
If this is not enough proof that FTSFX is not a reliable investment choice, we would like to point out that the broker has recently attracted the attention of the Securities and Futures Commission of Hong Kong. This reliable regulatory body believes that FTSFX is trying to clone a licensed broker it does not have any relation to. It has also provided an incomplete address.
All of these facts point to one conclusion – FTSFX is not a reliable investment choice.
Brokers regulated in the UK, the EU, and Australia, for example, are usually very reliable. Such brokers are obligated to report to some of the strictest financial authorities in the world and meet many requirements before obtaining a license. They have to prove that they are financially stable by maintaining a certain operational capital – €730 000 in the UK and the EU, and A$1 million in Australia – and potentially more if the broker has many clients. Negative balance protection is always guaranteed for retail clients – this means you cannot suffer losses exceeding the amount of money you have in your account. Finally, all such brokers have to keep client funds segregated from their own in separate bank accounts – if the broker goes bankrupt, you would not lose your deposits because client money and broker money do not mix. This also proves that the broker would not be able to use your investment for its own financial operations – knowingly or unknowingly. All of these protections are not without significance when you are investing a big amount of money – only trade with licensed brokers if you want to trade safely.
FTSFX TRADING SOFTWARE
FTSFX did not allow us to complete our registration process – the website just malfunctioned time and again. As a result, we could not see what sort of trading platform this broker offers – or if it offers any sort of trading platform at all.
We would recommend that you trade with a broker who can offer a reliable, efficient trading platform like MetaTrader 5. This is currently the most popular platform in the world of trading – and there is a good reason for that. MT5 is highly efficient and user-friendly – the platform offers a wide array of charting and analysis tools as well as many additional features such as Expert Advisors, a multi-threaded Strategy Tester, the chance to develop custom scripts, hedging and netting options, a market for add-ons, a community chat you could use to exchange strategies with other traders, a built-in economic calendar, and much more. Do not hesitate to check out one of the many licensed brokers who offer the platform.
FTSFX TRADING CONDITIONS
FTSFX did not say absolutely anything about its trading conditions – we were only informed that we would be able to trade foreign currencies with them which, you have to agree, is not a lot of information. We were not provided with account type descriptions, information about the range of markets, minimum deposit amounts, spreads, leverage, and commissions – all essential elements of a broker's offer. Each and every legitimate broker would offer extensive details about such things – after all, this is the only way you would be able to see if they actually provide good conditions.
Better check out our list of brokers who offer affordable trading accounts for under $100.
FTSFX DEPOSIT/WITHDRAWAL METHODS AND FEES
Without an account, we were unable to see which deposit methods FTSFX supports. We saw the logos of Visa and MasterCard, Skrill, Neteller, and CASHU on the website but we cannot confirm that this broker actually accepts such deposits. Since this is a proven scam, investing with them would be a mistake – no matter the payment method.
Additionally, we would like to point out that FTSFX did not provide us with any sort of legal documentation – this is a huge red flag. You never know what sort of fees this broker would charge you once you have opened an account. Always read the Terms and Conditions carefully to be completely sure of what you are agreeing to.
HOW DOES THE SCAM WORK?
Such scams are not only becoming more frequent but they are also surprisingly effective – which is why the first and most important step if you want to protect yourself from them, is to understand how they work.
You stumble upon a broker on the Internet – that broker promises to make you a rich, successful trader in no time. You are curious to see what forex brokers are all about – after all, you have heard stories of people becoming rich by trading – and provide the scammers with your phone number and email. After that, you would not be left alone before you have deposited – these people are seasoned scammers and will convince you to transfer money in no time.
This will not be enough though – the broker will keep asking for more and more money, and since scammers often manipulate profits and platforms, you might even be happy to invest because you would be thinking that you are turning a profit.
Once you try to withdraw, however, the problems will start – the broker will start denying withdrawals because of certain clauses in the Terms and Conditions, because of previously unmentioned fees and taxes, etc. At this point, you will find out that there is something wrong going on – but the scammers will be long-gone with your money before you can do anything.
WHAT TO DO WHEN SCAMMED?
Do not get desperate and do not employ any so-called "recovery agencies" that promise to track down the scammers and retrieve your money for a fee – this is just another type of scam.
What you should do is notify the responsible authorities in your country and contact your bank to let them know that you have been scammed. Change all your banking passwords and remove all remote access software the scammers had you install under false pretenses – they only wanted access to your computer and your banking systems.
If you have deposited with a Visa or MasterCard card, you might be able to retrieve your money – both card providers allow chargebacks within 540 days of the transaction so contact your card issuer as soon as possible.
Finally, make sure to share your story with as many people as possible to let them know that such scams exist and how they work. This way, others can avoid losing their money in the future.