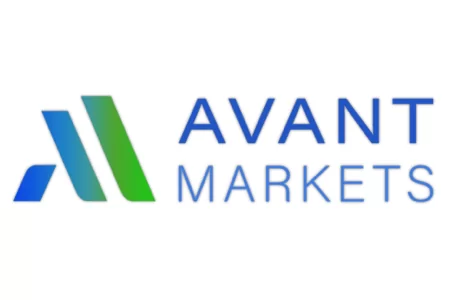 Beware! Avant Markets is an offshore broker! Your investment may be at risk.
RECOMMENDED FOREX BROKERS
Don't put all your eggs in one basket. Open trading accounts with at least two brokers.
Avant Markets is a Forex brokerage that's not really consummate, but it doesn't look like the typical scam either. They put some effort, but certainly not enough to consider it legit. That said, however, Avant Markets waves significant red flags strongly suggesting a scam, and we'll review the company to provide a much broader picture of it.
Avant Markets Regulation And Safety Of Funds
Avant Markets is NOT REGULATED! The broker is registered in St. Vincent and the Grenadines only, which is a country where the local regulator FSA does not license or monitor Forex firms. Hence, all SVG brokers are unsupervised and are practically just offshore companies with concealed ownership and no obligation to provide access to their business accounts. Or, to put it simply, it's unknown who operates Avant Markets and what actually happens with your funds – once you deposit, your money literally disappears somewhere offshore, and it's not sure that you'll see any of it again. Scammers prefer SVG due to the lack of regulation and the offshore nature of the country, so any brokerage registered there only automatically becomes a suspected scam.
However, certain claims made by Avant Markets trigger a massive red flag as the statements are openly misleading! In particular, the so-called brokerage pretends to be regulated by FSA, which is a pure lie – as already explained, the regulator does not supervise Forex firms. It goes without saying that Avant Markets is dishonest, further raising our suspicion!
Avoid it, and if you are still interested in trading, make sure to trust your money with legit and adequately regulated brokers only! For example, both CySEC (Cyprus) licensed brokers and FCA (Britain) brokers are proven safe as both authorities force strict regulations to guarantee safety for clients' funds. The compulsory rules include client account segregation, risk-reducing measures like leverage restrictions and negative balance protection, and increased capital requirements to license a broker (€730 000). Most importantly, though, both authorities maintain deposit insurance funds – clients of CySEC brokers can claim up to €20 000 in compensation, while the UK protections are even higher at £85 000 per person! It goes without saying that if you trade with unregulated brokers, you'll remain unprotected and exposed to fraud risks!
Now, have a look at the screenshot below. We put it here for a purpose – the leverage ratio of 1:1000 is illegal in too many jurisdictions, including the EU, UK, US, Australia, Japan and others. What we mean to say is that Avant Markets' services are practically illegal in those jurisdictions, and if customers living in those countries are offered 1:1000, that would be a breach of international laws and regulations. You should beware of Avant Markets!
Avant Markets Trading Software
Avant Markets has MT4, which is one of the best platforms for Forex trading, but our access to the terminal was unsuccessful, and we can testify that the account opening is a disappointing process. We created Real and Demo accounts through the Dashboard, but Avant Markets never sent us the credentials, and we were left without passwords; hence, we could not access the platform. When we opened another Demo through the terminal, it turned out that the service provider is MatchTrade, obviously a different company that we cannot speculate about. Avant Markets apparently demonstrates carelessness, which does not in any way help them achieve a better rating; you'd better avoid it!
Instead, feel free to check our lists with MetaTrader4 and MetaTrader5 brokers. Both MTs are industry leaders known for their stability and the abundance of advanced features such as automated trading and analysis tools, complex, reliable indicators, excellent charting tools and even a marketplace with thousands of third-party-developed apps. Trading with MetaTrader brokers can be beneficial, but make sure to pick regulated firms and avoid unregulated suspected scams like Avant Markets!
Now, see the only platform we could access and pay attention to the detail that the server is MetaQuotes-Demo, which is generic for MetaTrader! That's not the server of Avant Markets, so it's not their real software! Beware!
Avant Markets Trading Conditions
The trading conditions remained unknown to us, but the brokerage reveals some details that we cannot thoroughly verify for now.
But anyway, the alleged asset classes available for trading are Forex, Indices, Commodities and Crypto – a standard selection nonetheless.
The trading costs can purportedly be very low as the brokerage claims that spreads start from 0.1 pips ($1 per lot traded). The condition seems favourable, but it's thoroughly irrelevant as Avant Markets remains an unregulated broker and a suspected scam!
The trading risks can be very high as leverage can reach 1:1000, which is a problematic ratio that we already partly discussed. Here, we would like to add that 1:1000 is a hazardous level that should be used with extreme caution!
Avant Markets Deposit/Withdraw Methods And Fees
The minimum deposit is $10, which is a favourable condition, generally making Avant Markets an affordable broker. And yet, it remains an unregulated suspected scam, so the fair deposit requirements change absolutely nothing whatsoever.
The funding methods are many, and you can see all payment options in the screenshot at the bottom of this section – cryptocurrencies, Walaopay, Help2Pay and Credit/Debit cards. However, the process is not straightforward as customers should use their Credit/Debit cards to buy crypto and subsequently send it to the broker. That's a major red flag as the procedure compromises the deposit – chargebacks become increasingly more difficult on such occasions. In fact, scammers often do it that way to prevent refunds, so quite obviously, Avant Markets behaves like a scam broker! Beware!
Information about withdrawals and fees is not available as Avant Markets' Terms of Business were missing. There are links, but the document with all provisions was unclickable! Needless to say, that's just another major red flag as Avant Markets apparently withholds critical information from customers! You should avoid Avant Markets!
How Does The Scam Work
Forex scams are different from one another, but in most cases, the fraudulent scheme is practically carried out in the same way. Scam brokers are always unregulated and usually registered somewhere offshore, which helps scammers remain anonymous and untraceable. If you open an account with such an entity, you should expect endless phone calls. Scammers will constantly try to approach you and make you deposit money as quickly as possible. Remember that urgency is always a treacherous sign, so it's probably a scam if someone calls you twenty times per day, asking for money.
In the worst-case scenario, you'll deposit, and scammers will persuade you to trade instead of you. You'll soon see magnificent profits generated – false, of course, and you'll get excited, asking to take your money back. As you probably guess, they won't let you do so and will try to get another deposit from you, promising that much more lucrative gains are waiting. Or, they can ask for a  false tax, saying that withdrawals are only possible if you cover the charge in advance. If you pay, you'll increase the amount stolen from you, but if you keep asking for your money, you'll soon realise it's a scam!
What To Do If Scammed
You should first inform the authorities – call the police and contact your local regulators and other government bodies dealing with crime and fraud. Also, deactivate your cards ASAP and call your bank to inform them about what happened – they can provide essential information and help you reduce further financial damage.
If you deposited cryptocurrencies, there is not much you can do, but if you used your credit/debit cards, you could file a chargeback, hoping that all or some of the money invested can be retrieved. However, you shouldn't go blindly looking to recover the loss because many fraudulent chargeback agencies are waiting to double-scam victims of fraud – be cautious about it!
And lastly, consider sharing your experience to help protect others and provide further information about how scams work!