Beware! Zeta Trade Forex is an offshore broker! Your investment may be at risk.
RECOMMENDED FOREX BROKERS
Don't put all your eggs in one basket. Open trading accounts with at least two brokers.
Zeta Trade Forex is part of a network of scam websites posing as regulated forex brokers. This website is almost identical to many fake brokers we have reviewed – Aave Blockonomi, FxbinaPro, Yokohama Fx Global, Prime24 Options, Ultimatebitcash, Sprint OptionTrade, Metrictradingfx and Prime24. But even if you haven't come across the identical fraudulent schemes, you can easily expose Zeta Trade Forex as such. Let's look at exactly how.
ZETA TRADE FOREX REGULATION AND SAFETY OF FUNDS
The most important information about a financial services provider is its regulatory status. Licensed brokers provide detailed information about which company runs them, where it is based, which jurisdictions it is authorised in and which regulatory bodies oversee its activities.
Zeta Trade Forex claims to be licensed by a regulator with an MFSA abbreviation. P24O ltd is named as the operator of the website. The same company is the claimed owner of all the above listed scams.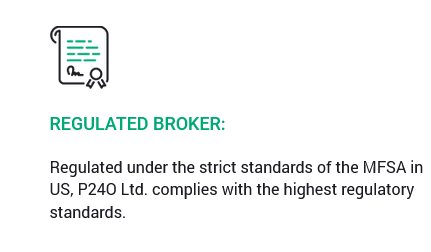 In the Terms and Conditions we see the obviously false claim that MFSA is an abbreviation of the "US Financial Services Authority".

No such institution exists. To operate as a forex broker in the United States, a company must be registered with the Commodity Futures Trading Commission (CFTC) and to be a member of the National Futures Association (NFA). P24O ltd is not among the NFA members.
MFSA is in fact an aberration of Malta Financial Services Authority. Zeta Trade Forex even lists a contact address in Malta, although it claims that the client agreement is subject to US law. In the MFSA database, we find numerous warnings about the P24O ltd and related fraudulent websites.
If you intend to invest in financial instruments, you should beware of the many fake brokers lurking online. Always check carefully whether the broker you choose really has the necessary licences. There are numerous benefits to working with a company that is truly authorised and supervised by a regulatory institution such as the CFTC in US, Australian Securities and Exchanges Commission (ASIC), UK's Financial Conduct Authority (FCA) or some EU regulator like Cyprus Securities and Exchange Commission (CySEC).
Clients of these brokers receive protections such as negative balance protection and segregation of the client's funds from the broker's funds.  In the EU and the UK, brokers must also participate in guarantee schemes that cover a certain amount of the trader's investment if the broker becomes insolvent. These guarantees amount to up to 20 000 EUR in the EU and 85 000 GBP in the UK. However, the likelihood of such a bankruptcy is low because regulators also have significant net capital requirements that companies must maintain – EUR 730 000 in UK and Cyprus, AUD 1000 000 in Australia and at least 20 million USD in the United States.
ZETA TRADE FOREX TRADING SOFTWARE
The home page of the website claims that Zeta Trade Forex offers traders MetaTrader 5 (MT5), the industry's most popular trading software.
ButZeta Trade Forex provides neither links to download the application nor credentials to log into its own trading server. In the dashboard we see a "trading centre", but it only has simple charts with current asset prices, which have no trading functionality.

It is advisable to contact one of the many legitimate brokers that offer MT5 or the still very popular MT4. These platforms have established themselves as leaders because they offer a wide range of features, including a wide variety of options for customization, multiple account usage, designing and implementing custom scripts for automated trading and backtesting trade strategies.
ZETA TRADE FOREX TRADING CONDITIONS
Genuine forex brokers provide detailed information about the trading conditions. Legitimate companies also offer different account types to suit clients with different experience, capital and investment intentions.
On the Zeta Trade Forex website, we find a list of multiple account types that are inexplicably divided into weekly and monthly. With genuine brokers there is no such division. The descriptions promise spreads of less than 2 pips, but elsewhere on the website we see a table with average spreads of 3 pips. This level is double the industry average and is very unprofitable for the trader. But as has been found, Zeta Trade Forex does not even have the software necessary to offer real trading.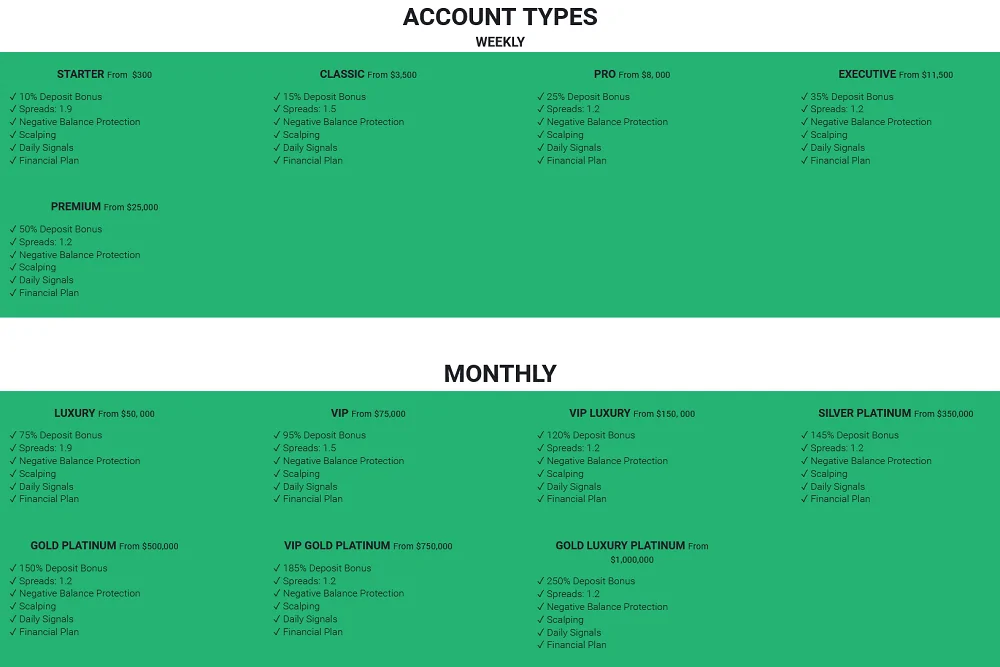 The website also promises leverage of 1:200, which is further proof that this could not be a licensed forex broker in the European Union or the United States.

Regulated brokers do not offer such levels to retail traders as trading with high leverage carries risks of sudden and excessive losses. A maximum leverage of 1:30 is allowed in the European Union and 1:50 in the United States.
The Terms and Conditions mention bonuses, which is another practice forbidden to truly regulated brokers. The Zeta Trade Forex does not provide specific information about the terms of bonuses, which is also a red flag. Fraudsters often use supposedly generous bonuses to bind their victims to extortionate terms.
The stated minimum deposit is 300 USD. For a significantly lower minimum deposit you could open a trading account with a licensed broker.
ZETA TRADE FOREX DEPOSIT/WITHDRAW METHODS AND FEES
On the homepage of the website we see the logos of popular payment methods such as Skrill, Neteller, Visa and MasterCard.
But after registering an account, it appears that the only deposit option is to send an amount to the specified Bitcoin address.
Scammers prefer cryptocurrencies because these transactions are not subject to refunds. If you're interested in legitimate brokers that accept digital currency payments alongside conventional methods, check out this list.
Zeta Trade Forex does not provide information on fees and withdrawal conditions. But you can rest assured that if you make the mistake of giving money to scammers like Zeta Trade Forex, it will be difficult to get it back.
HOW DOES THE SCAM WORK
While browsing the interwebs there is a significant chance you will come across comments, videos, social media pages that promise easy ways to passively make money. If you follow the links you will be taken to websites claiming to be legitimate brokers or investment firms. And if you take the next step and make contact with the people behind these websites, you will be contacted by slick and experienced scammers who will lure you in with promises of easy profits. For a while they will convince you that your investment is generating impressive returns and you need to pour in even more money to make sure you don't miss out on this once in a lifetime opportunity.
However, the attitude towards you will be changed if you want to withdraw your money. Suddenly, it will turn out that your investment makes losses and you even owe money to the fake broker for unexpected fees and expenses. They will show you clauses hidden in the Terms and Conditions, according to which you can only withdraw money after you have traded an impossible minimum volume, or that you will have to pay withdrawal fees of 20%, 30% or even more. When you try to hold them accountable you will find they are using fake names and shell companies in shady offshore jurisdictions without any regulatory oversight.
WHAT TO DO WHEN SCAMMED
Your options to recover your money are limited. If credit/debit cards were used for the transactions, you have the possibility to request a chargeback. But most scammers insist that you send them proof of identity and address with which they can dispute that the transactions were legitimate. Fraudsters also predominantly use cryptocurrencies, where refunds are impossible.
You should also be aware that there are many scammers who offer to recover your money for an upfront fee. You should not trust such offers. It is better to contact the relevant authorities in your country and warn them about the activities of the scammers.