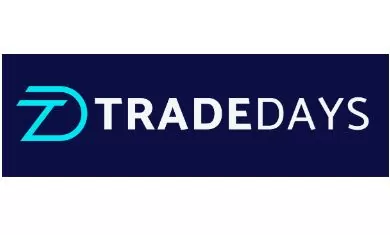 On its website TradeDays states that it can take your investment to the next level and give you exceptional trading conditions that can help you "to stand out from the crowd". After taking a closer look at their website we came to the conclusion that such claims are not only unrealistic, but bare all signs of scam we can possibly think of. We discovered some really disturbing facts about TradeDays, as lack of a legit forex license being the most crucial one. If this isn't enough, take in mind that this broker doesn't have a reliable trading platform, offers too risky leverage starting from 1:200, and has a very high minimal deposit requirement. Overall we do not recommend dealing with them. If you are still not convinced enough, read the full review for more details.
TradeDays Regulation and Safety of Funds
TradeDays claims it's situated in London, The United Kingdom. It provides some additional information such as contact number and email – basic data that every other scam broker writes on its website. More importantly there's no information about a license number or whatsoever, even more disturbing being the fact that they don't even mention as if the broker is legalized by any of the official financial regulators (in this case this should be the Financial Conduct Authority). This surely is a scam alert already, but we diligently checked the FCA register to be 100% sure. As you may guess, TradeDays wasn't on the list. See for yourself:
No need to stress that investing with such offshore brokers with no legit license and no credibility at all, holds a huge risk for your funds and even personal information. Do not trust such frauders and certainly don't make any deposit as it can be gone for good (but that's another story).
Bare in mind that the UK has one of the strictest regulatory bodies with unavoidable requirements for all brokers that wish to operate on the market. So no surprise TradeDays didn't make it to the license – you'll understand why in a couple of minutes, just keep reading.
What are the risks of trading with unregulated brokers?
Trading with offshore brokers comes alongside with a danger not only for the safety of your funds but with unsecurity for your personal data as well. Note that unfortunately online scam is blooming and taking more and more victims every day. Those fraudulent practices are persuading only one goal – to trick you into investing as much as you can and then stealing everything without giving you the opportunity to retrieve your money in any way. Scam brokers like this are not under the jurisdiction of any authority neither in the EU, USA or Australia and are not regulated in any way.
And even if scam isn't the main purpose of the firm, brokers without a license clearly don't cover the requirements given from the local regulator and the European Securities and Markets Authority (ESMA). Those guidelines aim mostly to protect investors and to maintain a secure financial system. Usually such unlicensed brokers don't have the capability to run your business and are more prone to failure or even bankruptcy. All in all we sincerely advise you to stay away from such firms and to turn to established and trustworthy brokers.
Regulatory framework in the EU
The regulatory framework in the EU is one of the strictest of all, requiring numerous verifications in order to operate on the market. Let's look at some of them.
In order to hold a license a broker must be authorized by one of the official financial regulators in the European Union. Another requirement states that every broker must have a minimal operational capital of 730 000 euro as an indicator of financial stability.
Every broker must participate in the so-called compensation scheme in which the customers' funds are ensured for up to a certain amount in the event of bankruptcy. The amount for most of the EU countries is 20 000 euro. Investors in the UK are ensured up to 85 000 GBP by Financial Services Compensation Scheme (FSCS).
The safety restrictions go on to a next level with some more requirements. Customer's funds must be kept in segregated accounts, protected from creditors. Brokers also are not allowed to offer you any bonuses, promotions or to convince you in any way to participate in the financial market without the risk of losing money.
Last but not least, ESMA's guidelines suggest a leverage limit of 1:30 aimed to minimize the associated risks. Be aware that most scam brokers would normally offer you very alluring numbers of leverage for example 1:500 or even more. As tempting as it looks, be careful because this type of investment is highly speculative and not worth the risk.
>>Brokers regulated in the EU<<
Offshore brokers dirty tricks
Offshore brokers seem to come up with another "clever idea" on how to deceive people literally every day. Their arsenal of frauds is countless, still there are some knacks they just don't give up to and continue using again and again. Let's see some of the most popular techniques of fraud.
Bonuses with too high withdrawal requirement
Every time you see a broker offering high bonuses and making promises of a fast double of your funds, you should be very suspicious and approach this firm with distrust. The reason for that is the fact that all reputable brokers are restricted from offering any kind of bonuses or promotions that may aim to tempt customers into investing recklessly and impulsively. Usually a scam broker would promise you high trading bonuses that actually come with strings attached – most often a very high withdrawal requirement. This means that you have to trade a certain amount in order for your withdrawal request to be approved. Don't be surprised to find out that this limit is actually impossible to achieve. Even if you somehow happen to get somewhere near it, the mark is going up automatically.
Still there are some reputable brokers to be trusted, that offer nice bonus schemes for real. If you are determined to trade with promotions included, better stick to them
Fake profits and 20% fee on withdrawal request
Making you believe you have gained some money is another way to persuade traders into investing more and more. But don't let them fool you – such profits don't exist at all. It's just a really gross fraud that aims to convince you that you are doing a great job and should keep investing your funds.
Things are getting even worse when you make an attempt to withdraw your so-called "profit". Most scam brokers tend to ask for a 20% fee or even more so that the customer can make a withdrawal. Pay attention that such fees are not typical for reputable brokers. In fact not even one regulated broker would ask for a fee or tax in order to have access to your own funds. Such manipulative techniques are inherent only to an outright scam company.
Unfortunately it doesn't stop here, as there's another bad surprise at the grand finale. No matter if you have covered a fee or not (some offshore brokers don't ask for a fee at all, which doesn't make them reputable), bare in mind that once a trader makes a deposit he won't be able to withdraw even a cent from his account. This way you could lose not only the initially invested sum, but the fee you paid as well.
Guaranteed returns
Be cautious if you come across such bold claims like the ones above, since they are usually accompanied by very flattering promises for guaranteed results. Such claims are not only ridiculous, but also prohibited by the regulatory authorities. In fact most of the respectful brokers give some basic information about the amount of traders that have lost their money and the risk you take by investing your capital. A contribution to forming a safe and responsible trading system for all of us.
TradeDays trading platform
TradeDays describes its own platform as "award winning" and "intuitive market analysis features" – something we truly can't agree with.
Once we made an account we were immediately transferred to a web-based platform, that has nothing to do with more sophisticated types of platforms like MetaTrader4 and MetaTrader5 to be precise. It looks as if TradeDays uses its own platform that can be accessed from any device and offers trading with different assets such as FX pairs, Crypto currencies, Stocks, Commodities, precious metals, oil, energy commodities and Indices. As diverse as it looks, note that this kind of trading platforms don't even come close to the functionality and wide range of technical analysis options that the industry standard MT4 and MT5 can provide. Take a closer look:
Sure, it provides some news about Forex trading and some basic trading operations, however it doesn`t offer advanced technical analysis or algorithmic trading. On the contrary, working with a more reliable software such as MT5 comes with a lot of advantages that shouldn't be ignored.
>>Brokers supporting MetaTrader5<<
Having a huge range of tools and resources, MetaTrader4 and MetaTrader5 are being the most used trading platforms nowadays. Founded back in 2005 and supported by MetaQuotes, MetaTrader 4 allows you to trade anywhere and anytime you wish to.
Some of the most outstanding advantages they offer are not even close to being seen in more lackluster platforms like the one mentioned above. This software is free of charge and presents some great features like advanced technical indicators, backtesting of trading strategies and automated trading. Furthermore MT4 and MT5 offer a flexible trading system, algorithmic and mobile trading. But if we have to choose one feature that is the best, we probably would pick algorithmic trading, which allows you to run trading bots (robots) a.k.a Expert Advisors. There are many paid Expert Advisors available for download on Metaquotes' Market. If you don't feel like paying for trading bots, you can download many free EAs from Metaquotes' Code Base or internet forums like ForexFactory. The Expert Advisors allow you to perform prompt technical analysis of price data and manage trading activities on the basis of signals received. The entire routine work of technical analysis and trading can be given to experts.
Moreover these platforms are having a regular update, thus becoming better and better with time. So no surprise that only the best brokers use them. Not only that, but the clients`reviews speak for themselves. With a 4,6 star rating, over 10 million downloads, and 371 000 reviews at Google Play, MetaTrader 5 is by far one of the most popular platforms in the forex industry.
Unfortunately Apple has removed MT4 and MT5 from its App Store, giving no explanation or prior notification. All traders that have already downloaded the apps on their IPhone or IPad can continue using them, but with no updates or upgrades. Sad news, especially if we consider how popular the platforms were, having 4,7 star rating and 16 500 reviews at Apple App Store.
On top of that MetaTrader 4 is a very flexible trading platform because its user interface is very customizable, thus making it a truly fascinating platform. This makes it ideal not only for experienced traders, but also for all beginners, who wish to invest in the Forex market. It provides unlimited technical tools, demo-trading capabilities, educational resources, and user-friendly controls.
Let's not forget one very substantial feature that MT4 has – security. It's very reliable because the exchange between servers and client terminals is encrypted, thus keeping your funds and data safe from hackers. Except MT5, there's no other platform that can brag about this.
Unfortunately Apple has removed MT4 and MT5 from its App Store, giving no explanation or prior notification. All traders that have already downloaded the apps on their IPhone or IPad can continue using them, but with no updates or upgrades. Sad news, especially if we consider how popular the platforms were, having 4,7 star rating and 16 500 reviews at Apple App Store.
If you want to trade safely, we encourage you to choose a broker that uses MetaTrader4 or Metatrader5, as the best possible options on the market.
TradeDays Trading conditions
Looking at their website we couldn't find any useful information about this particular broker's trading conditions. A reputable firm would most certainly state such important details for a retail trader like spread, but not TradeDays. After opening our account at least we were given the opportunity to see spreads starting from 2 pips – pretty normal spread, that every other regulated broker offers anyway. However, given the fact that this broker is not authorized by any official institution, it's not worth the risk investing with them. Instead you can look at some other reputable brokers that offer tight spread for real.
On the other hand TradeDays seems to have several different types of accounts. The standard one offers leverage from 1:200, which for a retail trader seems too much of a risk. Not only that, don't forget that the regulatory framework in the UK limits the above mentioned leverage to 1:30 for retail traders – one more proof that this broker can't be licensed at any means and is a scammer.
Not to mention that the minimal deposit here is up to $10 000. Again too high an amount given the fact that most reputable brokers normally offer a minimal deposit of $200 or even less – you can benefit from micro accounts starting from $10 – literally! Usually you can also choose to start using a demo account – something that TradeDays doesn't seem to offer.
TradeDays Withdrawal methods and fees
Although on the website it says you can use both Visa/ Mastercard and Crypto currencies, sadly we weren't able to confirm that, as we weren't allowed to make a deposit. Apparently in order to deposit any sum, you have to contact TradeDays support first – something that looks very suspicious and makes this broker more and more shady (if that's even possible).
Note however that scam brokers prefer payment methods using crypto coins like Ethereum and Bitcoin for a couple of reasons. First such payment is proven to be 100% irreversible. In case you realize you've been deceived, you don't have any chance to return your money. Secondly, any digital asset payment is thought to be anonymous, as you don't know exactly to whom the transaction is made. On the other hand traditional payment methods using Visa or Mastercard are eligible for a chargeback in 540 days. Even though crypto payment is considered legal and absolutely fine to work with, be careful if a broker offers it as the only possible payment method, as it may be an alarming signal of scam.
All in all we do not recommend trading with this broker if you care for your fund's safety, because of the reasons stated above.