Beware! Foraxi is an offshore broker! Your investment may be at risk.
RECOMMENDED FOREX BROKERS
Don't put all your eggs in one basket. Open trading accounts with at least two brokers.
Foraxi is a fairly typical example of a scam website trying to pass itself off as an established forex broker. In this review, we will take a detailed look at the clues that reveal that Foraxi is not a legitimate financial services provider at all. Under no circumstances should you trust your money to this shady website.
FORAXI REGULATION AND SAFETY OF FUNDS
Legitimate forex brokers provide clear and detailed information about the legal entity that owns and operates them, where it is based, what licences it has and which regulators oversee its activities. Lack of such details or improper presentation of them are always a red flag that we are probably dealing with a scam.
According to the homepage, a company called Foraxi Markets Limited is behind this alleged broker. The website footer states that Foraxi  offers services to residents of the United States. Most brokers include the exact opposite disclaimer. The United States is a highly regulated jurisdiction where only a small number of large companies are eligible to provide financial services.

Foraxi  claims to be registered with the Financial Commission. This is a private self-regulatory body for resolving disputes. But Foraxi is not listed among its members. But even if it were, that would not allow Foraxi  to operate as a forex broker in the U.S. or any other regulated jurisdiction.
Foraxi  provides an incomplete address for contact in St. Kitts and Nevis.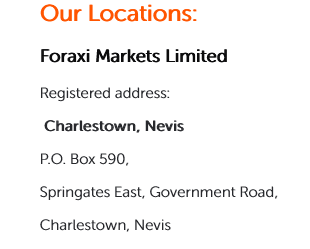 This is an offshore area notorious for the complete lack of regulatory standards and oversight for forex brokers. At the same time, local laws make it difficult to take legal action against local companies. This makes this jurisdiction very convenient for financial fraudsters.
Registering an account requires agreeing to the Terms and Conditions, but the link to the document leads to a blank page. If you don't know what terms you are agreeing to, it would be very unwise to put your money on the line.

If you have decided to invest in financial instruments, and especially if you are a novice trader, you should use the services of a licensed broker based in a jurisdiction with strong regulations.
Depending on your location, it is advisable to choose a company that is regulated by an institution such as Commodity Futures Trading Commission (CFTC) in theUS, Australian Securities and Exchanges Commission (ASIC), UK's Financial Conduct Authority (FCA) or some EU regulator like Cyprus Securities and Exchange Commission (CySEC).
Clients of these brokers receive protections such as negative balance protection and segregation of the client's funds from the broker's funds.  In the EU and the UK, brokers must also participate in guarantee schemes that cover a certain amount of the trader's investment if the broker becomes insolvent. These guarantees amount to up to 20 000 EUR in the EU and 85 000 GBP in the UK. However, the likelihood of such a bankruptcy is low because regulators also have significant net capital requirements that companies must maintain – EUR 730 000 in UK and Cyprus, AUD 1000 000 in Australia and at least 20 million USD in the United States.
FORAXI TRADING SOFTWARE
The home page of the website claims that Foraxi clients have a choice of three advanced trading platforms – MetaTrader 4 (MT4), MetaTrader 5 (MT5) and TickTrader. But after signing up for an account, it becomes clear that this is a lie.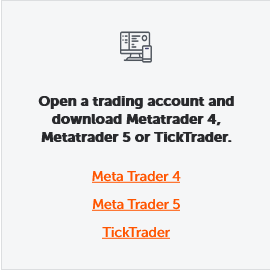 In the Foraxi dashboard we only see basic charts with current asset prices without trading functionality. Foraxi is obviously a low-effort scam, targeting people without enough experience who don't know what to expect from a real broker.
But even if Foraxi had a more convincing platform, that would not make this website credible. Fake brokers use trading software to mislead their victims that their money is really being invested. But this trade is entirely sham.
There are plenty of legitimate, regulated brokers who enable their clients to take advantage of MT4 and MT5's capabilities. These platforms have established themselves as leaders because they offer a wide range of features, including a wide variety of options for customization, multiple account usage, designing and implementing custom scripts for automated trading and backtesting trade strategies.
FORAXI TRADING CONDITIONS
On the Foraxi website we see an incomplete description of four types of trading accounts. There is no information on basic parameters such as leverage and spread.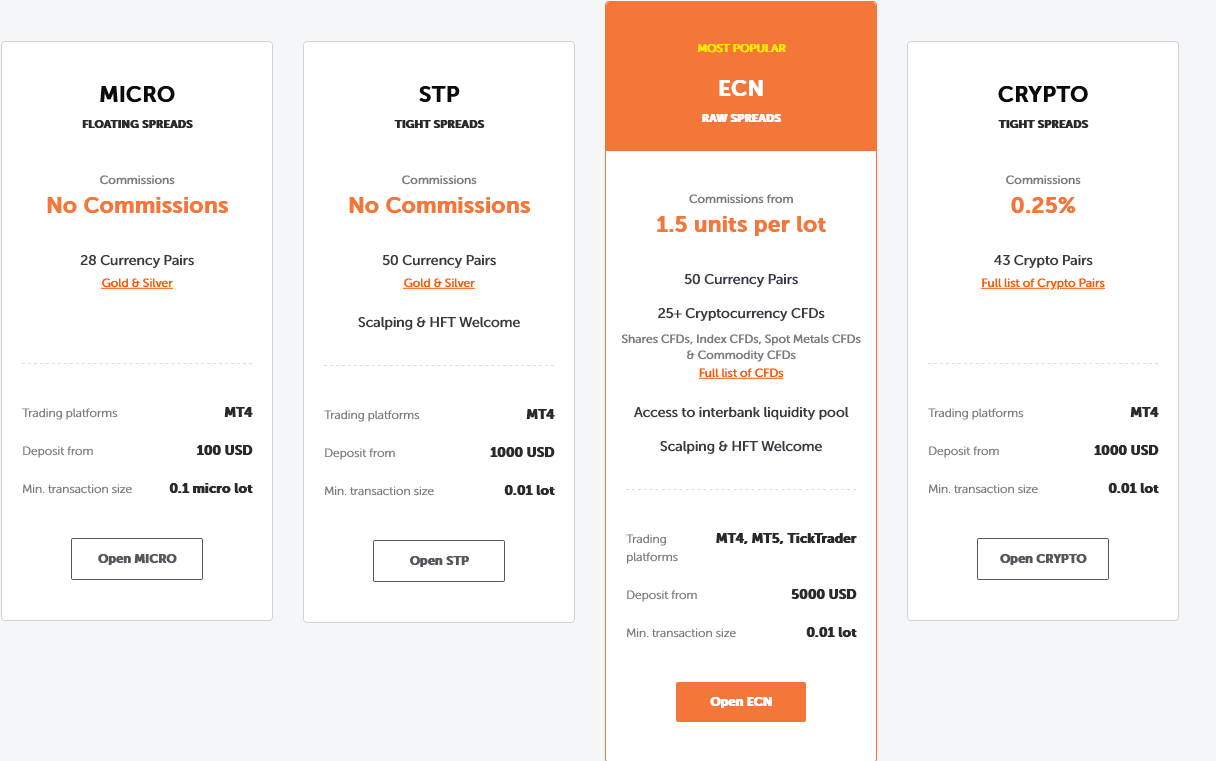 After registering an account, we get a choice between a completely different set of accounts with unclear terms and a minimum deposit of 2,000 USD.
It would undoubtedly be wiser and cheaper to open an account with a licensed broker. Many of the top brands in the industry require a very low minimum deposit, often under 100 USD.
Foraxi claims to offer various bonuses. This is further proof that we are not dealing with a regulated broker. All leading financial regulators prohibit brokers from offering bonuses and promotions.
Scammers often use promises of generous bonuses and promotions to tie their potential victims to hidden fees and extortionate withdrawal terms.
FORAXI DEPOSIT/WITHDRAW METHODS AND FEES
On the homepage of the website we see the logos of payment methods such as Visa and WebMoney. In the deposit menu, the choice is between Cryptocurrencies, MoneyGram and Western Union.
But if we choose one of the conventional payment methods a message pops up that we need to contact the website admin.
So the only actually available option is cryptocurrencies. Cryptocurrencies are the payment method of choice for most financial scammers. The reason for this is that on the one hand cryptocurrencies provide a degree of anonymity and on the other hand they do not allow the defrauded person to ask for a refund.
If you're interested in legitimate brokers that accept digital currency payments alongside conventional methods, check out this list.
The lack of a publicly available Terms and Conditions or Client Agreement means that scammers may have set many traps such as hidden fees and impossible-to-meet  withdrawal terms.
HOW DOES THE SCAM WORKS
Scammers who promise easy money without any effort are nothing new, especially on the internet. But given the excitement around bitcoin and cryptocurrencies in recent years, malicious actors have run rampant more than ever, capitalizing not only on people's desire to solve their financial woes with a magic wand, but also ignorance and misunderstanding of how blockchain and complex financial instruments actually work.
If your curiosity is stirred by one of the many flashy websites promising easy riches, and you provide your contacts, you will soon be contacted by skillful and persuasive scammers who will convince you to start with a relatively small and "risk-free" investment. If you agree to this, you will be transferred to even more skilled at convincing scammers, who will persuade you to invest even more. Any money you give to such people is money you are unlikely to get back.
Any attempt to withdraw deposits or alleged profits will be hampered by numerous and significant fees, as well as harsh and often prohibitive conditions written into the terms and conditions – such as high trading volume requirements, unexpected "taxes", or withdrawal fees as high as 10% or even 20% of your funds.
WHAT TO DO WHEN SCAMMED
Recovering money you have given to fraudsters is difficult and often impossible. Fraudsters always want you to provide them with documents such as a copy of your ID and proof of address so that they can claim that it is a legitimate transaction, agreed voluntarily between both parties. If the transaction is made by credit or debit card, you can request a cashback and hope for the best, but transactions via wire transfer or cryptocurrencies are not refundable.  It is important not to trust online offers from people who offer to recover your money in exchange for an upfront payment, because this is also a well-known scam.