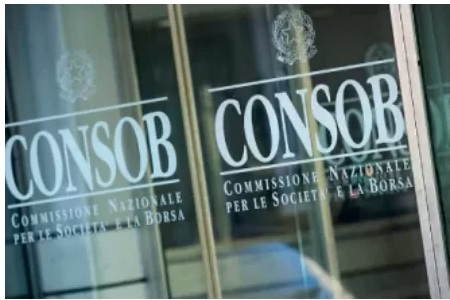 CONSOB, Italy's financial regulator and one of Europe's top license issuers, has added five new websites to its notorious blacklist, where hundreds of unlicensed financial service providers have accumulated over the years. Out of all the newly added sites, none is regulated locally.
Two of from the newest additions of scams claim to be licensed by ASIC in Australia, a misleading statement, since they do appear in the regulators databank, but are way too shady to be taken seriously. The real issue is that ASIC does not provide the name of the domains approved, so there was no way to know for sure, but considering that CONSOB has listed them as scams, then they are most probably not regulated by ASIC, but lie about it, and have probably stolen the legal details from a regulated broker, a common practice among scammers worldwide. Another website claims to be regulated in Saint Vincent and the Grenadines, but there is no local FX regulator in place there, making this another misleading statement.
The newly added illicit platforms are Trustfund-Minning Global Pty Ltd, FXBoxed, Prime Invest, Axi24, New Finance LLC, and Evolve Consulting LCC.
Currently, with the addition of the aforementioned, there are a total of 845 flagged sites on CONSOB's blacklist. Since July 2019 the Italian watchdog has been at it, but what makes this regulator so much different that the rest is that CONSOB ahs the authority to demand internet service providers to block access to fraudulent or suspected websites.
Meanwhile, the regulator points to Italian users that users should be diligent went looking for investment opportunities  or when presented with one. They should rely on "common sense behaviors" to avoid scammers at all costs.