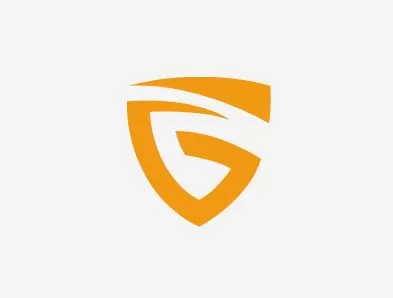 Beware! GMBH Invest is an offshore broker! Your investment may be at risk.
RECOMMENDED FOREX BROKERS
Don't put all your eggs in one basket. Open trading accounts with at least two brokers.
GMBH Invest looks exactly the same as many other scam brokers we have reviewed so far. These websites seem like they have been copy-pasted, but maybe the worst thing is that this firm resembles the same fraudulent practices and tells lie after lie. As many before it, GMBH Invest falsely claims to be globally regulated and points out some of the most prominent financial regulators. This broker uses the same shady payment methods, modest trading platform and the same trivial promises. It's like one and the same bogus website multiplied in order to stripe more and more people out of their money. Don't make the mistake of dealing with such sham firms. Instead, better read the following lines – we have tried to explain all the drawbacks of trading with brokers like GMBH Invest.
Regulation and safety of funds
GMBH Invest claims that its key values are "honesty, openness and modernity" and also promises to "help you become financially independent and truly free". However don't trust even a word it says, as this broker is nothing more but a deceit.
As we mentioned above, this website suspiciously resembles all the fraudulent techniques of other scam brokers. It claims to be based in Cyprus, exactly like the rest of the scammers we are talking about. However it doesn't mention anything about being licensed by the local Cyprus Securities and Exchange Commission (CySEC). As we checked the registers of the latter, it was already obvious that this firm is not authorized to provide investment services.
Furthermore, GMBH Invest claims to be regulated by some other eminent financial authorities like the Financial Conduct Authority (FCA) of UK, the Australian Securities and Investments Commission (ASIC), the Financial Services Commission of the Republic of Mauritius and many more. It's important to note that scammers tend to display this data exactly the same way so we spotted the fraud right away. And even though we were quite sure that this broker is not regulated, we still searched all the registers of the authorities listed by it. The result was as expected – GMBH Invest is not licensed nor supervised by either of these watchdogs. It bears all signs of scam and should be avoided by all means!
Trading with regulated brokers comes with a lot of perks, as your funds are certainly in safe hands. You can count on these firms to act in a fair manner. In fact they are constantly supervised by relevant authorities but also have to meet a bunch of requirements in order to get a license in the first place. For example all licensed brokers in Cyprus must have at least 730 000 EUR of minimum capital. They are also obligated to ensure your safety of funds by participating in compensation schemes. Long story short – in the unlikely event of a broker's bankruptcy every trader can be compensated for up to 20 000 EUR.
Trading software
GMBH Invest claims that its platform contains "the most innovative tools and functions for effective and successful trading". To be honest the whole description repeats word by word the claims of the rest of the scammers we have written about. Apparently these fraudsters didn't even try to think of something new. Because of that we already knew what to expect after we registered.
So we faced the same profile that is all in Russian and a poor trading software – things we are familiar with, because we have seen them hundreds of times so far. Here's what we are talking about:
This is a basic chart provided by TradingView – it has some random tools and indicators, but lacks more sophisticated features. It certainly won't be of much help for beginners and is too insufficient for experienced traders as well. So you see, there really isn't anything worth your time.
Better look for reputable brokers who offer the industry standard MetaTrader 4 or MetaTrader 5.
MT4 and MT5 have been preferred by most of the reputable brokers for a pretty good reason. You can benefit from a whole bunch of fantastic features that ease your trading experience. For example the so-called Expert Advisors can perform the trading for you – you just have to set certain conditions – the moment the trading bot finds them, it will start trading right away.
In fact MetaTrader 5 and MetaTrader 4 are very easy to use even for novices. You can download the app and start trading right off the bat, no matter where or when. You should know as well that this piece of software is really safe – all transactions are encrypted, as well as your IP address.
You can effortlessly install MT4 and MT5 on your smartphone, computer and tablet. Note however that the apps can't be downloaded on any device anymore, since Apple has removed them from its AppStore. So if you use an iPhone or iPad and you wish to install one of these platforms, unfortunately it won't be possible. Do not get down however because all of you who have already downloaded the software can go on using it (without any further updates however). You can still download MT4 and MT5 from Google Play Store.
Trading conditions
GMBH Invest displays a chart of its account types. You won't see anything extraordinary here, but nonetheless let's discuss the trading conditions in detail.
The minimum deposit requirement is said to be 150 USD – a bit less than what most of the legitimate brokers tend to ask for (around 250 USD to be precise). However there's no doubt that this is just a trick to swindle new traders. Even though this amount seems attractive, its only aim is to lure potential clients into investing. Don't forget that this broker is totally unlawful and is only about to pocket your money. Moreover, there really is no point in taking the risk, given the fact that many genuine brokers offer micro accounts for even less – around 10 USD for instance.
The leverage however is very risky – an amount of 1:100 is certainly going to be too speculative and is not recommended. On top of that there is a leverage restriction in all the countries that GMBH Invest claims to regulate it – for example 1:30 for the UK, Cyprus and Australia. One more proof that this firm can't possibly be authorized there. However if you want to try and invest with higher leverage, you better look for some of the offshore subsidiaries of reputable forex brokers.
The spread this broker offers is not specified. After opening its platform there was a spread of 0.3 pips, which seems quite attractive. However this broker doesn't mention if there are any commissions ahead, so keep this in mind. It is also a total scam, so better choose a legitimate firm that provides tight spreads below 2 pips for real.
Deposit/Withdrawal methods and fees
On its website GMBH Invest claims to accept a variety of payment methods like Visa, Mastercard, Maestro, MIR as well as crypto transactions with Bitcoin.
Of all of the above listed options only one turned out to be truly available – the Bitcoin payment. All in all this broker really offers only crypto transactions with Bitcoin and Tether, take a look:
So as you see, not only that GMBH Invest lies about accepting more payment methods, but it also provides only the shadiest and most insecure of all – crypto coins. Once depositing with them you won't be able to retrieve even a cent back, as crypto transactions are completely irreversible and anonymous as well.
For this reason we strongly suggest to remain vigilant and avoid this impostor broker by all means!
How does the scam work
Remember that usually scammers want to make you invest with them no matter what it takes. This means that they might try to contact you via email or phone in case you provided them with this information. They'll try to convince you to deposit as soon as possible, advertising their platform as very advanced and their trading conditions as risk-free and advantageous. Don't believe them however as these fraudsters don't intend to trade your money at all – they just manipulate their software.
Very often scammers like to fake your trading results as well, just to lure you into investing more and more until you realize it's all a huge lie.
Before you find this out however you may face some more bad surprises. For instance it may turn out that you are obligated to pay a certain fee if you want to withdraw your funds – sometimes the fee can exceed 20%. Note that reputable brokers don't ask for a fee upon withdrawal request or even if they do, the amount is insignificant.
We don't advise you to deposit or pay fees with such offshore brokers, as you may find out that a withdrawal is impossible no matter what you try.
What to do when scammed
If you realize you have been a victim of financial scammers, don't trust people on the internet who suggest helping you restore your funds in exchange for a certain fee. It's very probable that they are also fraudsters, possibly the same who tricked you the previous time.
Still, you can try to retrieve your money if you have paid with credit or debit card – you can turn to the bank that issued your card and file for a chargeback in 540 days. In case you used PayPal or Skrill you can also open a dispute. Unfortunately crypto currency transactions are irreversible as we already stated.