Beware! LiteGraphs is an offshore broker! Your investment may be at risk.
RECOMMENDED FOREX BROKERS
Don't put all your eggs in one basket. Open trading accounts with at least two brokers.
LiteGraphs tries to convince us that it is an established forex broker operating legally in the European Economic Area. But a careful inspection of this website reveals plenty of evidence to the contrary. We have every reason to believe that this is nothing more than yet another online scam.
LiteGraphs Regulation and safety of funds
When you visit the website of a legitimate broker you can expect to find clear and detailed information about the company that owns and operates it, where it is based and what regulatory regimes it is subject to.
The availability of such information does not guarantee that it is not false or misleading. But the absence of these elements is very indicative that in all likelihood you are dealing with scammers.
LiteGraphs claims that the company behind this broker is based in Belgium. But nowhere is the name of this company mentioned. Even the Terms and Conditions do not inform us which legal entity we are dealing with.
A check of the Belgian Financial Services and Markets Authority registry confirmed our conviction that there is no authorised broker using the LiteGraphs trade name or domain.
Before investing your money in financial instruments, it is imperative to make sure you do so through a licensed intermediary and not one of the many scammers lurking online.
Depending on your location, it is advisable to choose a company that is regulated by an institution such as Commodity Futures Trading Commission (CFTC) in the US, Australian Securities and Exchanges Commission (ASIC), UK's Financial Conduct Authority (FCA) or some EU regulator like Cyprus Securities and Exchange Commission (CySEC).
Clients of these brokers receive protections such as negative balance protection and segregation of the client's funds from the broker's funds.  In the EU and the UK, brokers must also participate in guarantee schemes that cover a certain amount of the trader's investment if the broker becomes insolvent.
These guarantees amount to up to 20 000 EUR in the EU and 85 000 GBP in the UK. However, the likelihood of such a bankruptcy is low because regulators also have significant net capital requirements that companies must maintain – EUR 730 000 in UK and Cyprus, AUD 1000 000 in Australia and at least 20 million USD in the United States.
LiteGraphs Trading software
| | | | | |
| --- | --- | --- | --- | --- |
| | Analytical tools | Auto trading | Custom indicators | Mobile apps |
| LiteGraphs platform | ❌ | ❌ | ❌ | ❌ |
| MT4 | 30+ indicators | ✅ | ✅ | Android |
| MT5 | 50+ indicators | ✅ | ✅ | Android |
| cTrader | 40+ indicators | ✅ | ✅ | Android and iOS |
LiteGraphs uses a fairly rudimentary web-based trading platform.
While the platform has the basic features for placing orders, it lacks the more advanced functionality found in the most widely used trading platforms in the industry, MetaTrader 4 (MT4) and MetaTrader 5 (MT5).
These platforms have established themselves as industry standard because they offer a wide range of features, including a variety of options for customization, multiple account usage, designing and implementing custom scripts for automated trading and backtesting trade strategies.
On the website we also see links to download remote access software. Scammers often convince potential victims to install such software and provide access to their personal devices, supposedly to get technical help.
LiteGraphs Trading instruments
| | | | | | |
| --- | --- | --- | --- | --- | --- |
| | Currency | Stocks | Indices | Crypto | Commodities |
| LiteGraphs | ✅ | ✅ | ✅ | ✅ | ✅ |
| XM | Yes | Yes | Yes | Yes | Yes |
| FBS | Yes | Yes | Yes | Yes | Yes |
| FXTM | Yes | Yes | Yes | Yes | Yes |
All major asset classes are included in the trading platform, but LiteGraphs does not provide any information on the terms of the trade.
Legitimate forex brokers offer a variety of trading account types tailored to the needs of clients with different capital and investment intentions. These brokers also provide clear and detailed information on trading parameters – leverage, spread, commissions, order execution method, etc.
LiteGraphs Spreads and cost of trading
| | | | | |
| --- | --- | --- | --- | --- |
| | LiteGraphs | XM | FBS | FXTM |
| Spread EURUSD | 2 | 1.7 | 1 | 1.1 |
| Spread GBPUSD | 2 | 1.3 | 1.2 | 1.4 |
| Spread USDJPY | 2 | 1.3 | 1.2 | 1.4 |
In the trading platform we see a spread of 2 pips – a level that is considered too high and disadvantageous for the client. It is not clear whetherLiteGraphs charges additional commissions.
LiteGraphs Maximum leverage
The only parameter specified on the LiteGraphs website is a leverage between 1:200 and 1:400. This is further evidence that LiteGraphs is not a regulated broker.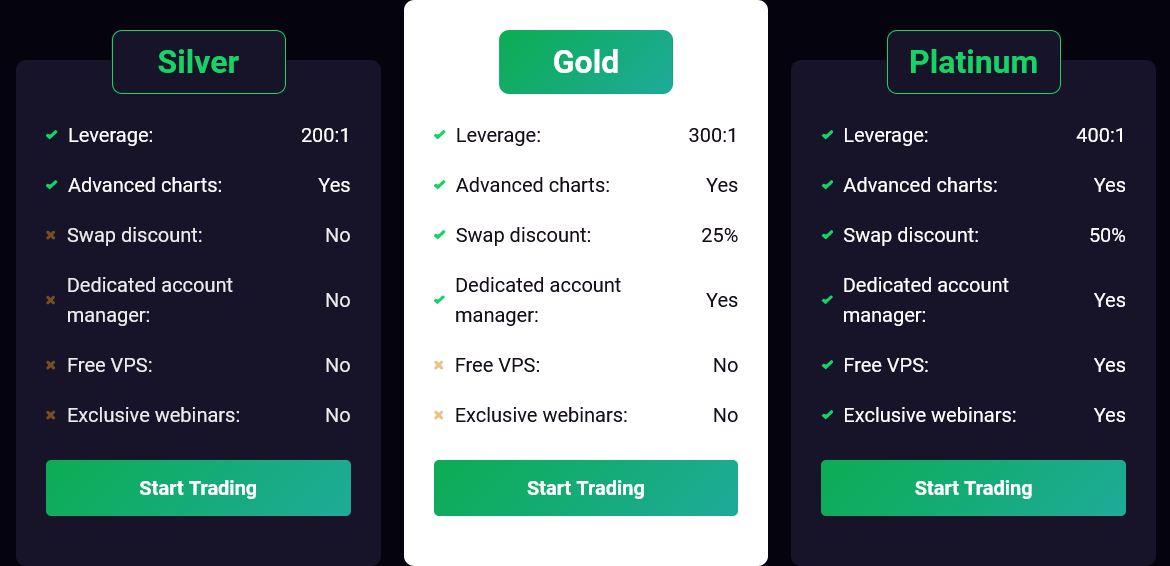 Regulated brokers do not offer such levels to retail traders as trading with high leverage carries risks of sudden and excessive losses. A maximum leverage of 1:30 is allowed in the European Union and the United Kingdom and 1:50 in the United States.
LiteGraphs also advertises that it offers bonuses, which is also a practice prohibited by financial regulators.
If you are willing to take the risk of trading with high leverage and benefit from bonuses and promotions, the best option is to invest through an offshore division of an established brand.
LiteGraphs Deposit and withdrawal methods
At the time of writing this review the deposit menu was not active. We were therefore unable to ascertain what payment methods were available.
Experience has shown that fake brokers routinely advertise conventional payment methods, but actually steer their potential victims towards cryptocurrency transactions. This not only guarantees them anonymity, but also deprives the defrauded of the option to request a refund or chargeback.
While there are some legitimate brokers that accept digital currencies like Bitcoin, they do so alongside other transparent payment methods such as credit/debit card, bank transfer or popular e-wallets like PayPal, Neteller or Skrill.
LiteGraphs Minimum deposit
LiteGraphs does not specify a minimum deposit amount. But the important thing to know is that the most established brands in the industry offer Micro and Cent accounts with a nominal minimum deposit, sometimes as low as 5 USD.
LiteGraphs Withdrawal requirements
The minimum withdrawal amount is USD 50.
If the account has used bonus funds, it can withdraw profits from trading only after it has met the minimum traded volume conditions. These conditions are very high – number of lots equal to the amount of the bonus divided by 4.